While Vaison-la-Romaine is best known for it's extensive Romain sites, it also boasts some lovely medieval architecture. If like me, you are an old stone amateur, you should find happiness without having to go very far!
Some views of the romanesque cathedral and cloister, conveniently located next to the Biocoop, the local organic supermarket (or vice versa..).
The cathedral, on a typical winter day: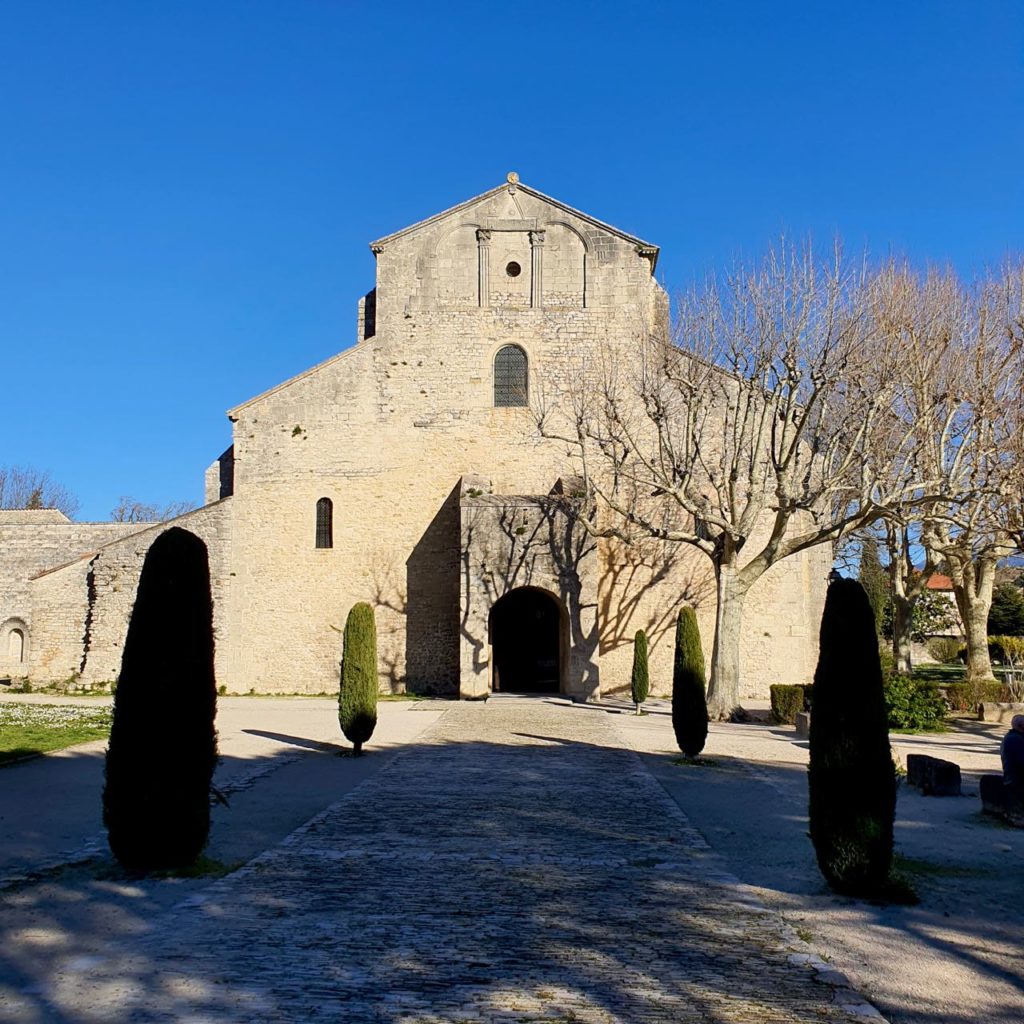 The cloister a Romanesque gem, blissfully fresh and quiet..