Whether you either need to learn the basics, or perfect your "tirer" or "pointer", our Olympic Pétanque court is here for you, steps from the pool, shaded by pins Parasols, with boules ready for the game, lounge chairs ready for spectators, and an ice maker nearby for the Pastis…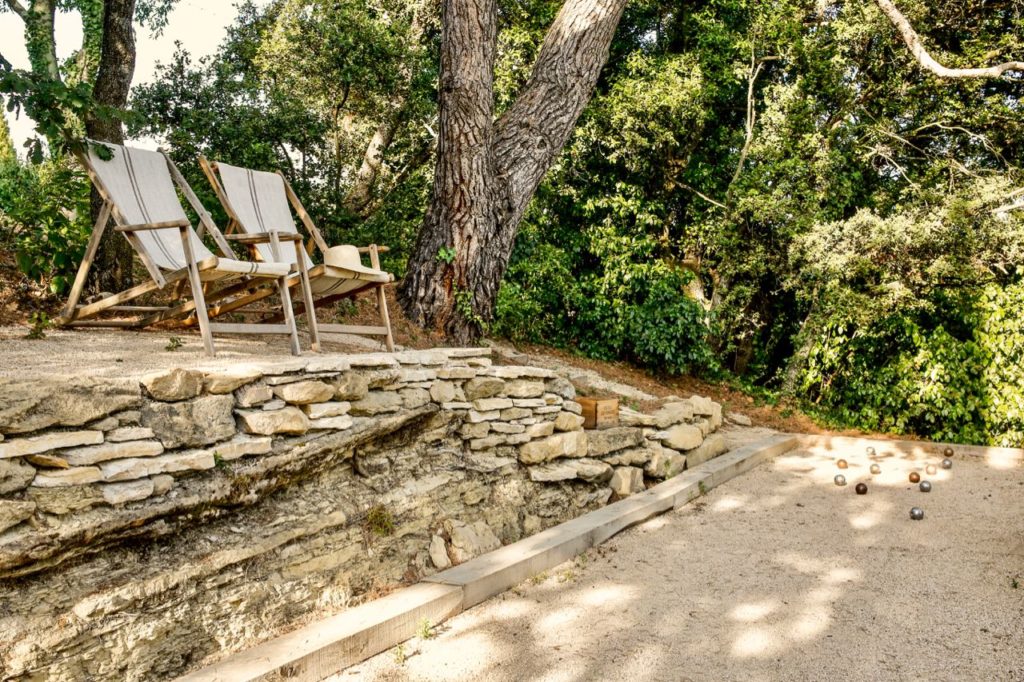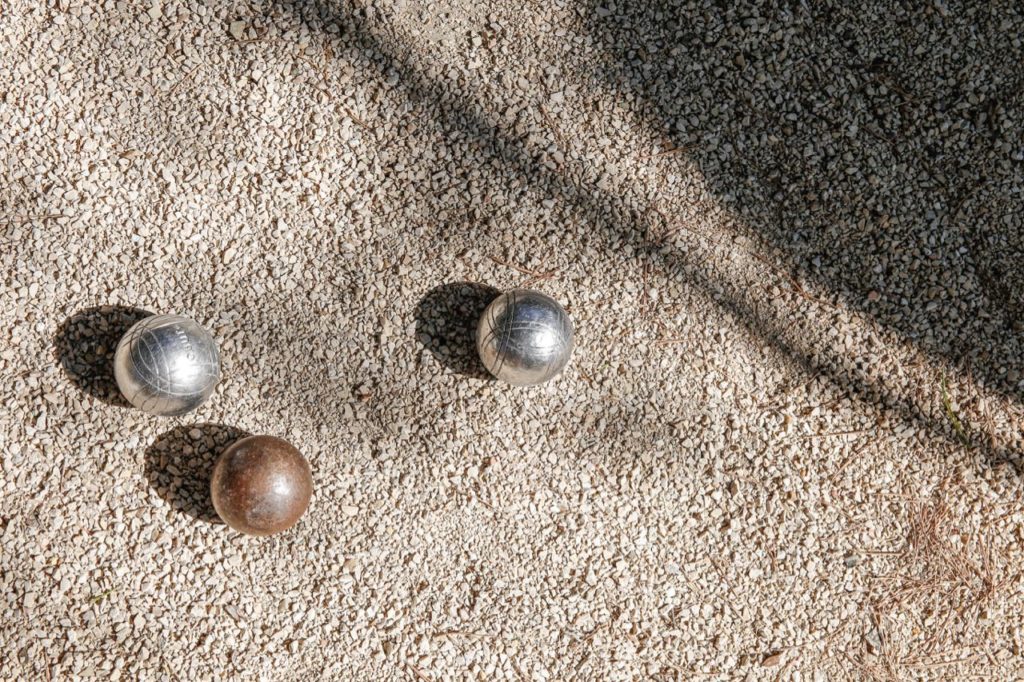 Ping Pong is another serious holiday activity. Our ping pong table is shaded by an ancient wisteria gracing the space with it's delicious perfume: in May, the bloom is absolutely intoxicating and attracts numerous bees and various insects. We only mow the lawn just before our first guests arrive to let the insect politise the numerous flowers of this wild "lawn".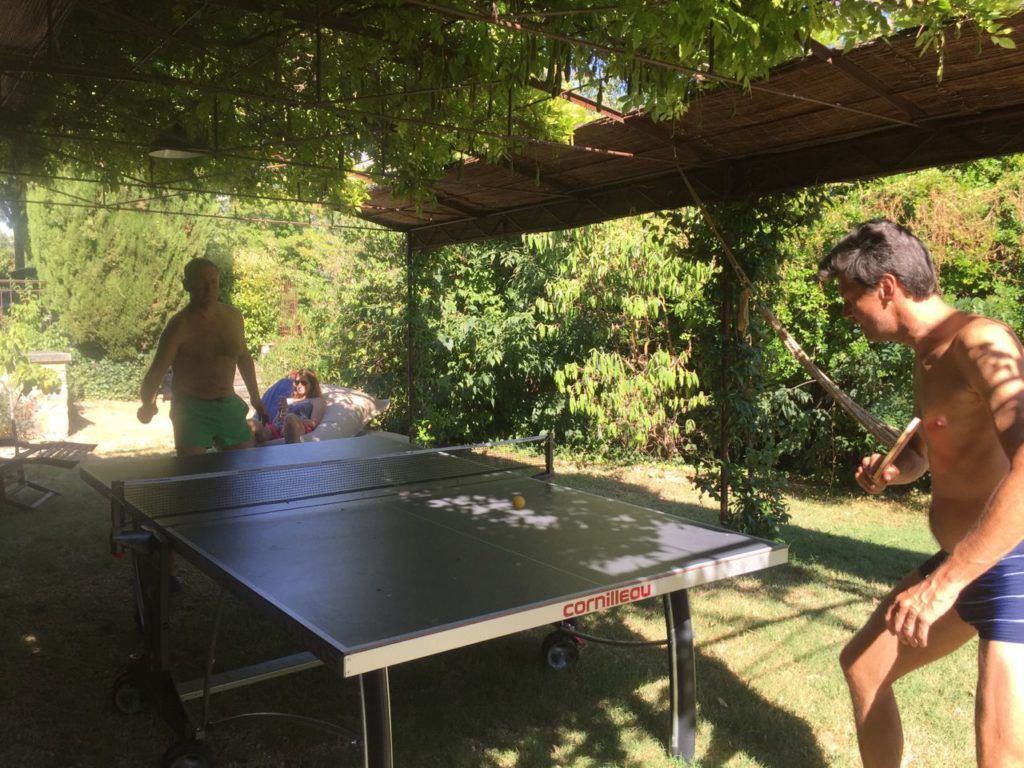 The TV with DVD plays and a DVD library (children and adults) is useful to keep little ones out of the sun. A selection of board games is also available in the TV room.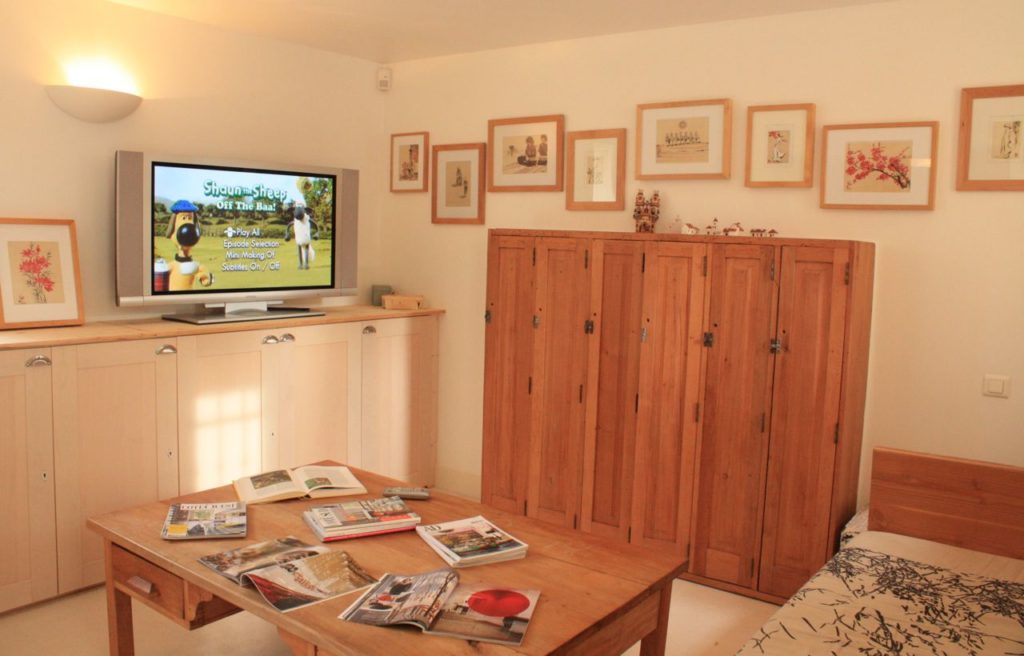 The office is set on the first floor landing, and has internet connection / wifi.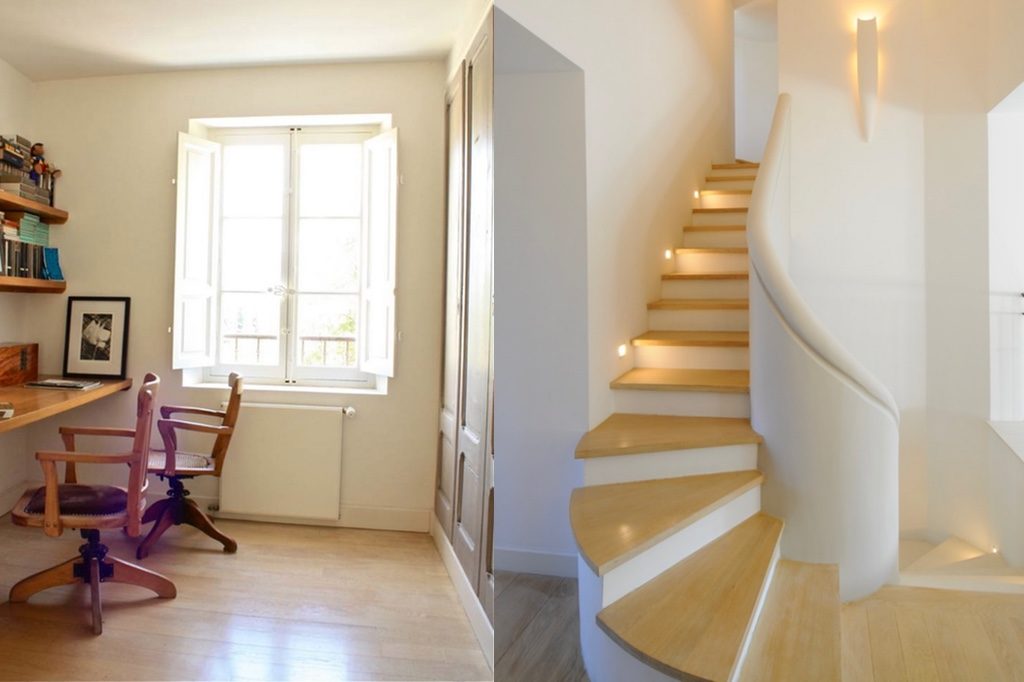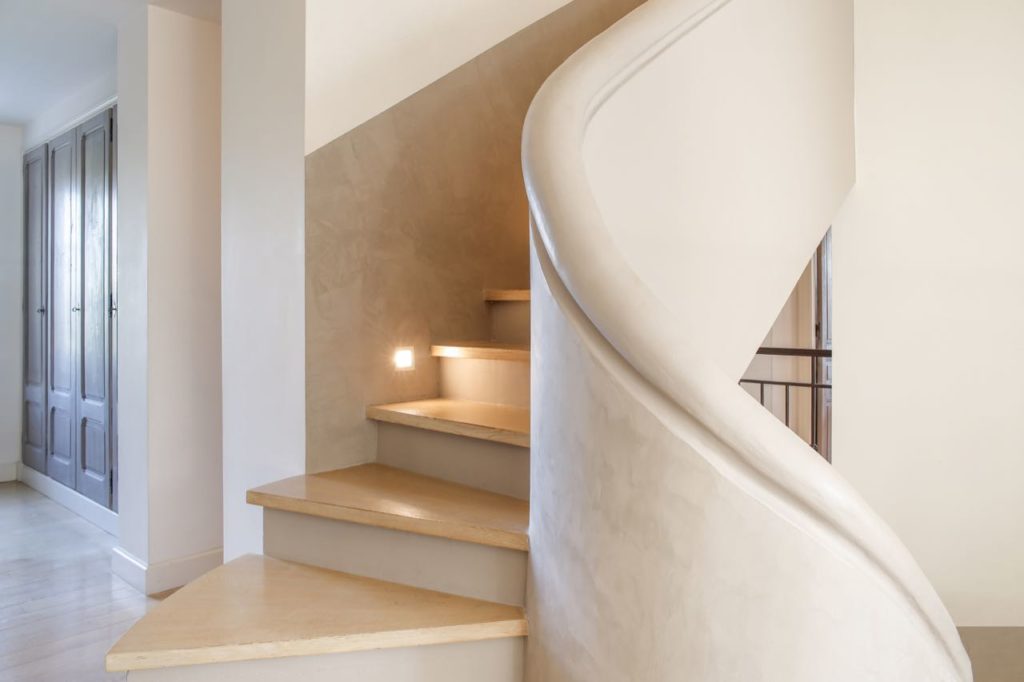 Laundry chores are unfortunately also often part of a holiday: we have a well fitted and functional laundry room, not to mention the inspiring decor, to make those at least easy on the eyes…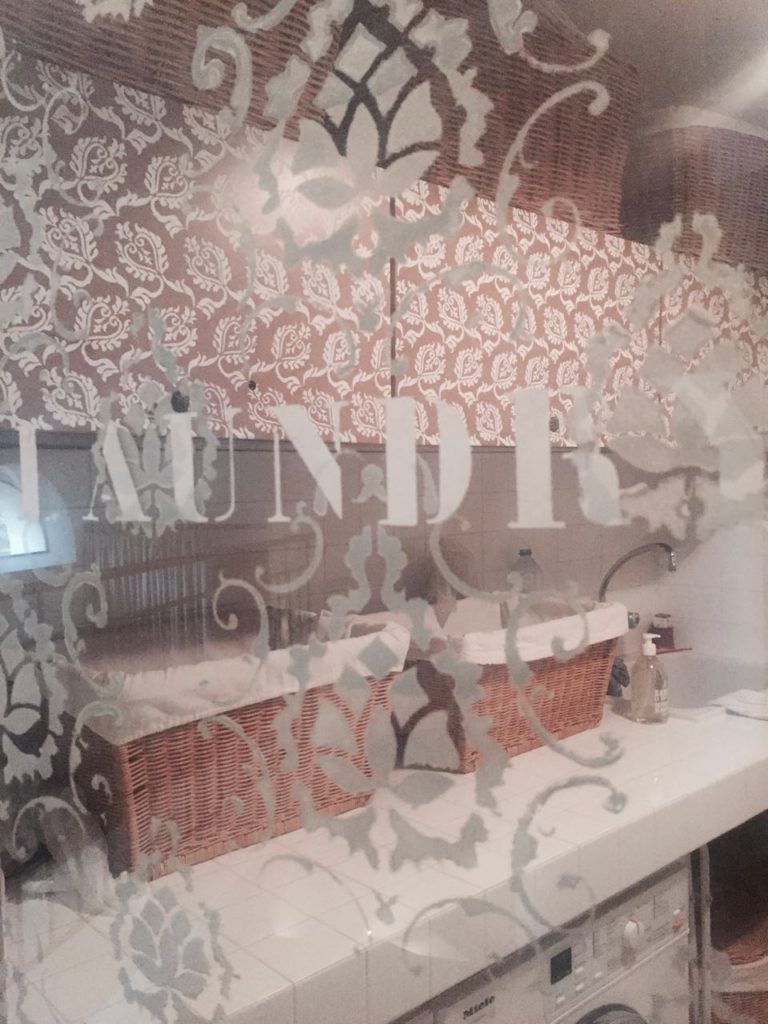 The gym is here to help damage control after those epicurean meals.
Decoration includes an inspiring Ashtanga series, yoga mats are provided. If you feel like practising outdoors, by the pool by example, there is a portable fabric version of the series to create your on yoga retreat somewhere out there…