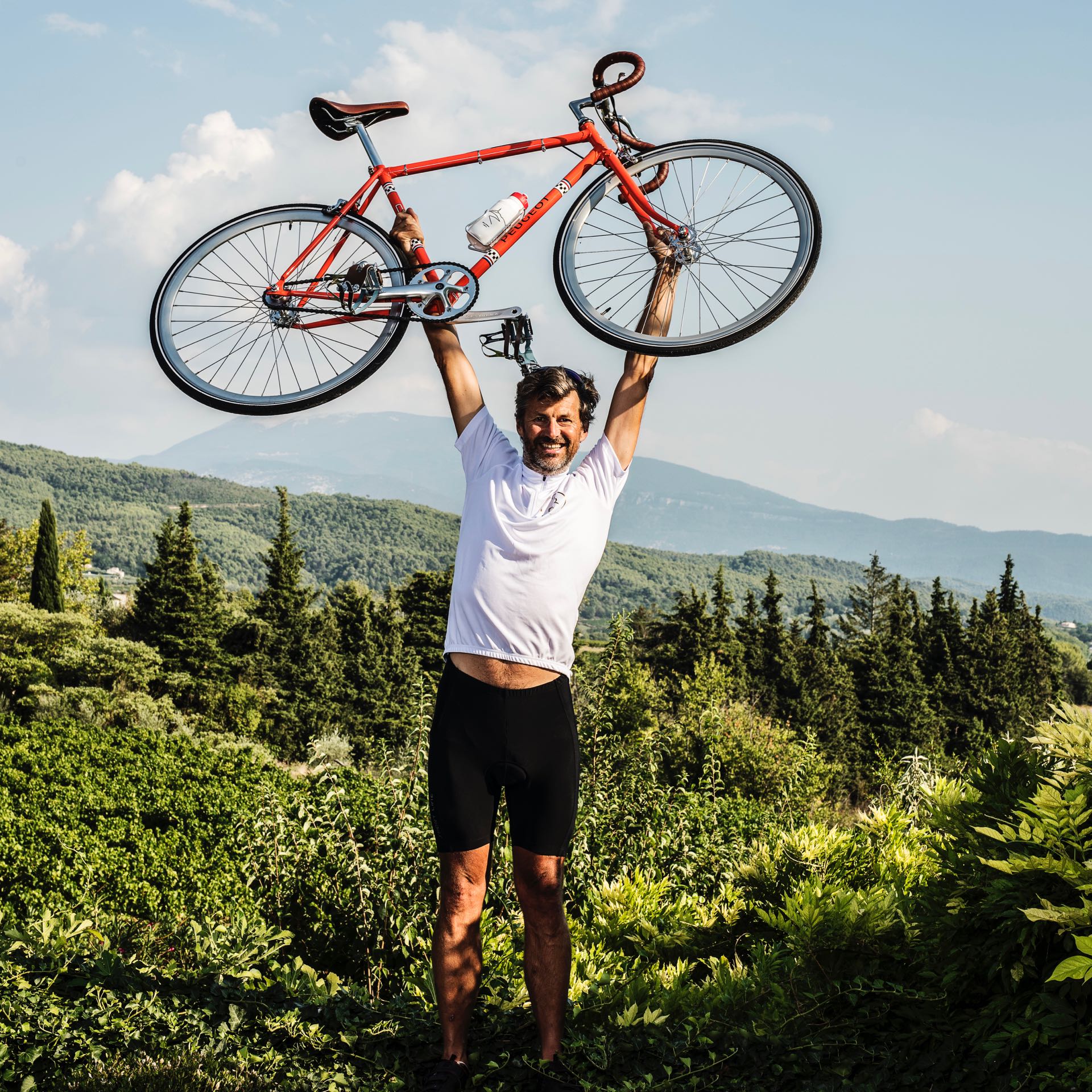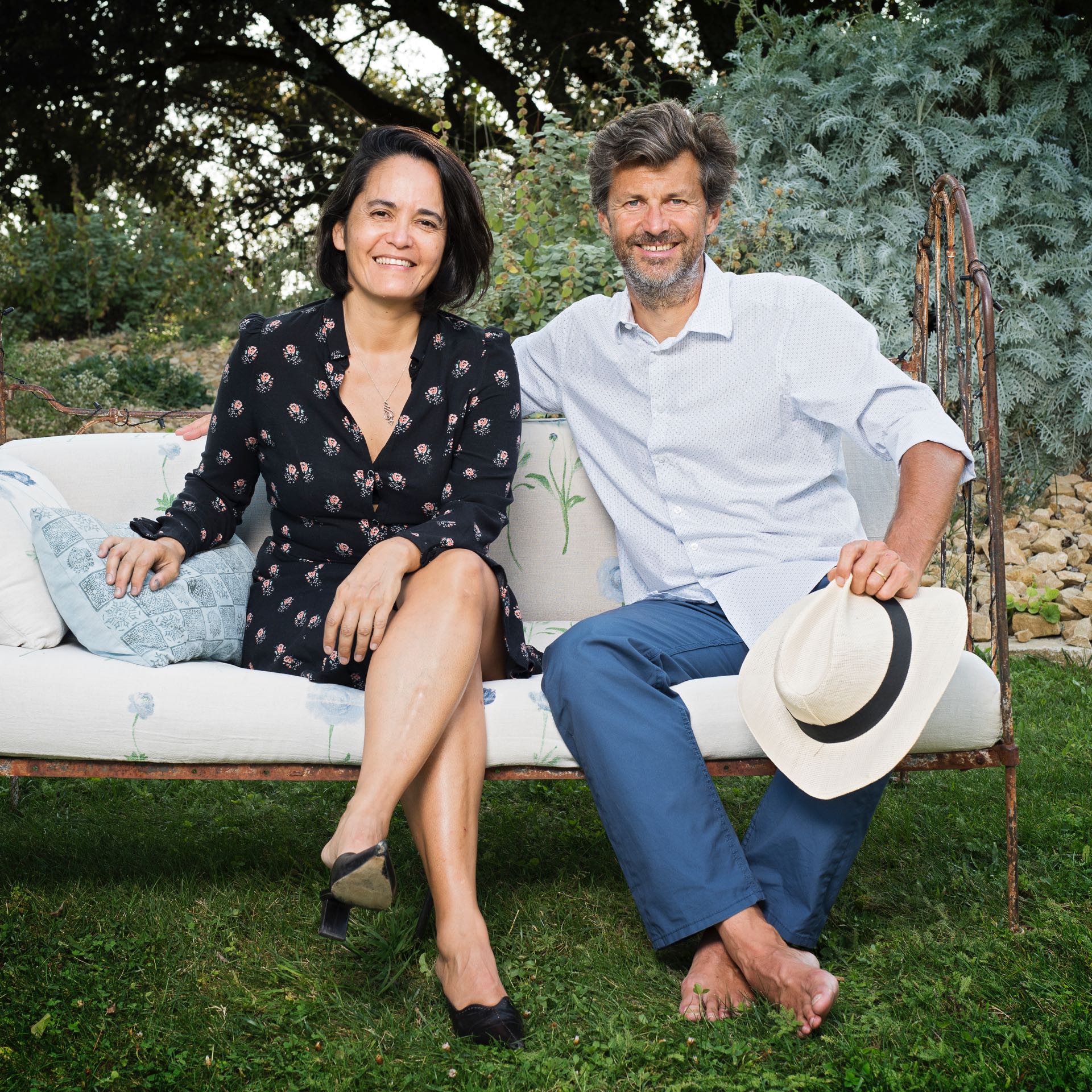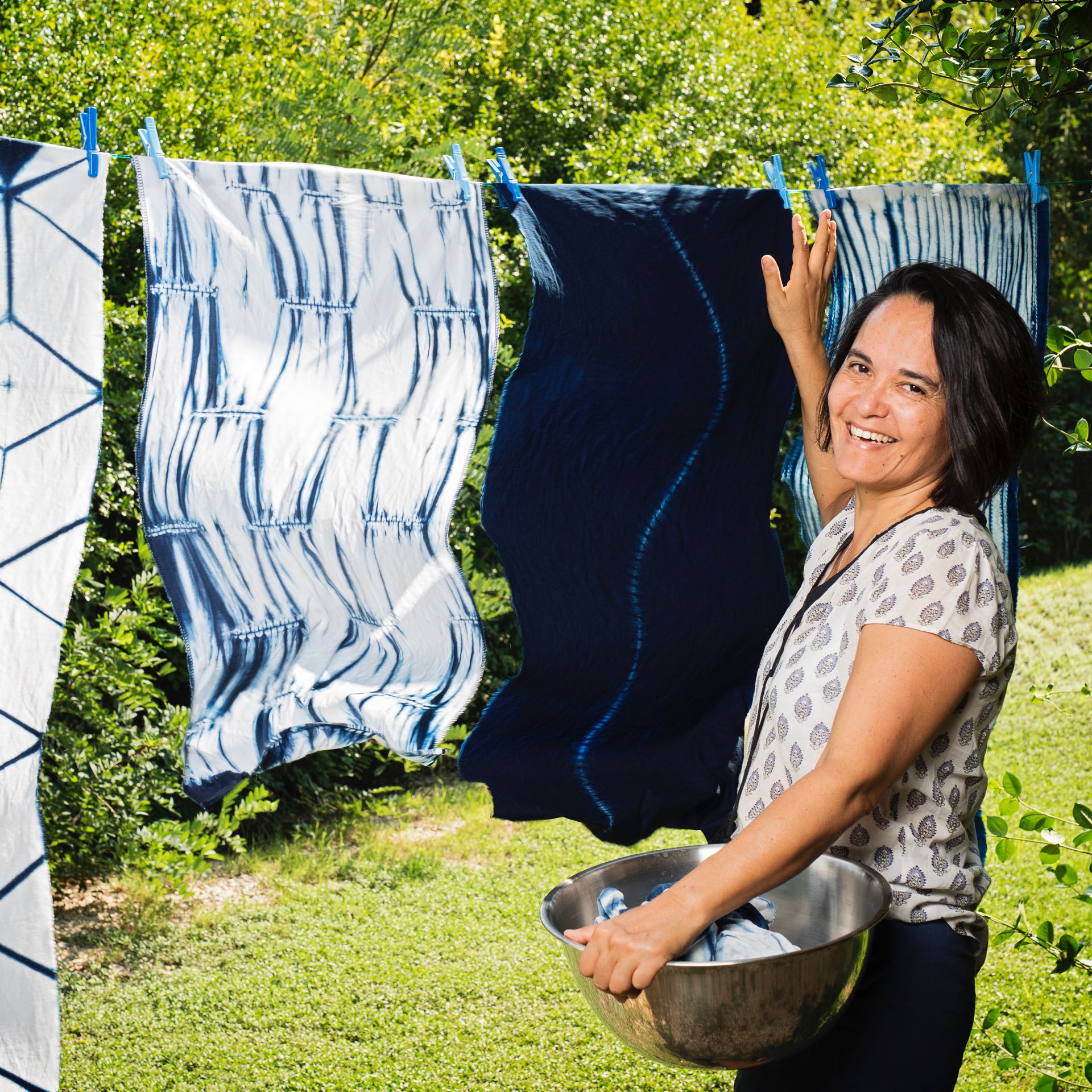 Meilin and Christophe welcome you to la Baye des Anges
Meilin, a Veterinary Surgeon, self-made Interior Designer (see the portfolio here), and creator of Mei Line, a natural dye textile range (see Mei Line on-line store here) started her new career with the renovation of this farm from an abandoned ruin into a welcoming family home (see the renovation story here). She now also manages La Baye des Anges as well as L'Échappée. Her interest goes to art, architecture, decoration and landscaping as well as craftmanship: she shares her sightseeing musts in the blog La Baye des Anges, along with many practical tips about the house, town and area.
Christophe, a Certified Sommelier, is the Sales Director of historic Chateau La Nerthe, one of the prominent estates in iconic Chateauneuf-du-Pape, a mere 30 minutes drive from La Baye des Anges. He is passionate about wine, has in-depth and behind the curtain knowledge about local gastronomy and wine producers. He will share with you his restaurant tips as well as wine suggestions.
He is also an avid cyclist and runner. If the Mont Ventoux is his back garden, he has also extensively explored little traveled roads and trails. Christophe will happily make recommendations on cycling and running itineraries, he also shares many itineraries through videos on our instagram account.
After years of having friends and family telling us how relaxing and invigorating a stay at our place is, we now open the doors for new guests to enjoy the little paradise we have created and hope you will enjoy it as much as we do!