I fell in love with the magic of natural dyes a few years ago, after trying different ways of personalising soft furnishing for La Baye des Anges.
After a professionalising course at Couleur Garance in Lauris, one of the pioneer center for re-appropriation of natural dye techniques, I started to put this studio together, in order to get to work with natural dyes..
After several advance courses in pattern making and dye fixation, I moved on to open an on-line shop, www.meiline.fr , to showcase my creations.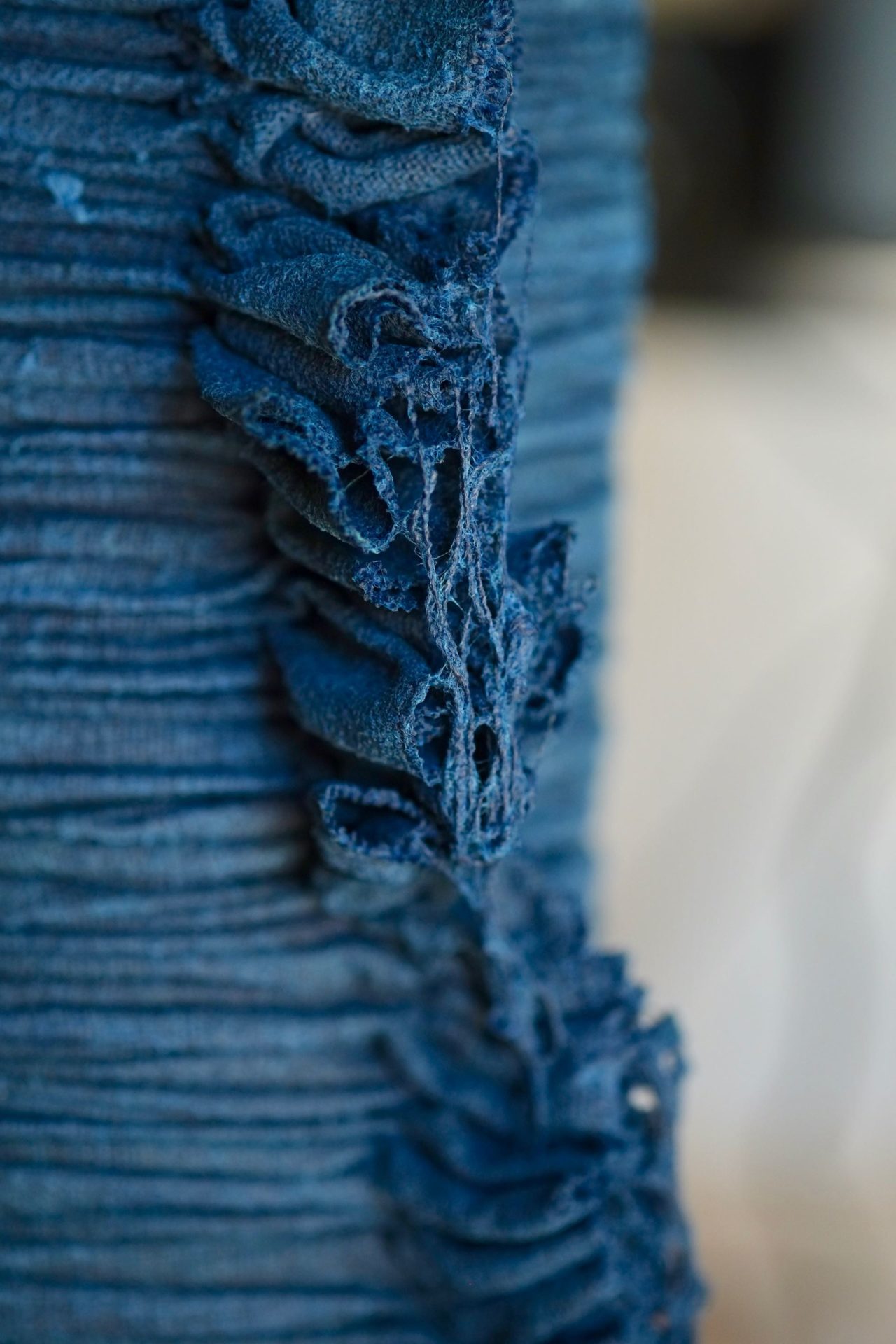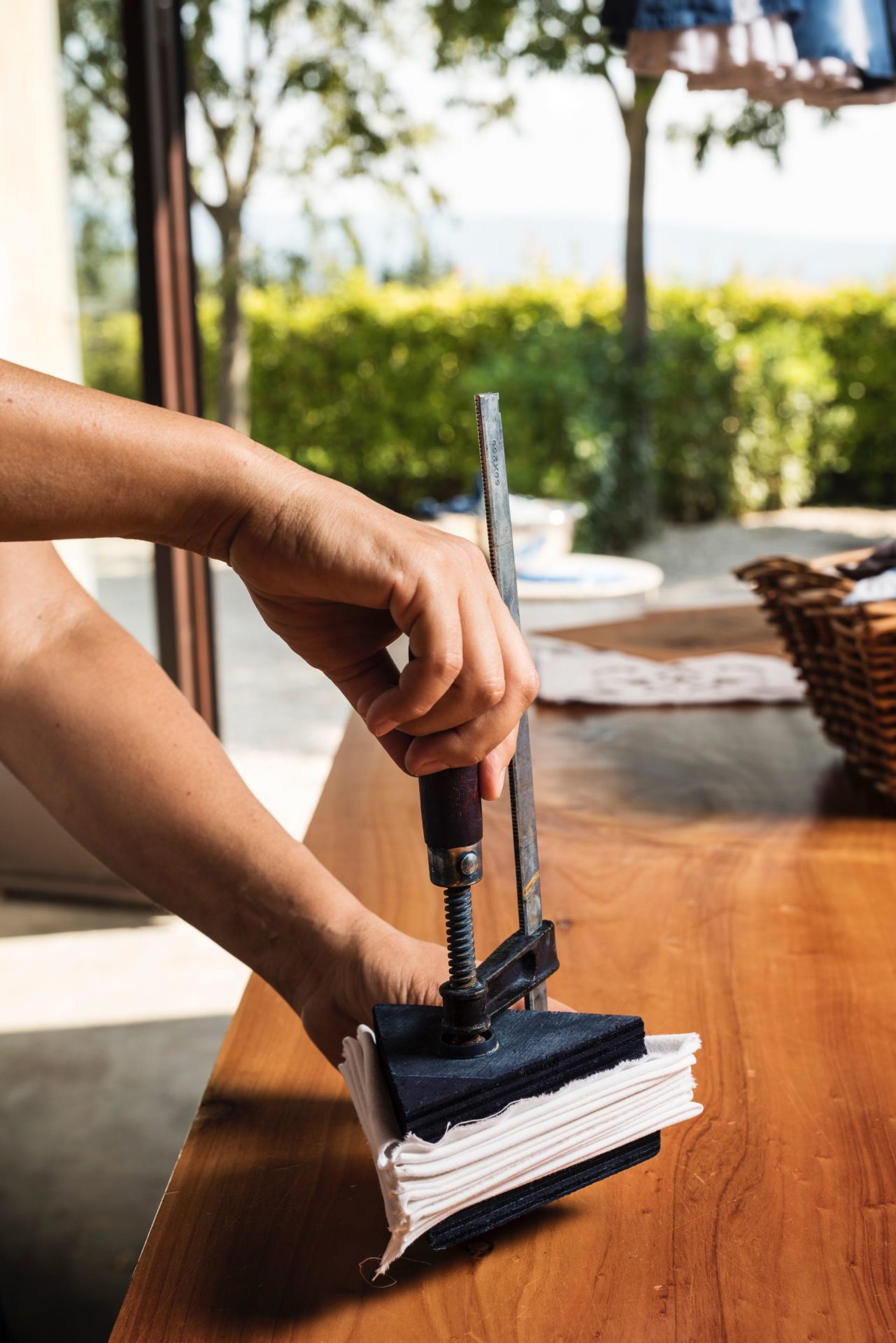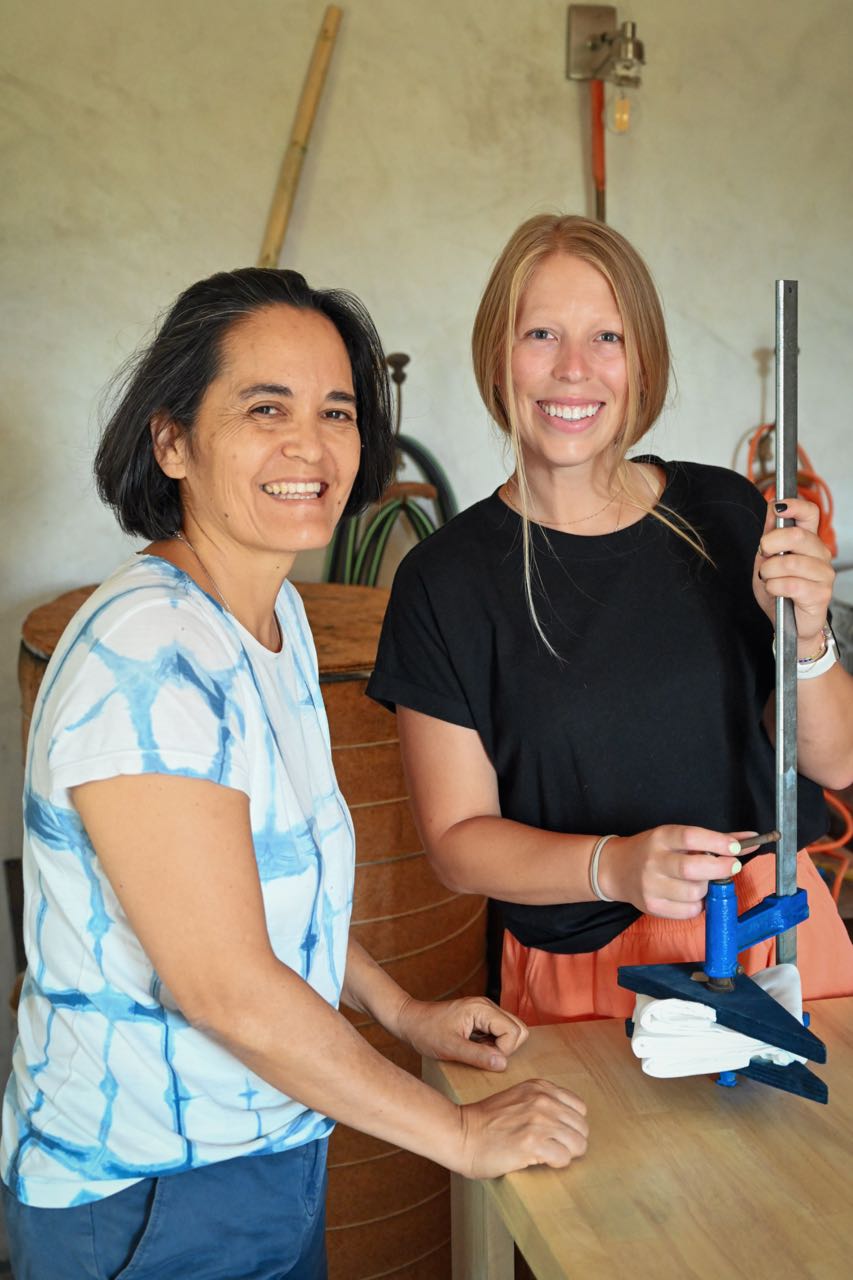 The studio is located on the grounds of la Baye des Anges with a gorgeous view over the Mont Ventoux. 
During the holiday rental period, I offer a tailored introductory course as shown here.
This needs to be booked well in advance so the materials can be made available for the class.