We installed a kitchenette in the Mourvedre suite, which will be the kitchen – living – dining room of an apartment, including the Roussanne suite next door. Some pics of the works below, more info about L'Echappée here.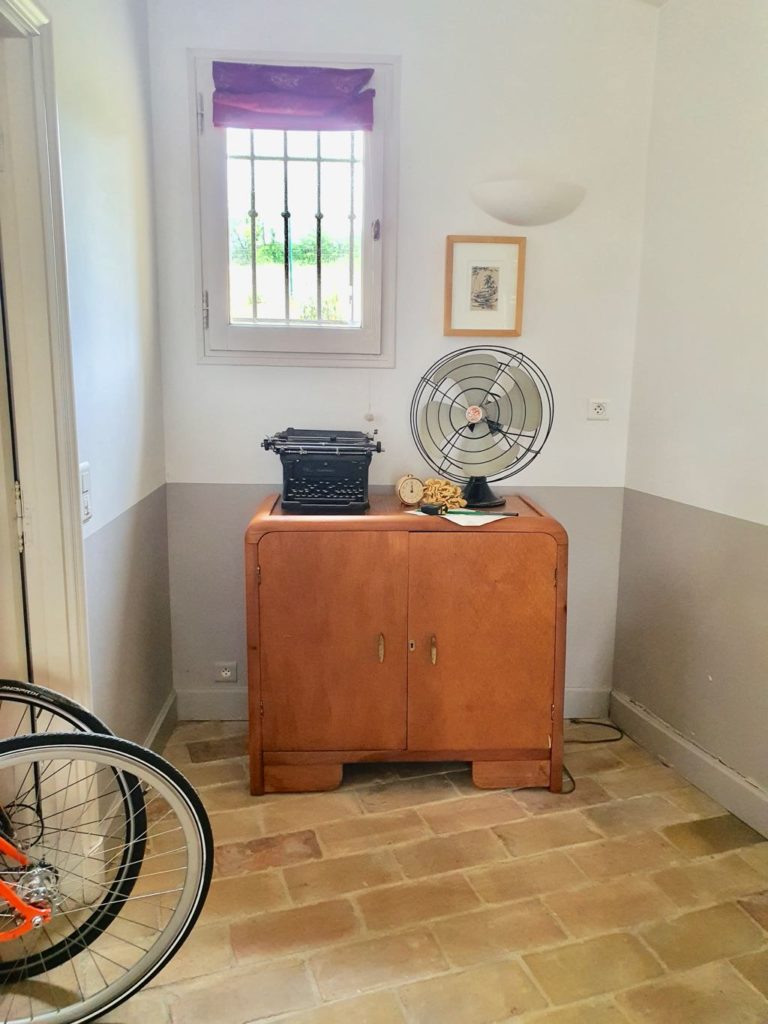 And after the genius idea of having two single beds instead of a double, we can split them and make a large L sofa in that room.. so the 2.0 version is now: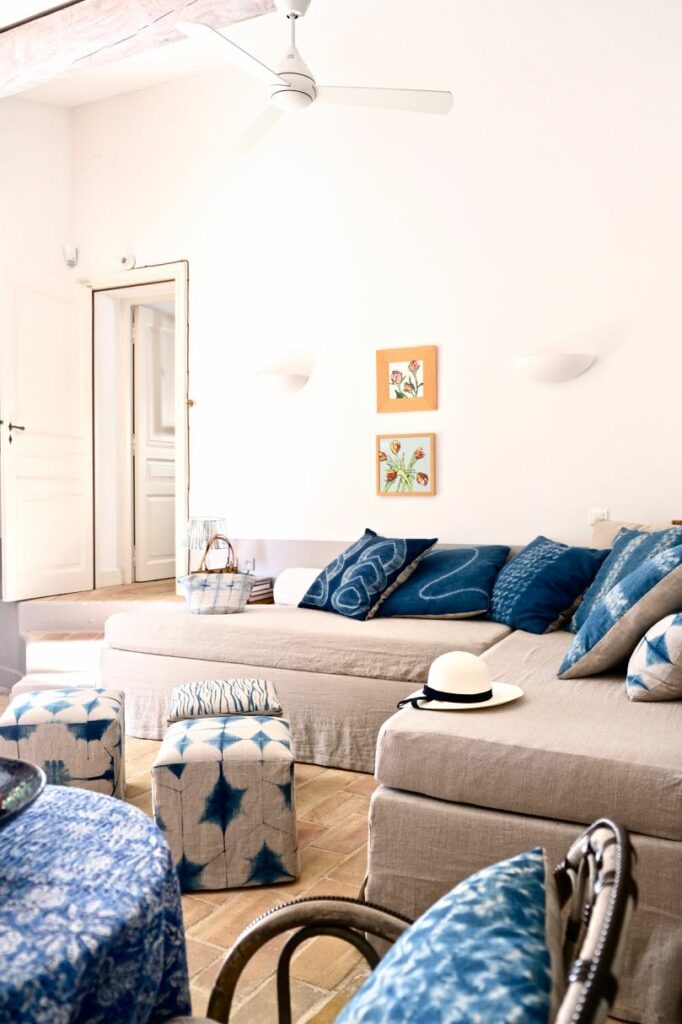 You might have recognised a few Home dyed Mei Line items like the foot stools and cushions. I create these very locally, literally up the drive in my studio, which you can visit and if booked well ahead, take an introductory class to indigo.
And of course, the bedroom next door consist of the Roussanne en-suite king size bedroom, to which we added the indispensable desk. High speed internet connexion completes the remote working kit.