Since the whole point of a kitchen garden is to have create delicious meals, here is our take on how to use it..
Our very first courgette, how exciting! So tender that it can be eaten raw, and makes a delicious salad with your choice of herb and a drizzle of olive oil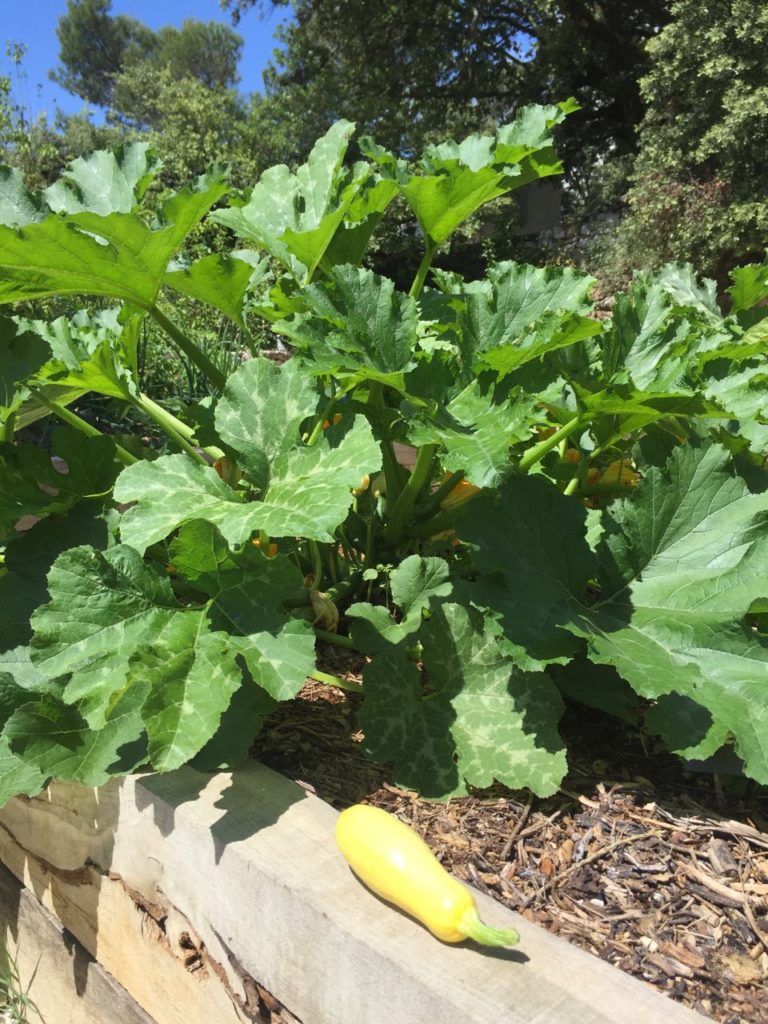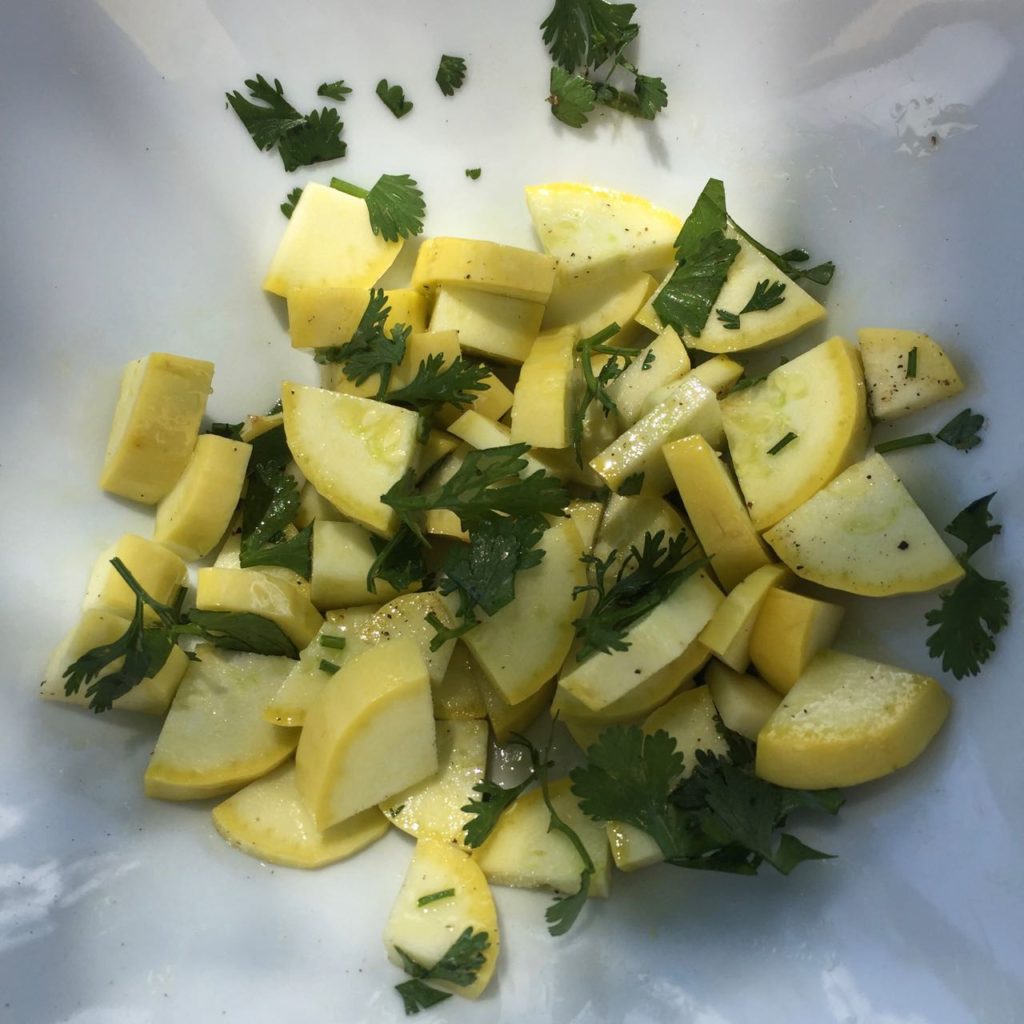 The overgrown courgettes where the size of a melon! …. So the classic stuffed courgette will feed a family instead of one person..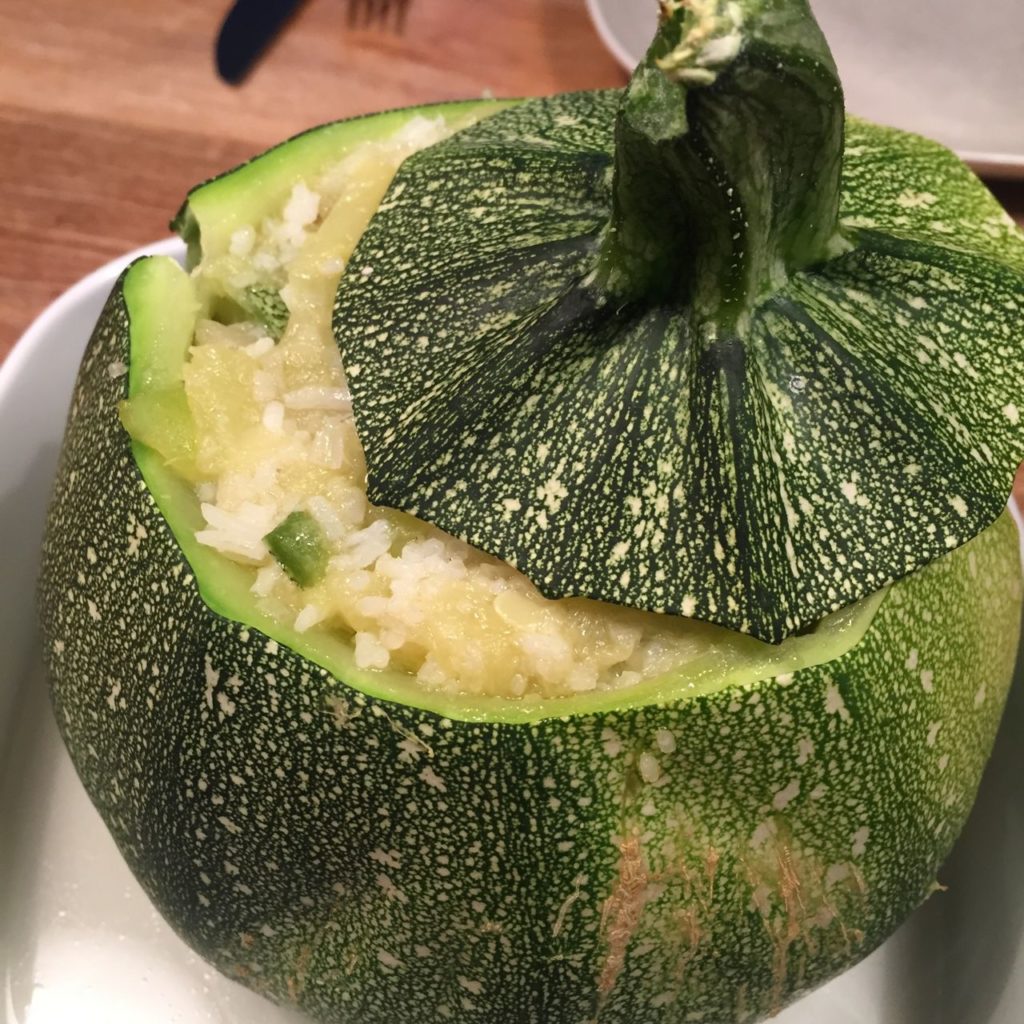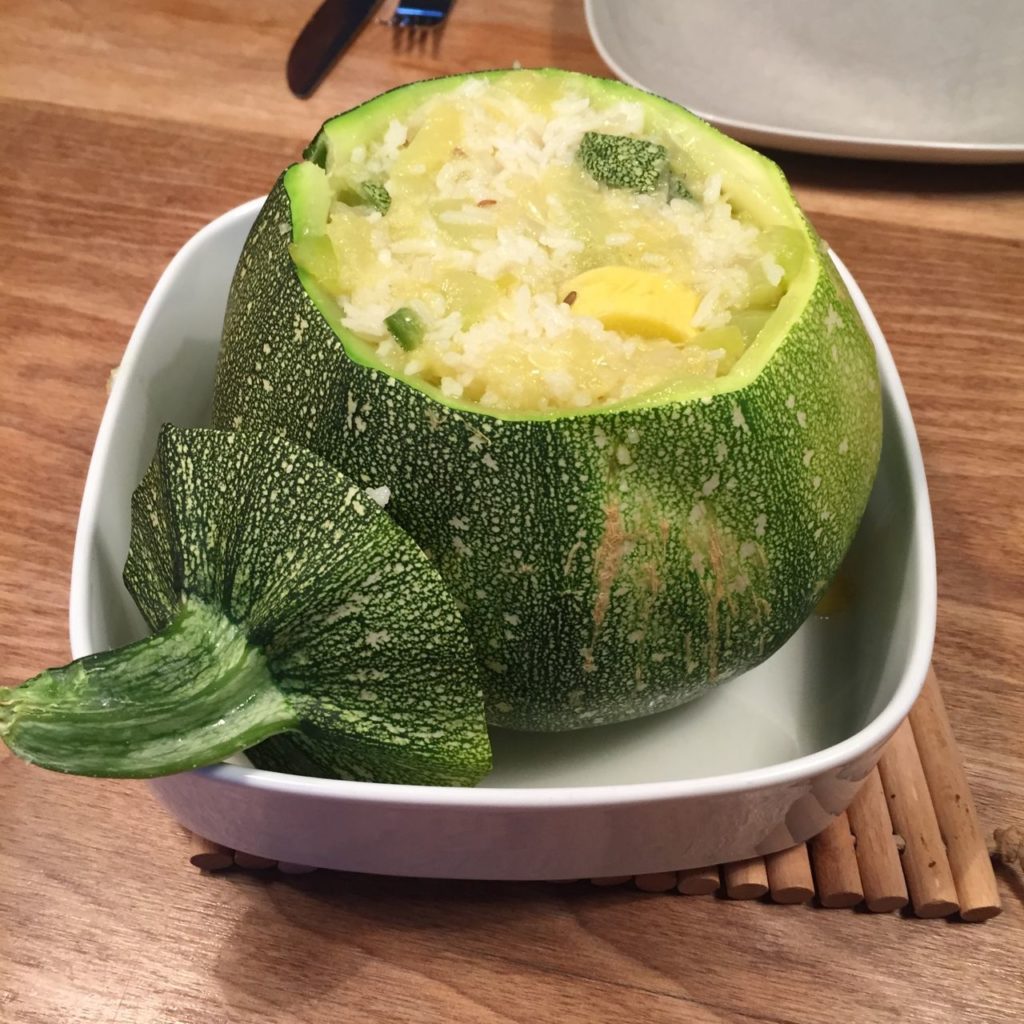 And finally, a more sophisticated recipe of fennel soup with Pastis, white wine and Vermouth, from NY chef Geoffrey Zakarian's cookbook "Town and Country". This book, a favourite of mine, along with a large collection of mostly english language cookbooks can be found in our kitchen's library. This recipe was created solely with products of the garden, which was very satisfying 🙂