We in Vaison are very proud of our Roman ruins and much loved Roman theatre, but we must admit that Orange's is definitely worth the trip. It is unique because of it's immense scenic back wall, still intact, that gives it's distinctive acoustic to this magic place.
It is the home of the Choregies d'Orange, the subject of another post here.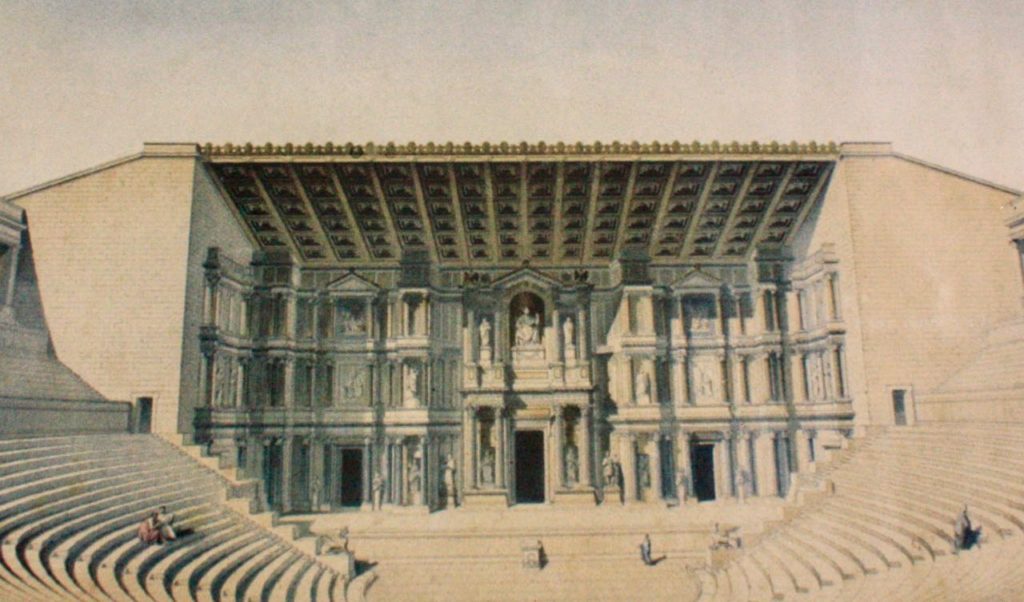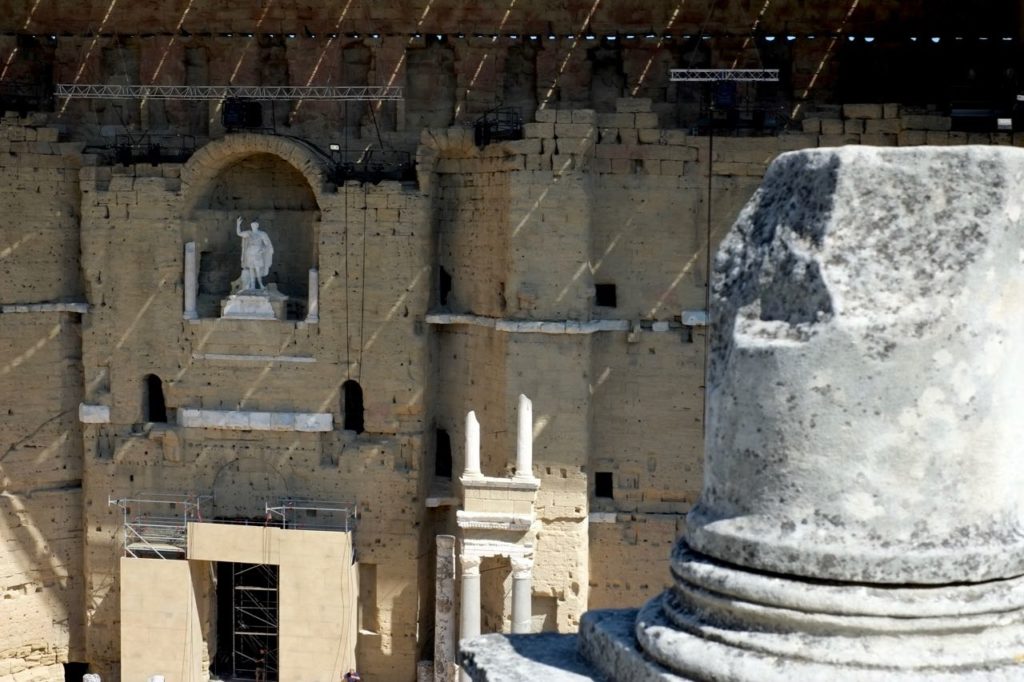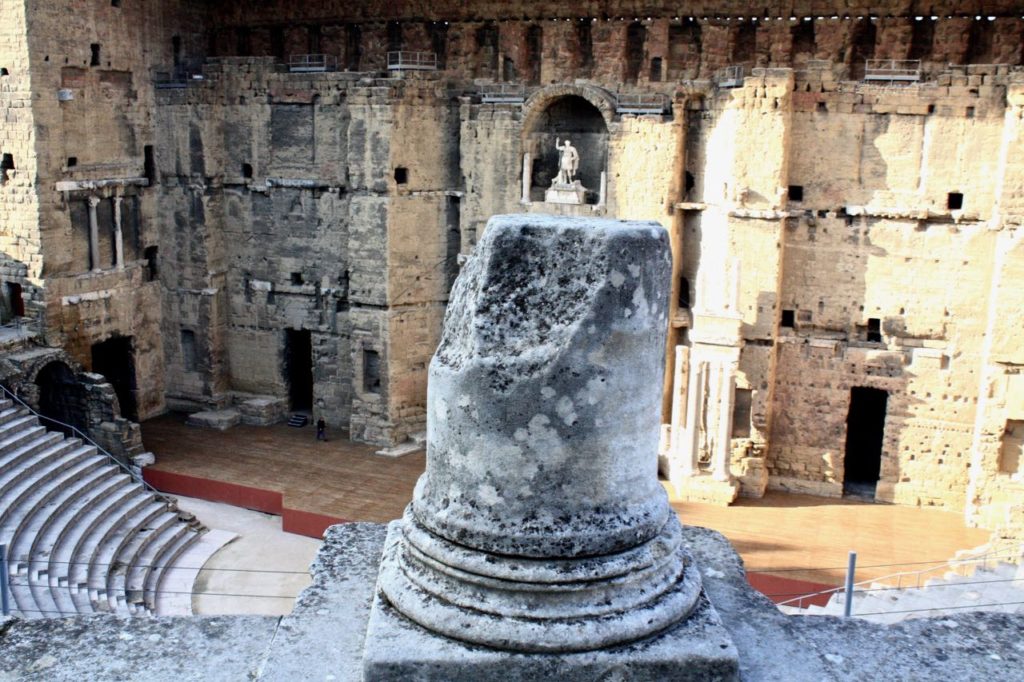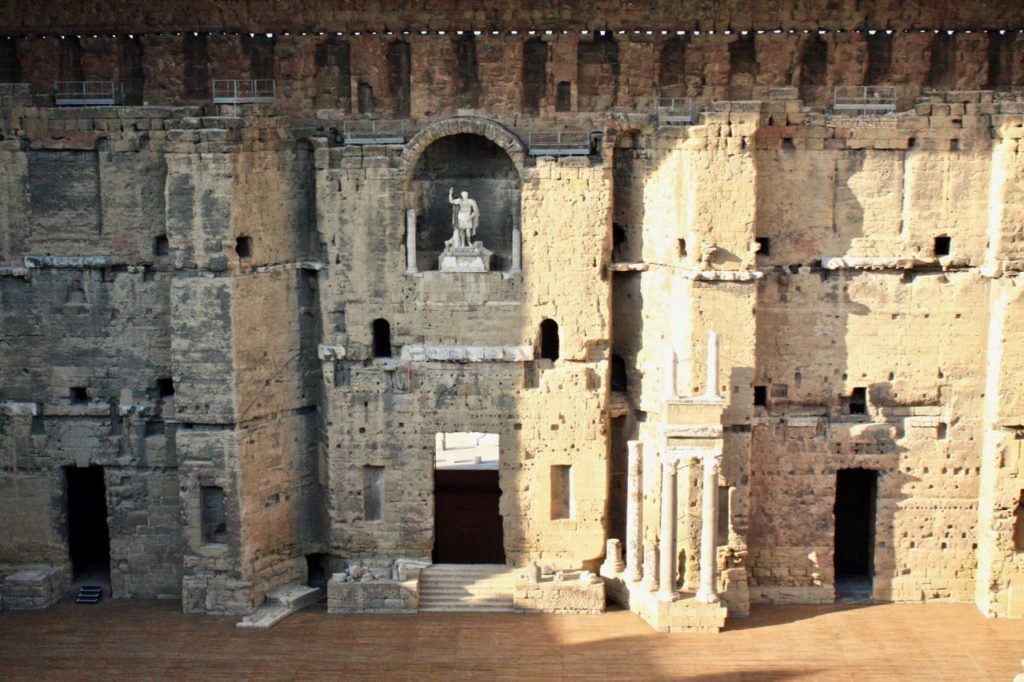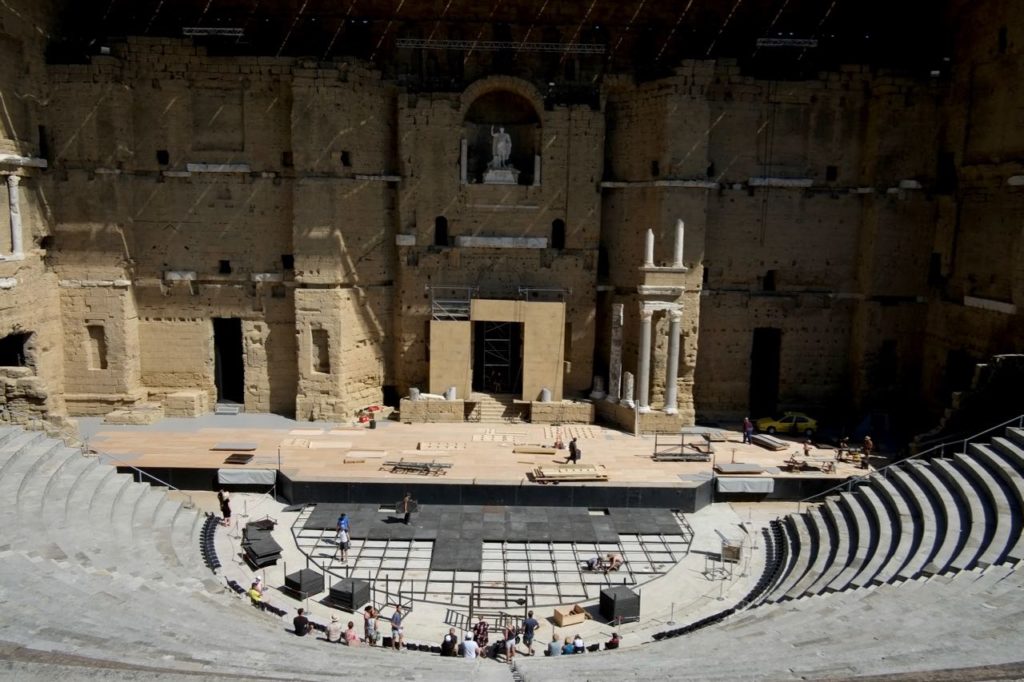 When visiting Orange, don't miss the "Arc de triomphe", just to the north of the city, a beautifully restored Roman arch from the first century, also worth the trip for the archeology buffs.