Like many people, I have been brainstorming about how to make the future better (or just less worse maybe ?) for our children. An intelligent use of the property we are lucky enough to have seemed to be one of the obvious way forward.
Instinctively, the manicured green-lawn model just didn't seem right in our Provencal climate when it came to landscaping around the restored garden shed / summer room and second viewpoint. Recreating the natural landscape that we have on a large part of the property, made much more sense. Our wild patch is made of white and green Oaks, Pine trees, native bushes and wild aromatic herbs like Rosemary and thyme. Not only is it beautiful, but it also smells divine, needs zero maintenance, and harbours kitchen herbs.
As a total neophyte with some need for guidance, the mythic book from Olivier Filippi, "Un jardin sans arrosage" (see link here for the new release in English "Planting design for dry garden") was the answer. I also purchased plants at his nursery. He collects them from natural dry habitats around the globe and grows them near Sete. His plants are trained to withstand draught. This was the first step into a new and hugely satisfying landscaping experience.
This "new" area includes mediterranean medicinal and kitchen herbs (lavenders, sauges, Rosemaries, Thymes….), and also features some summer fruit trees (Apricot, peach, almond and Kaki). It's only needed once a week watering late last summer, to resist to the 9 month draught we had last year, it's had no watering at all in 2015 and 2016.
Here are some shots of the project:
2013:
Spring planting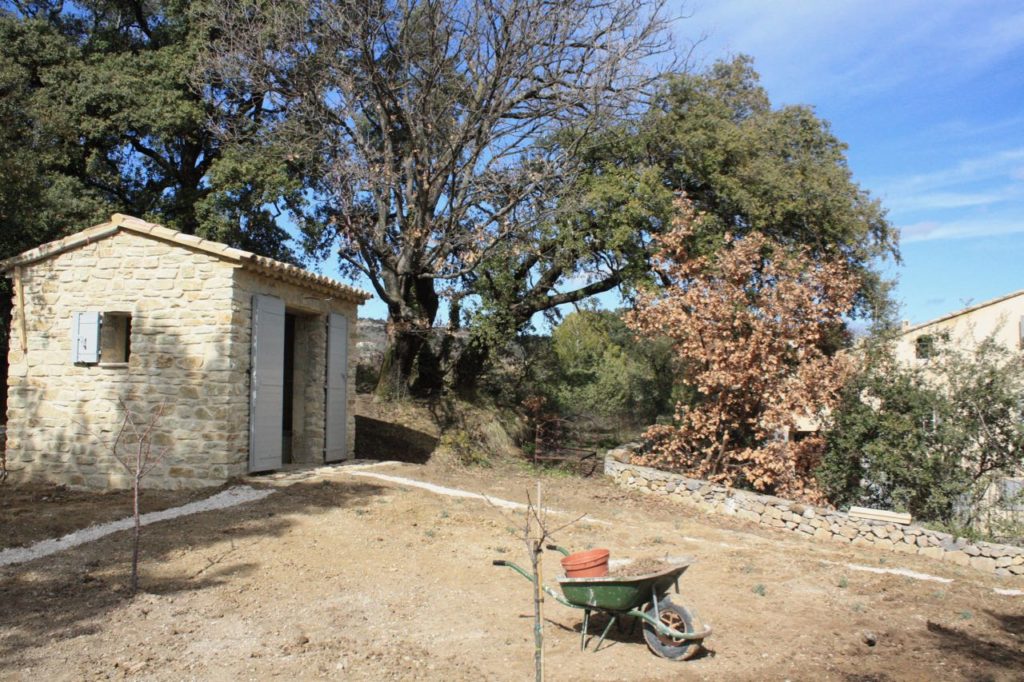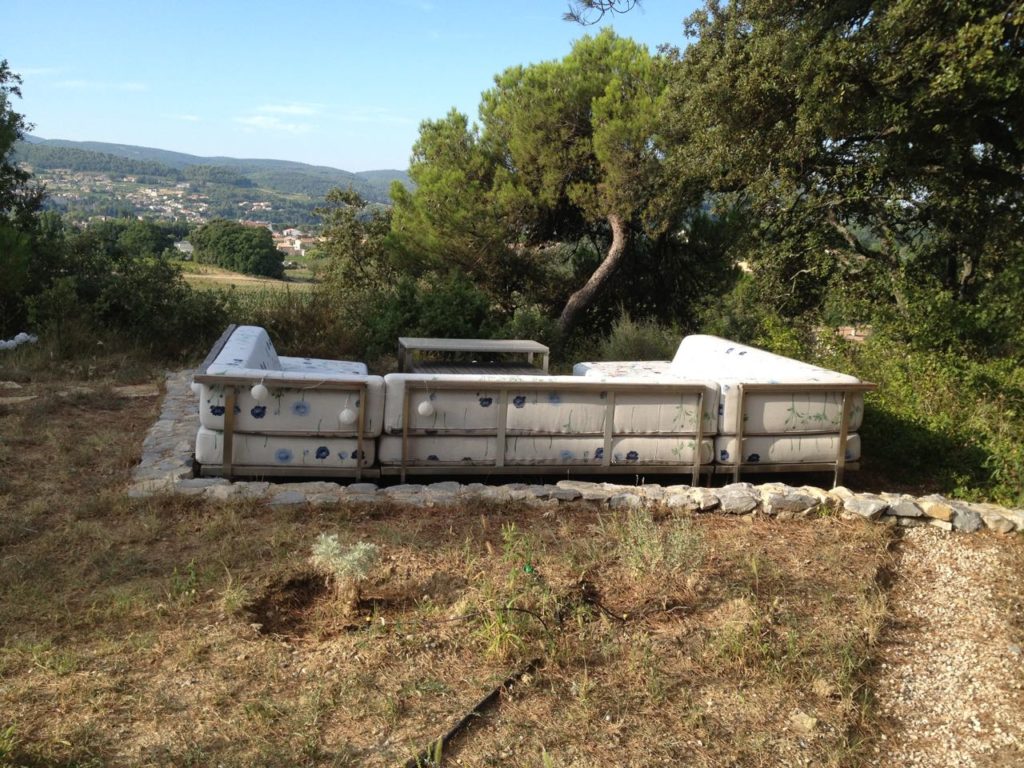 Mineral covering in the winter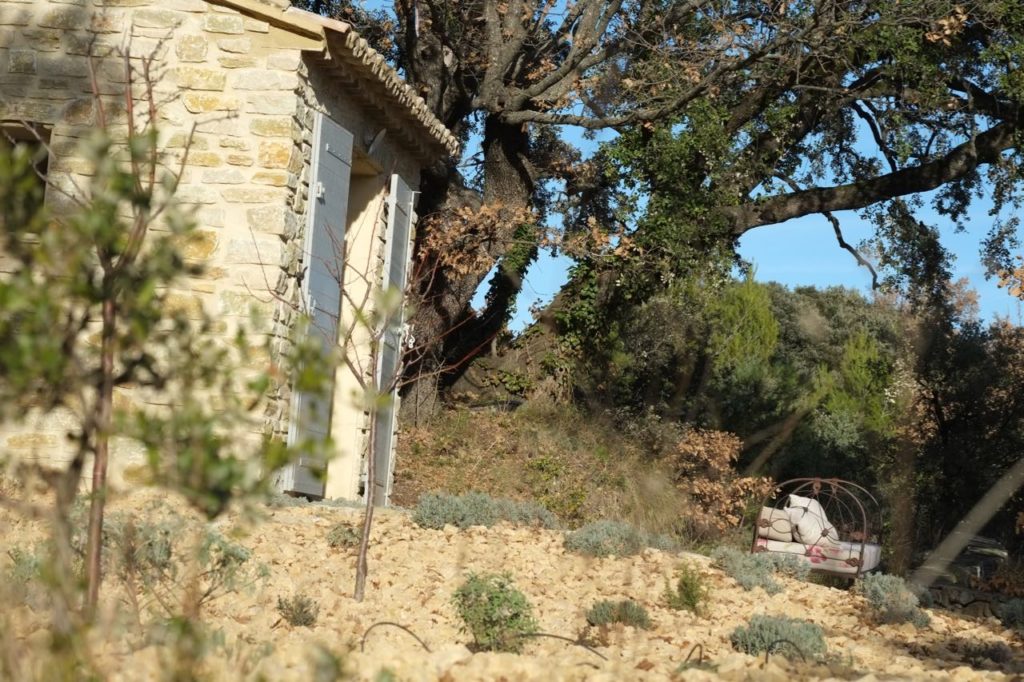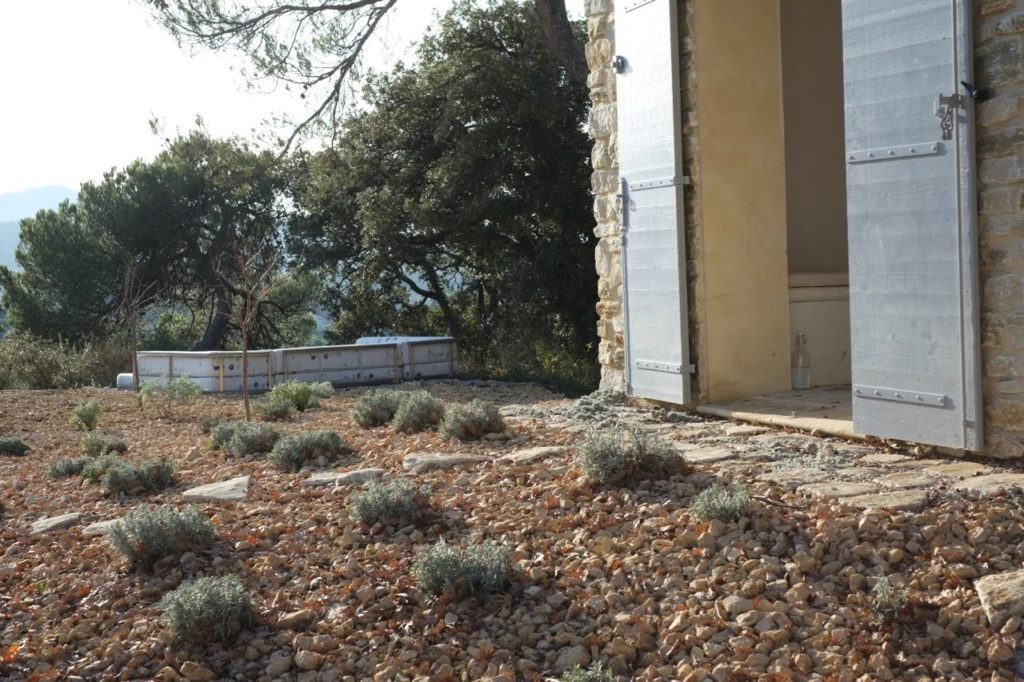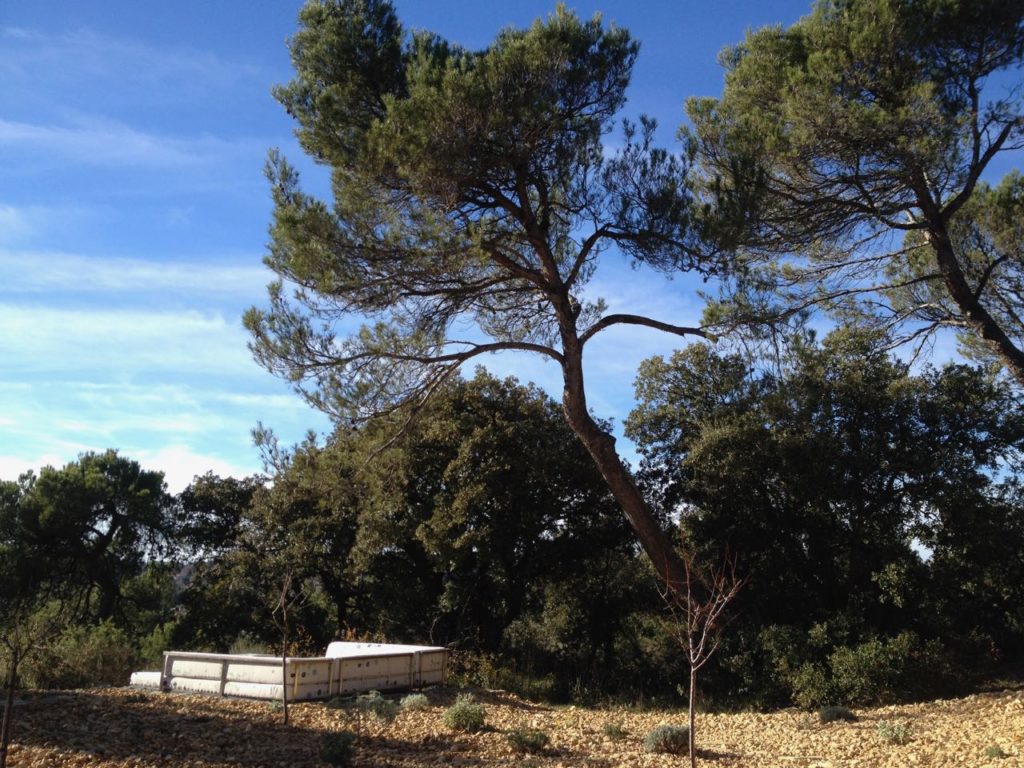 Spring 2014: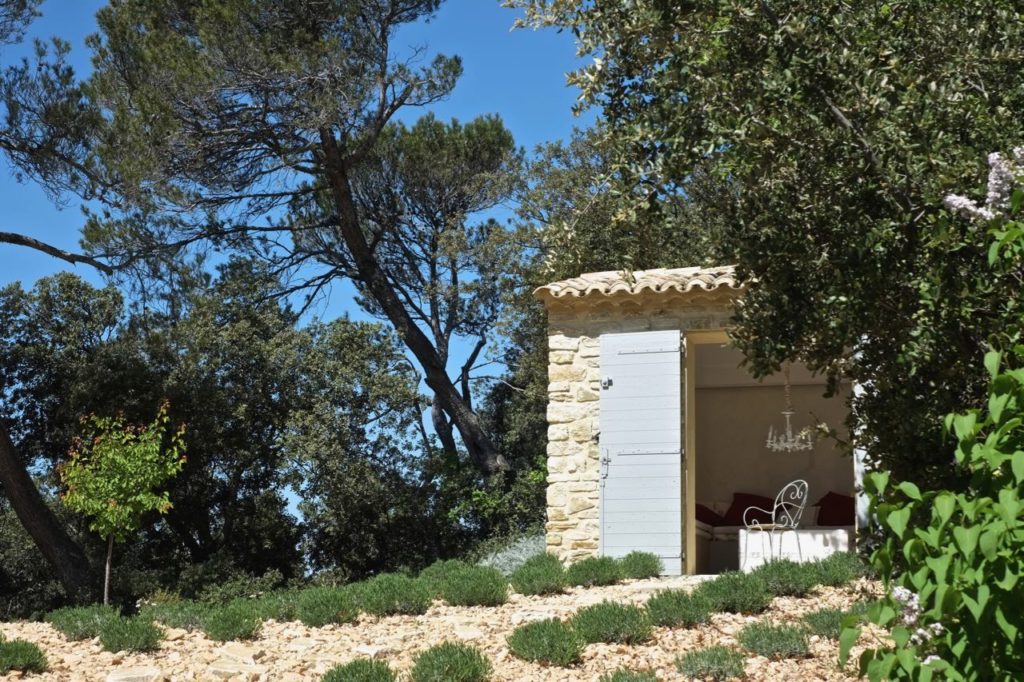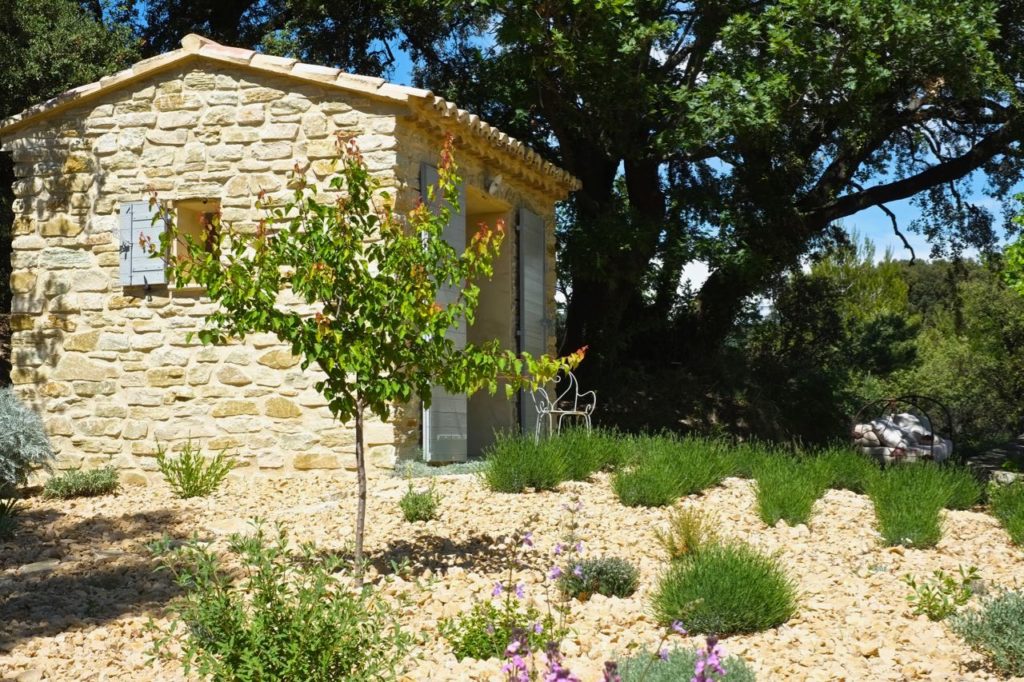 Spring 2015: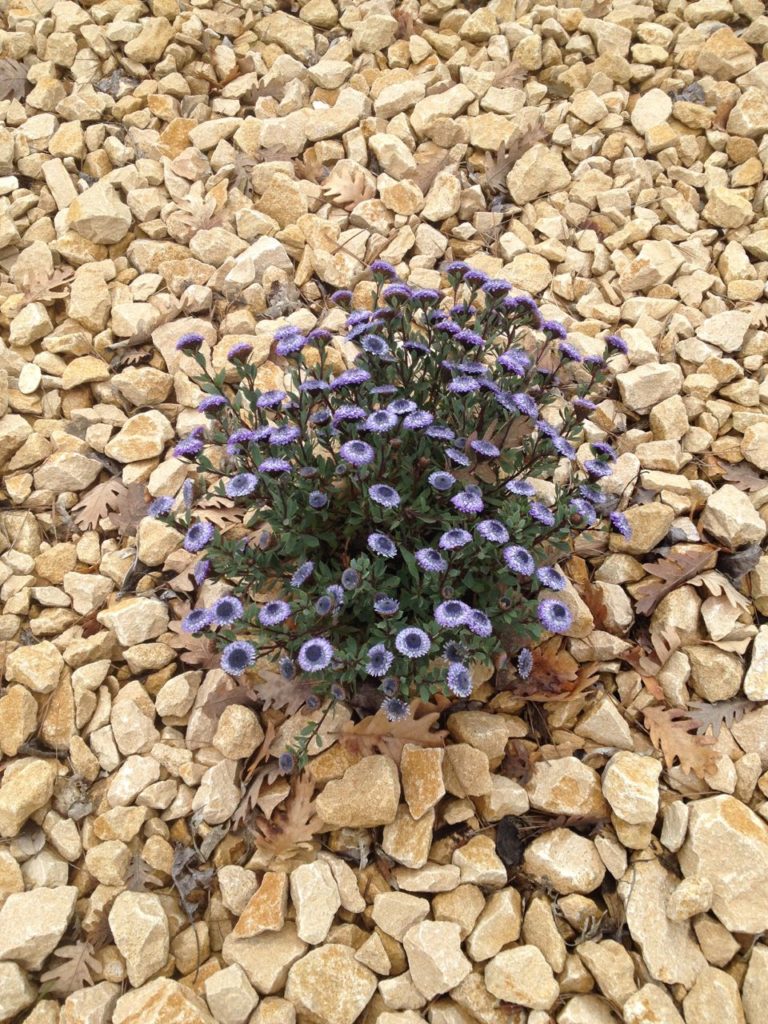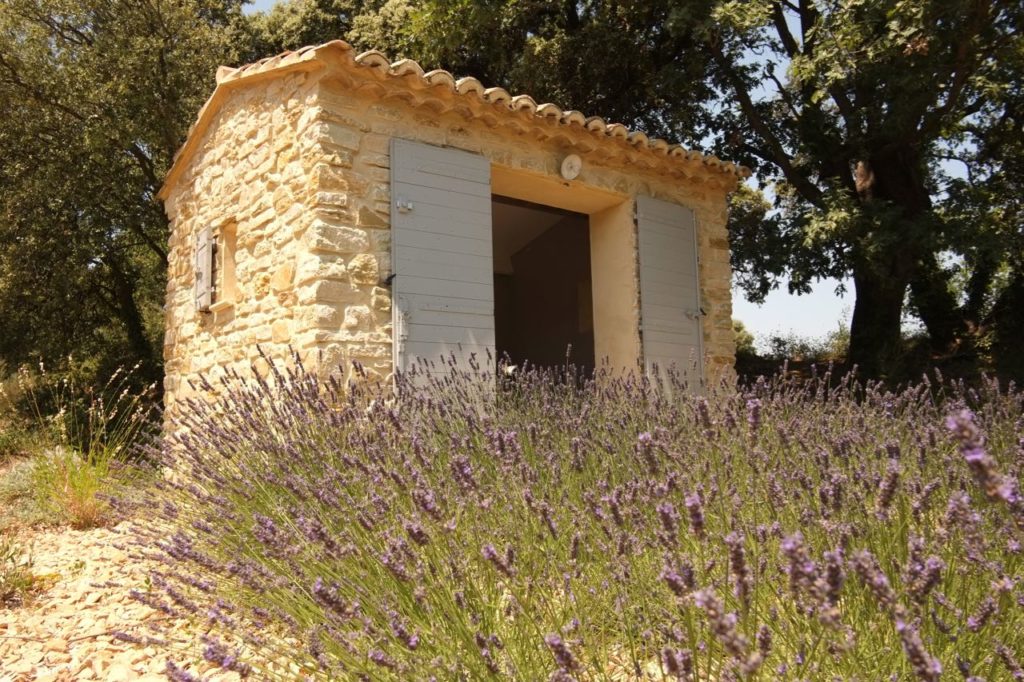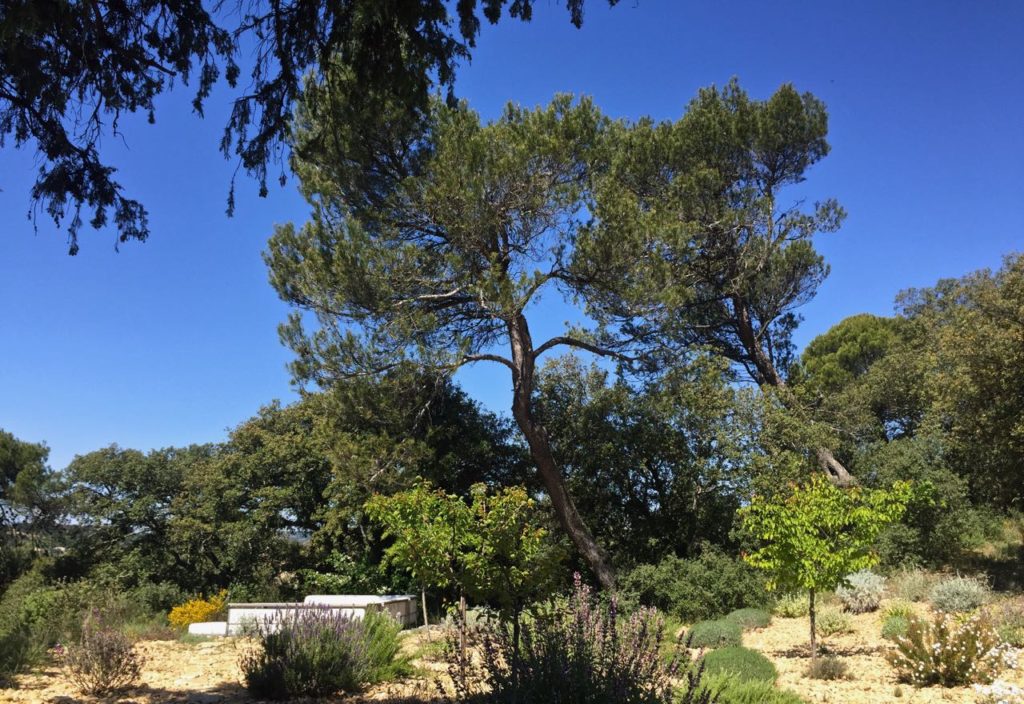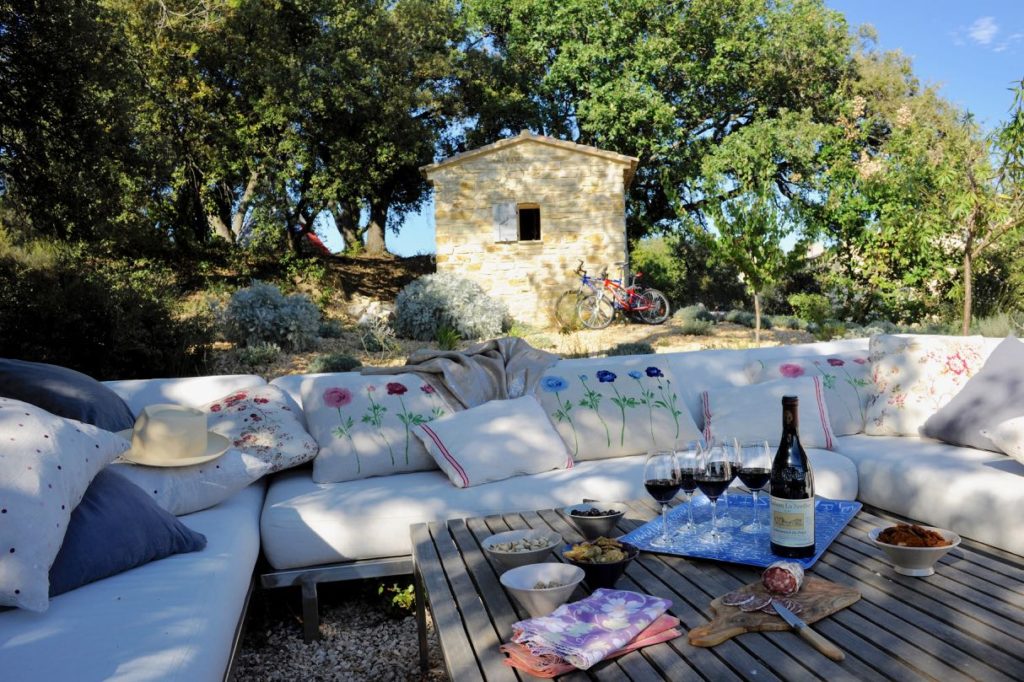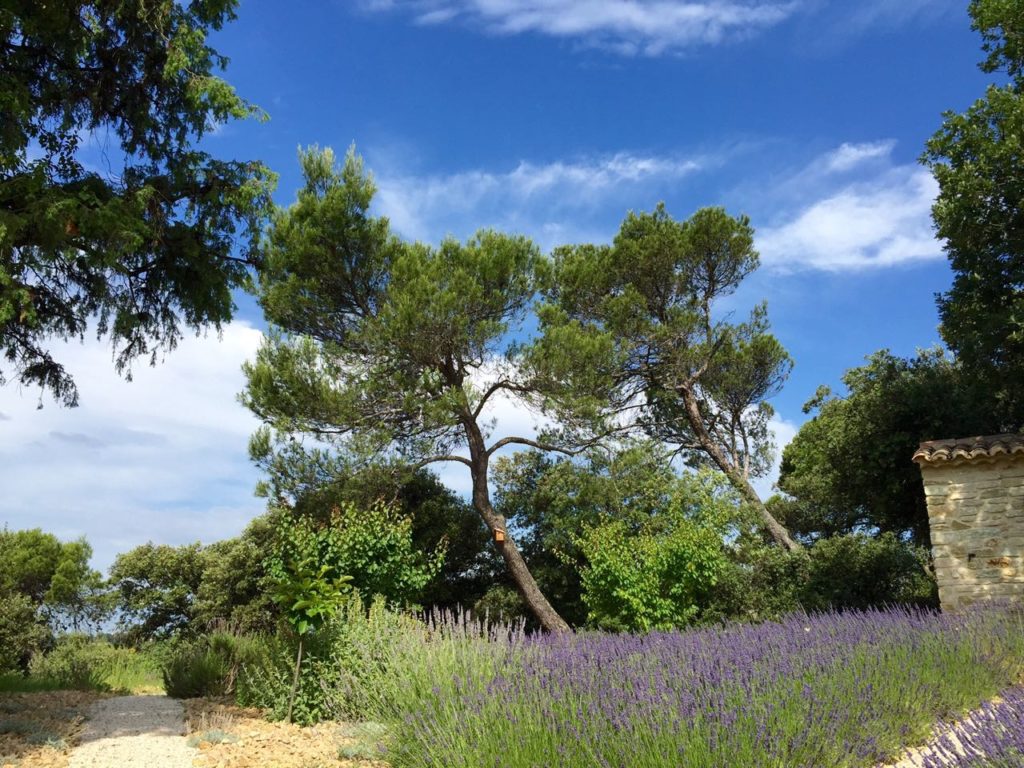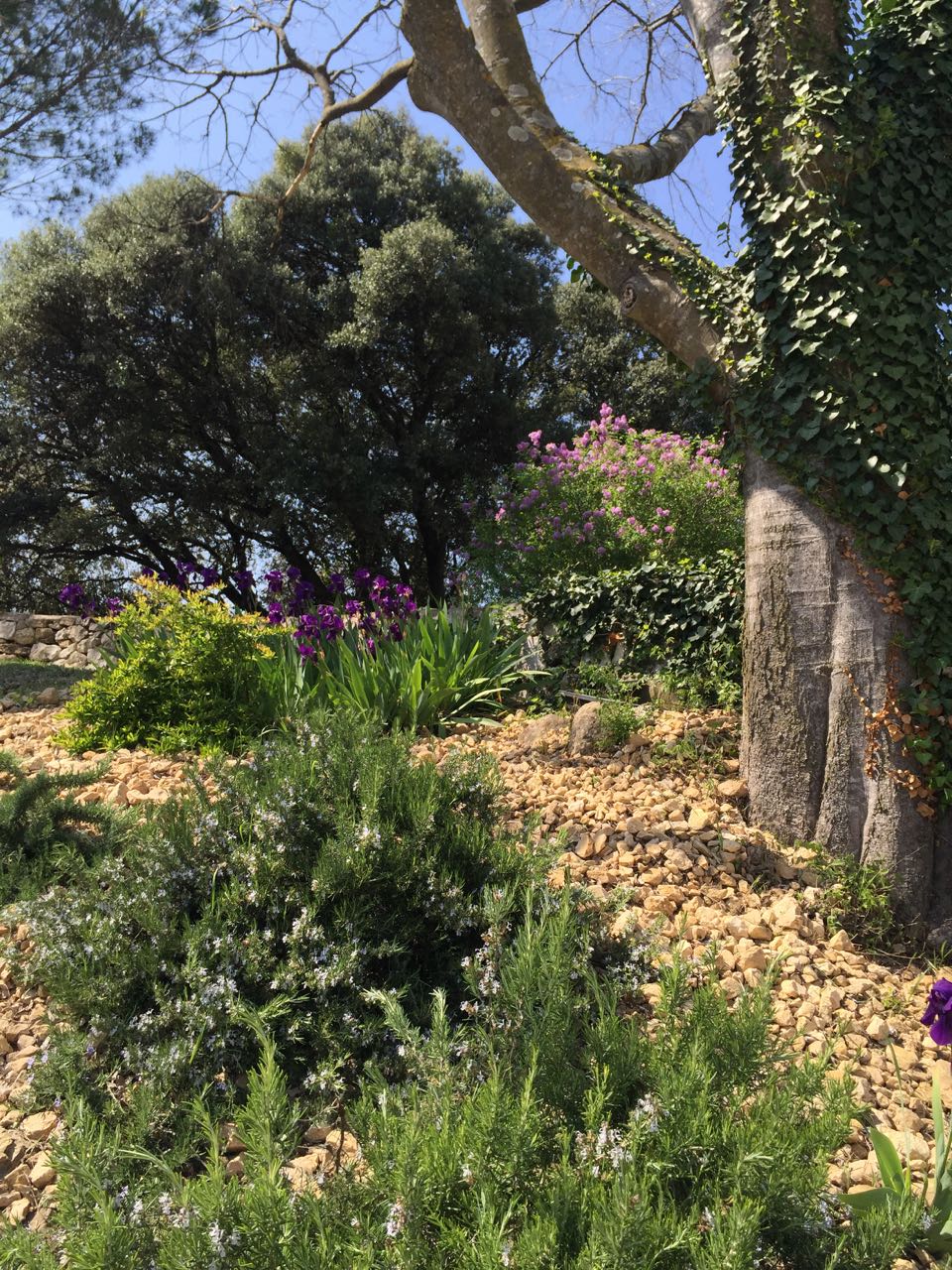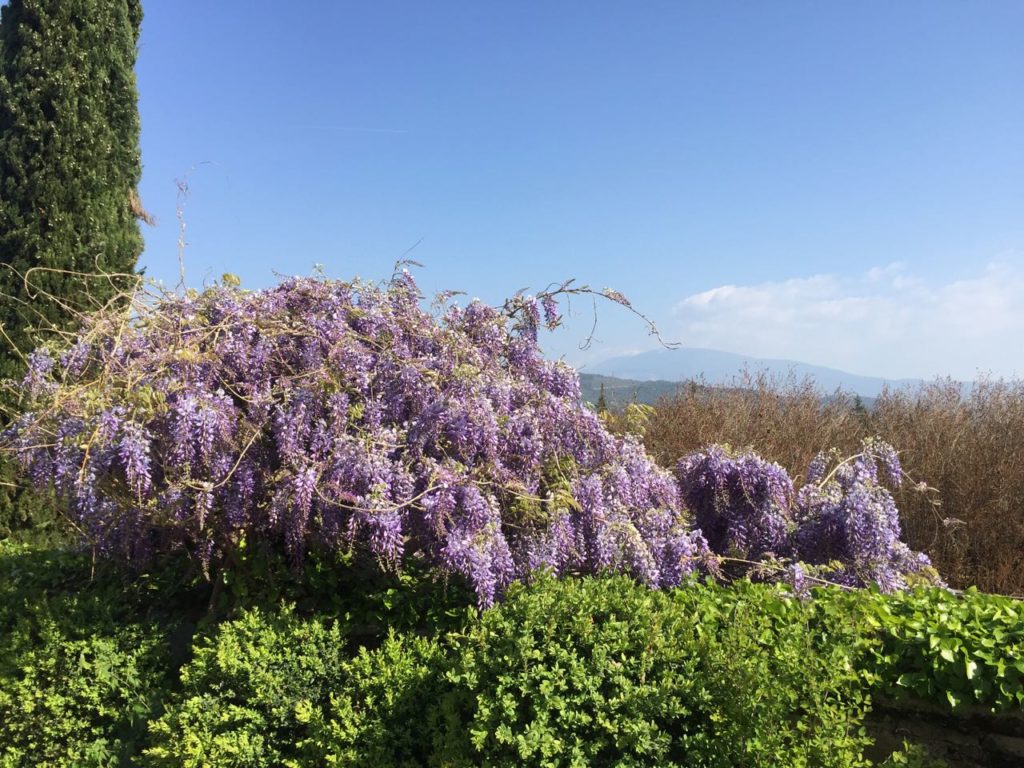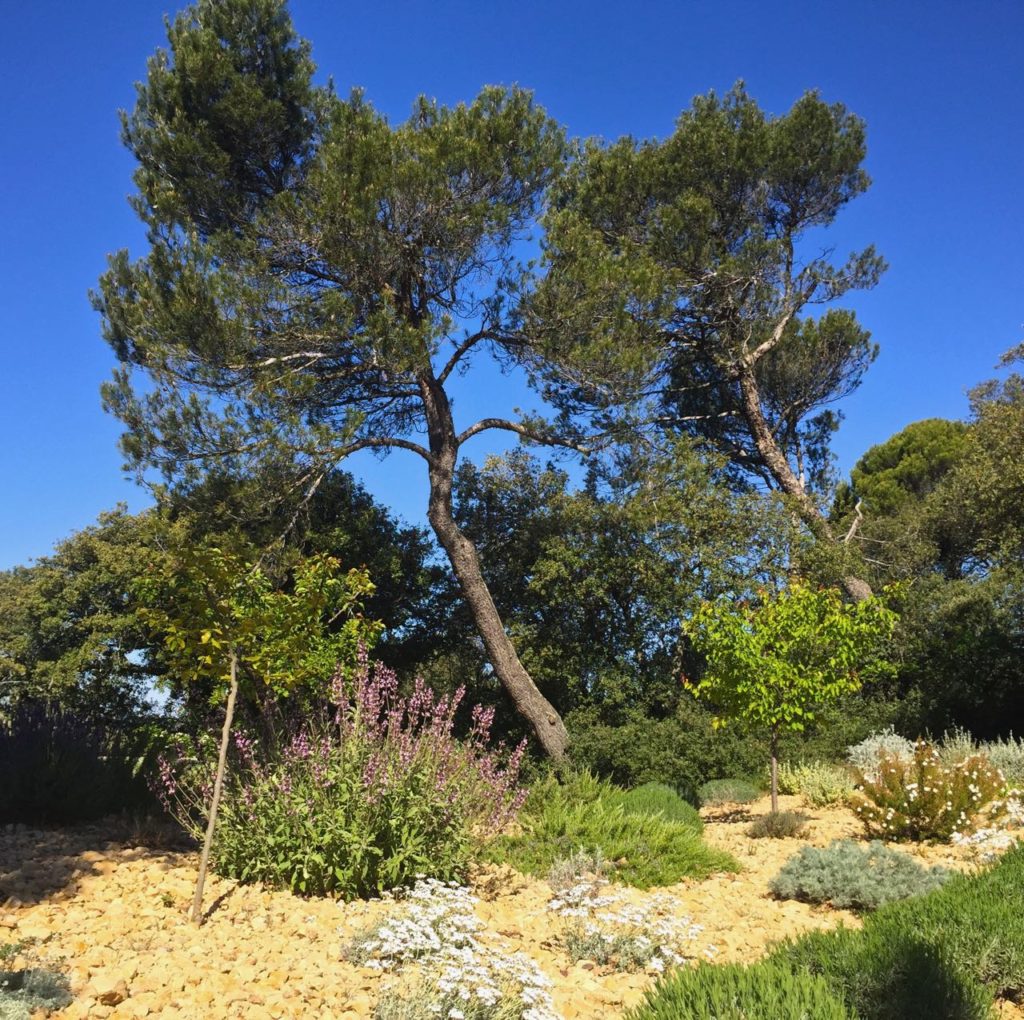 Spring 2015: landscaping of another garden patch, to create a dry garden below the pool. Also creation of a wisteria-covered pergola to shade the ping-pong table area. This 'lawn has since then received no watering whatsoever, even during the 2017 draught.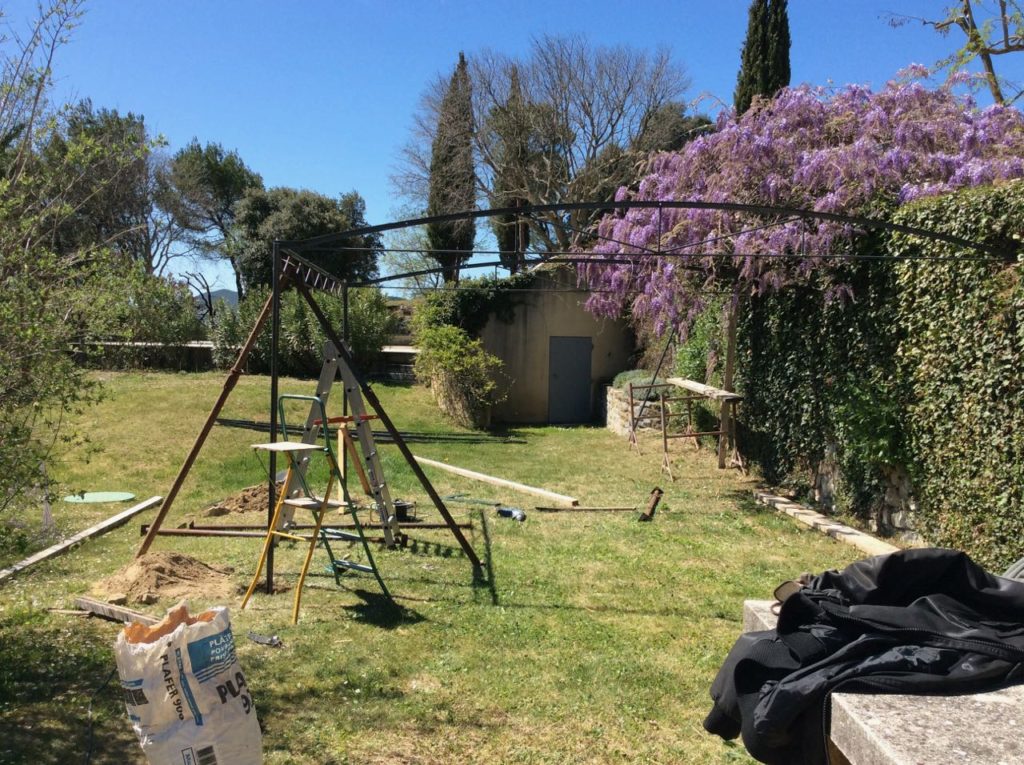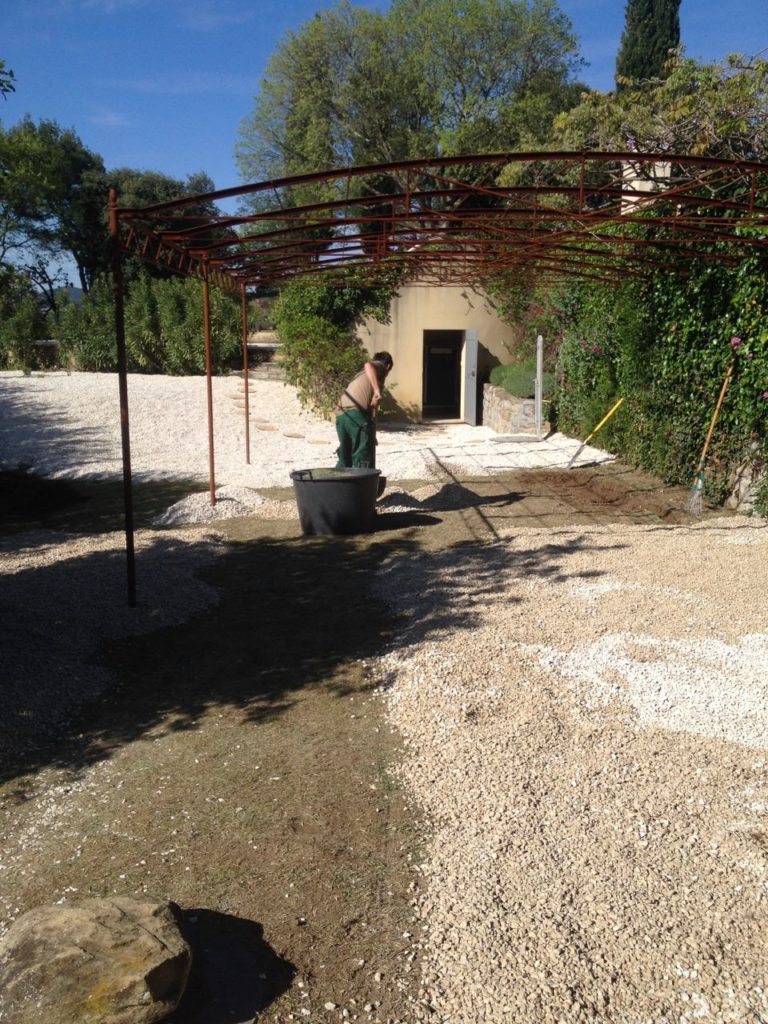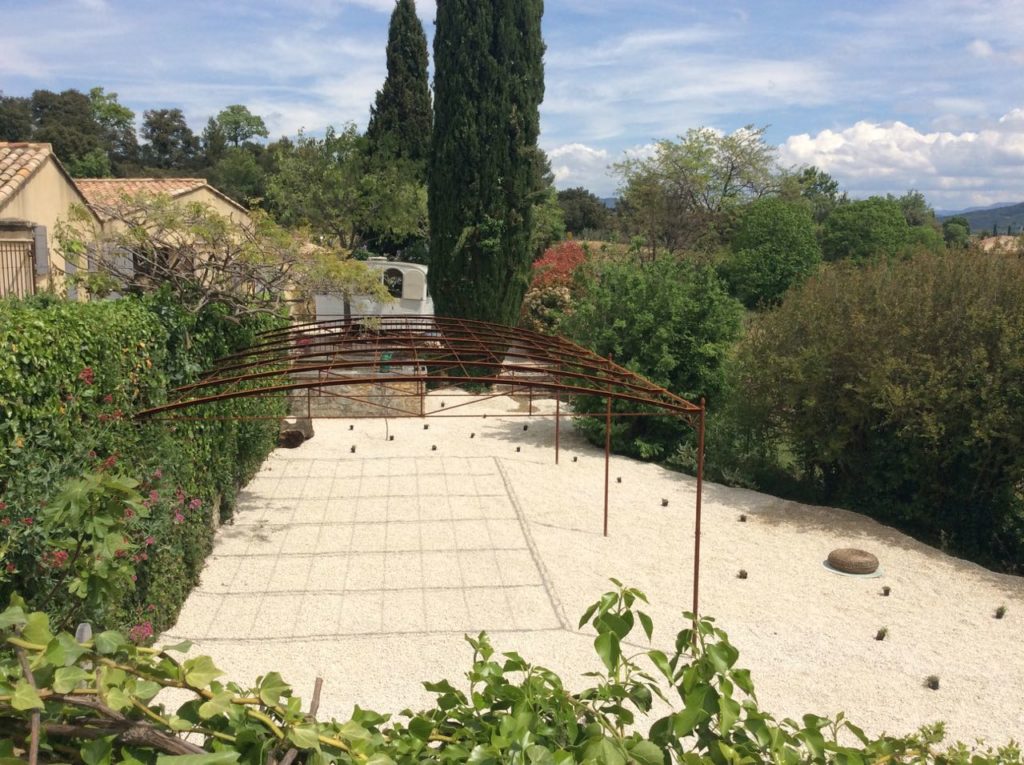 Indeed, in spring 2018, you wouldn't know that 2017 went with virtually no rain..
Before the rental season, I let the wild seeds grow up uncut to feed insectes and create green fertiliser: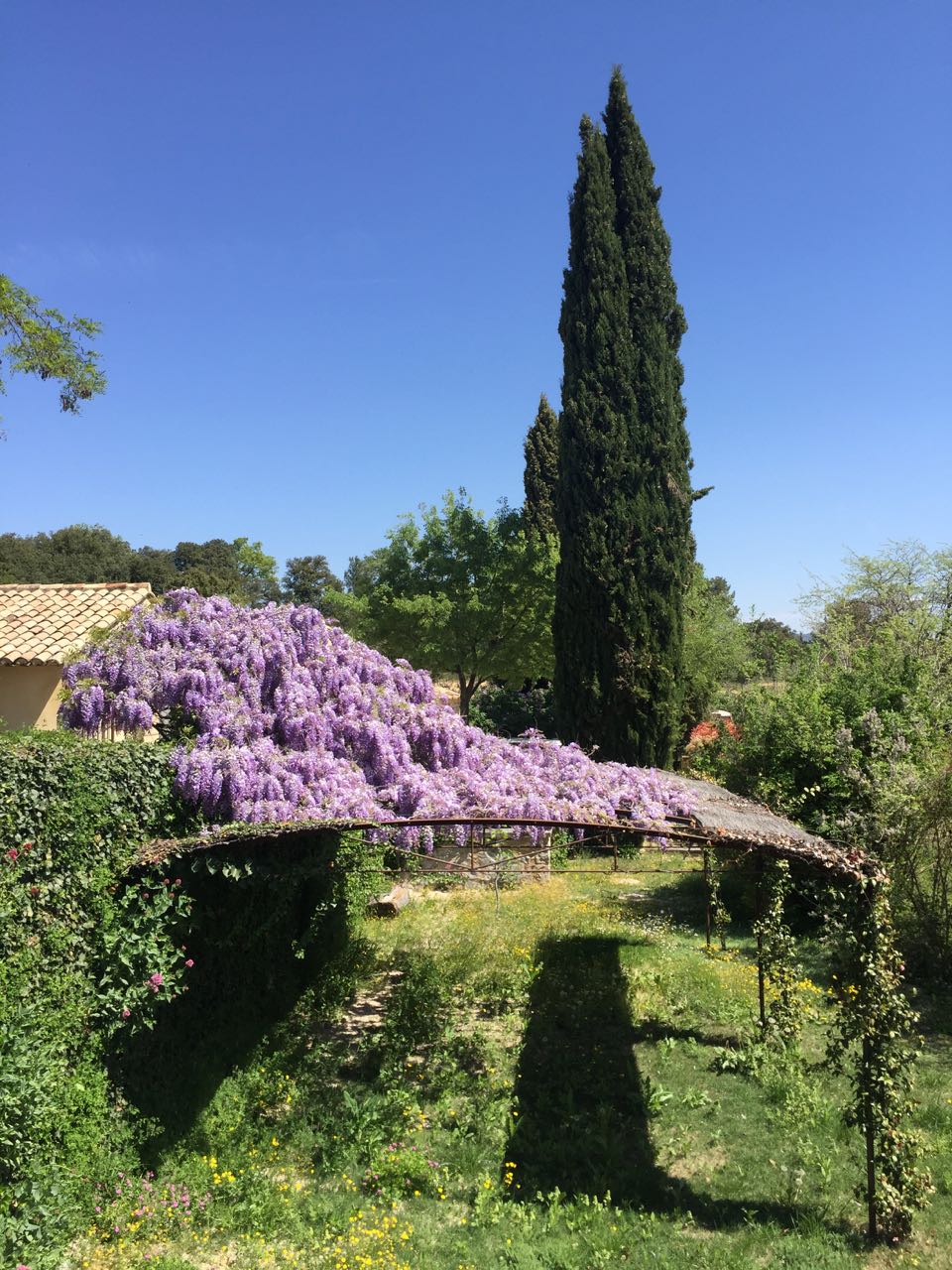 The waterless "lawn" has also te added advantage to be allow all kind of furniture to be left out without worrying about them getting wet or interfering with the watering system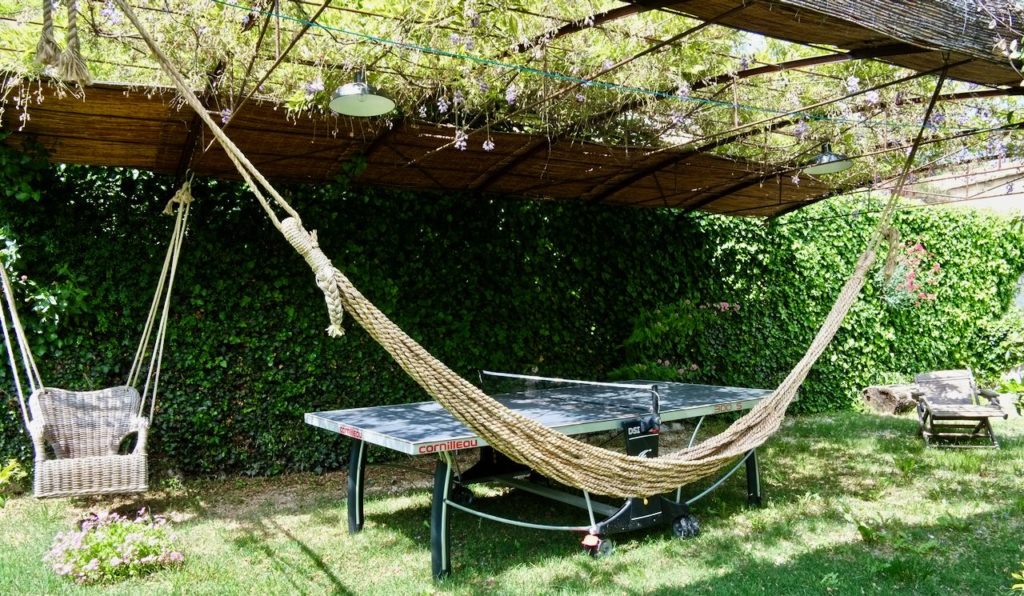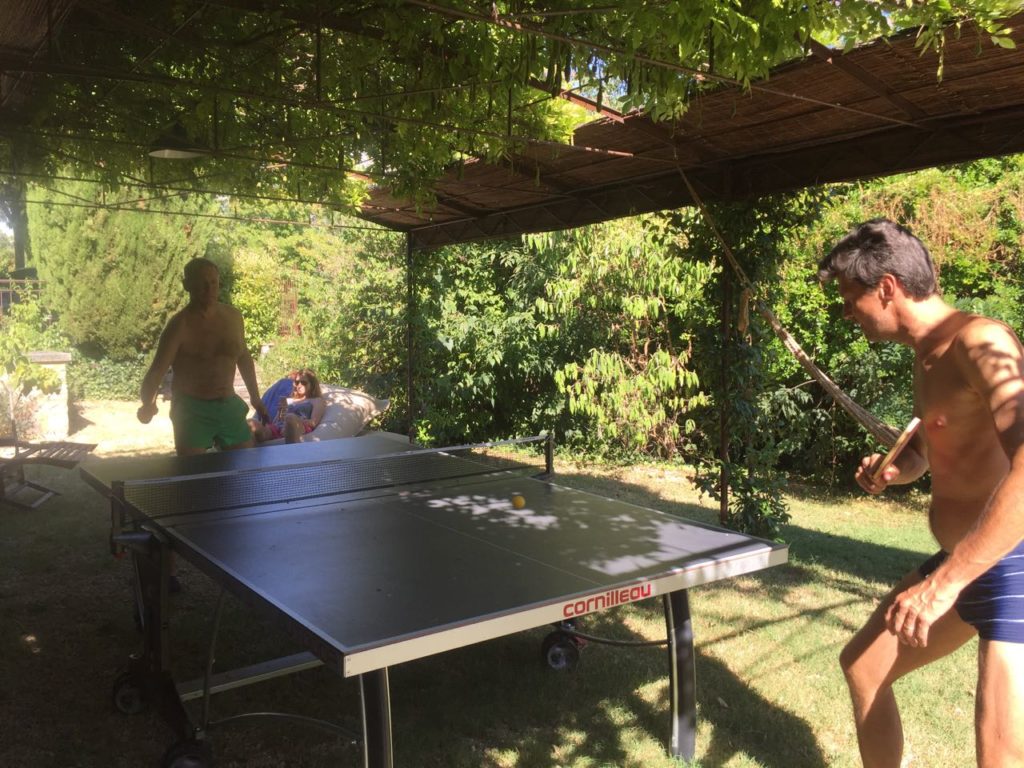 SaveSave
SaveSave
SaveSave
SaveSave