My Chinese grand father's heritage must be resurfacing…. after a trip to Hong Kong a few years ago, and tasting the addictive street food, we decided Chinese cuisine would keep a place of choice in our gastronomic pantheon..
A chance encounter with Margot Zhang, in Santiago (!), and a cooking class later, we where prepared to start doing our first home made raviolis! I think it will take a few generations to reactivate the know how for a perfectly formed piece of deliciousness as Margot does them… but in the mean time, which ever shape they take, they are still very good and come out flying out of the baskets!!!
Btw, Margot Zhang's blog is THE Chinese food bible. She has also written some very beautiful and easy to follow cook books. Check her out here: https://recetteschinoises.blogspot.com
Bite size raviolis are delicious and quite fun to do as long as there are some volunteers in the kitchen as it does take a while to get through the numbers..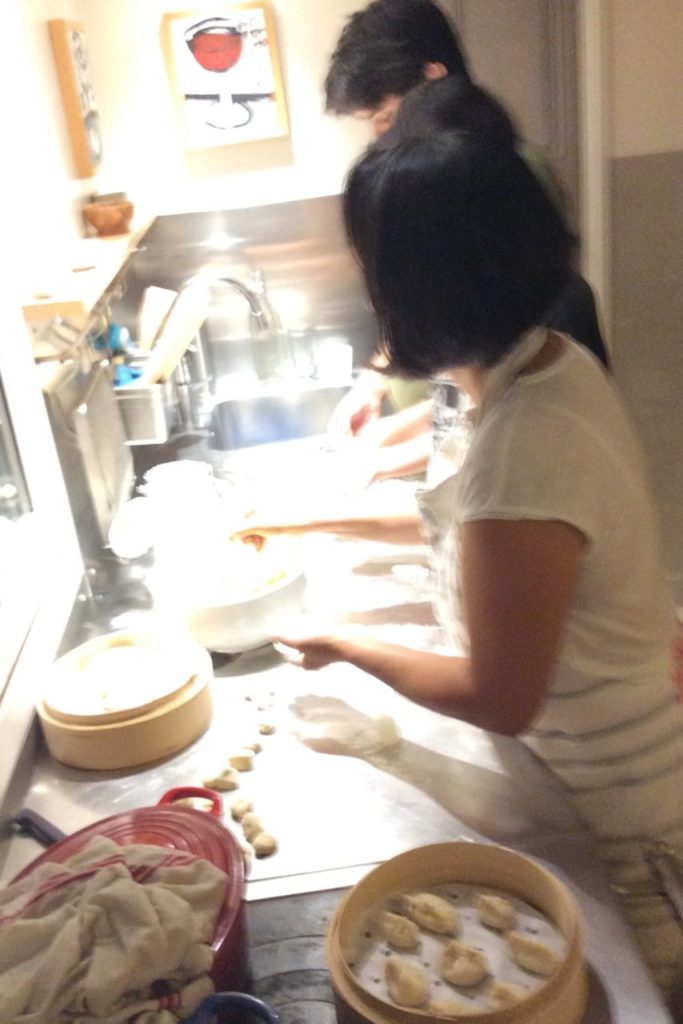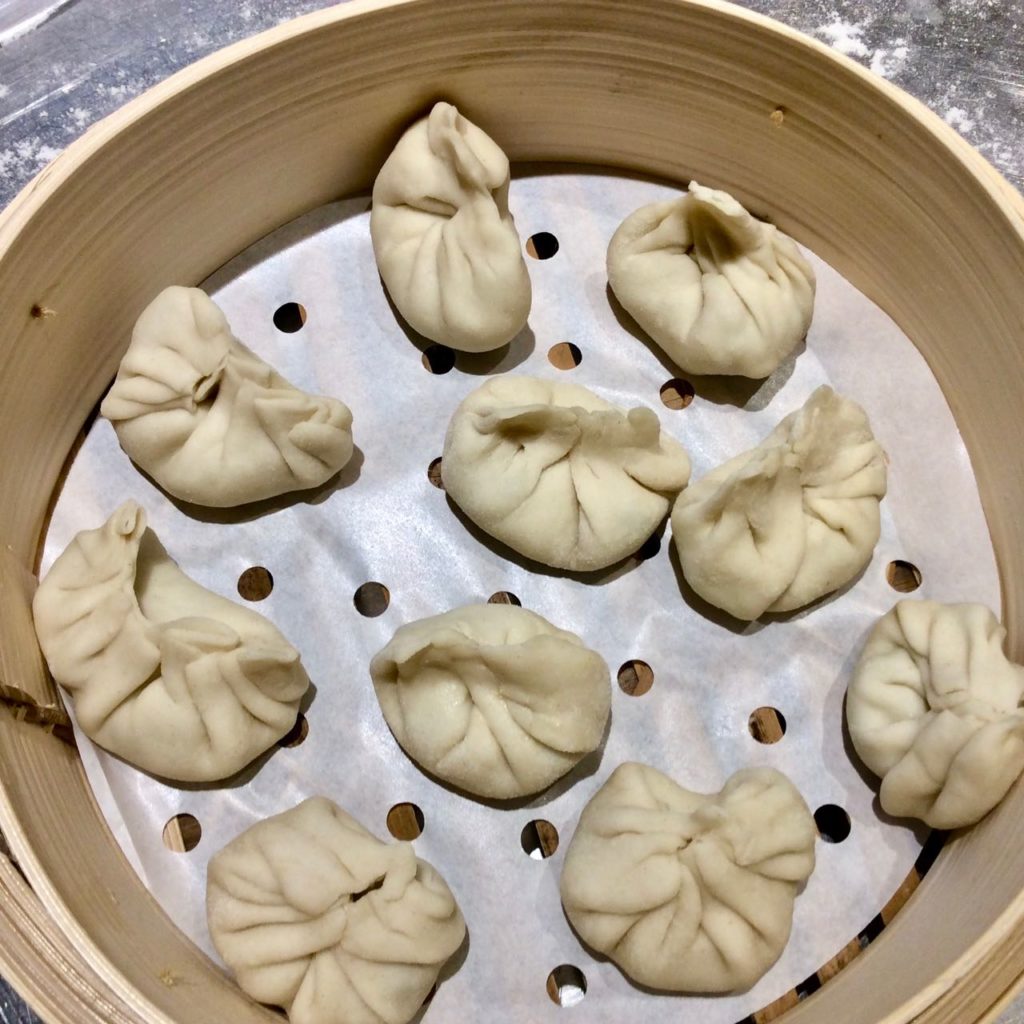 Everyone's favourite is caramelised porc Baos, quite a few of our friends have actually started making them too after trying them at our place!
Baos are a meal in itself, you are, I guess, only supposed to eat one or two… I am afraid we go through quite a bit more than that…