Chef Sylvain Robert, from the restaurant L'Aromat and his head waiter Damien came to La Baye des Anges for a blissful evening!
Starting with the aperitif by the pool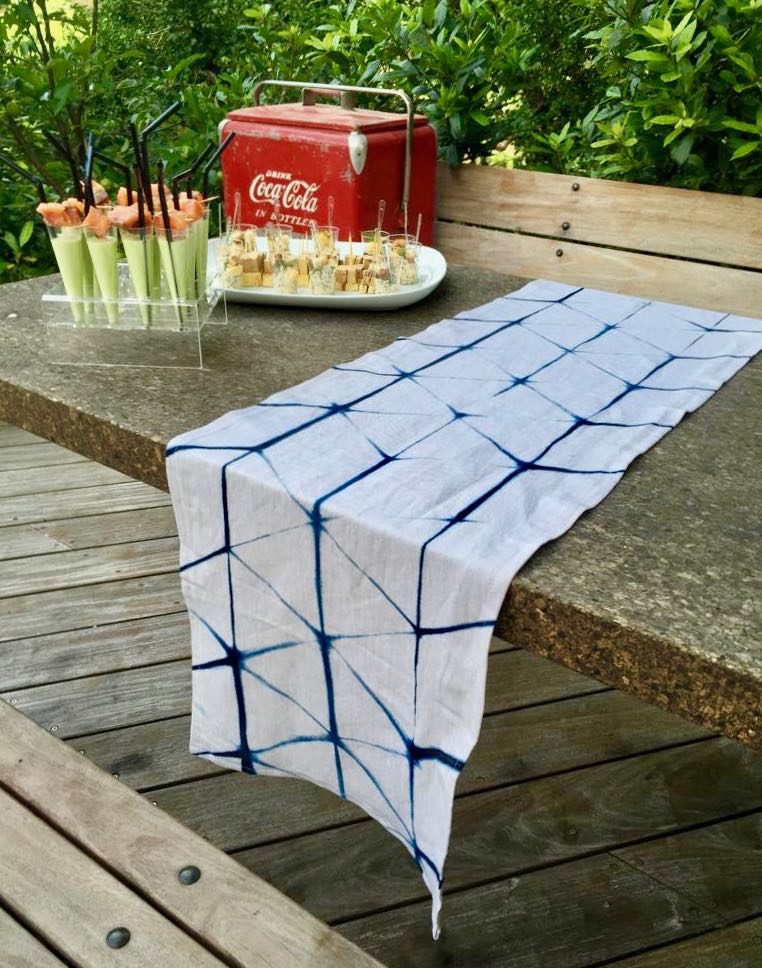 We are given a master class in Champaign sabering, by Luc Trottier, the Bear Foot Bistro sommelier who is visiting us and nearby Chateau La Nerthe winery. The view over the surrounding vineyards and Mont Ventoux are very appropriate setting 😉
Meanwhile Sylvain roams the kitchen garden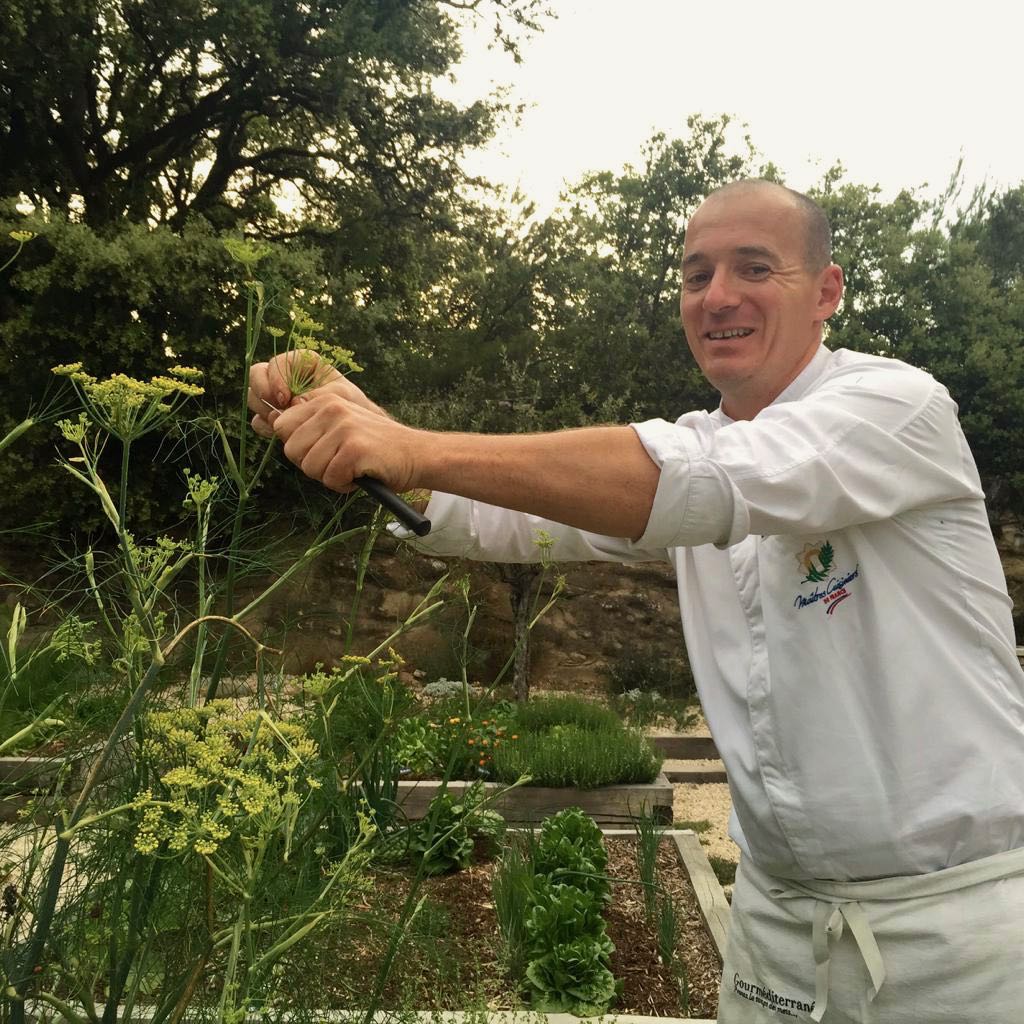 At night fall, light go soft..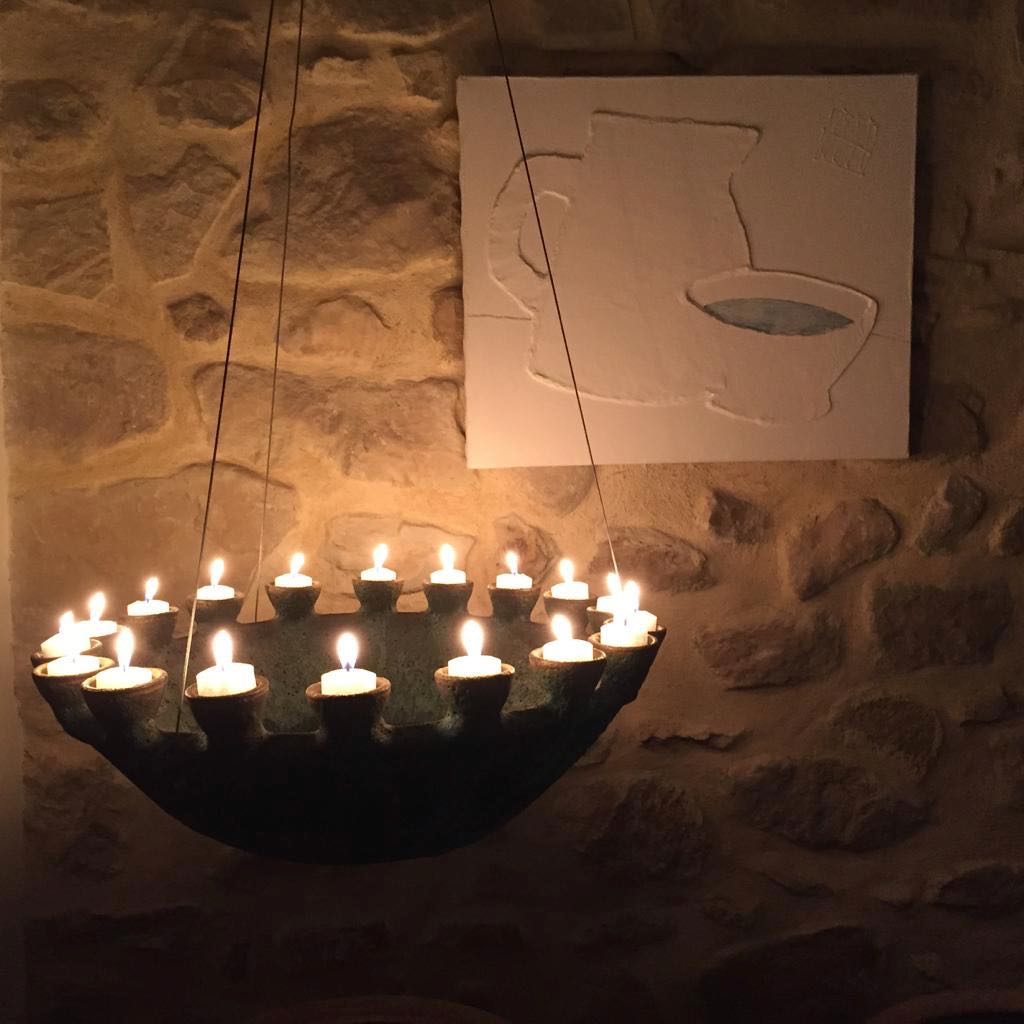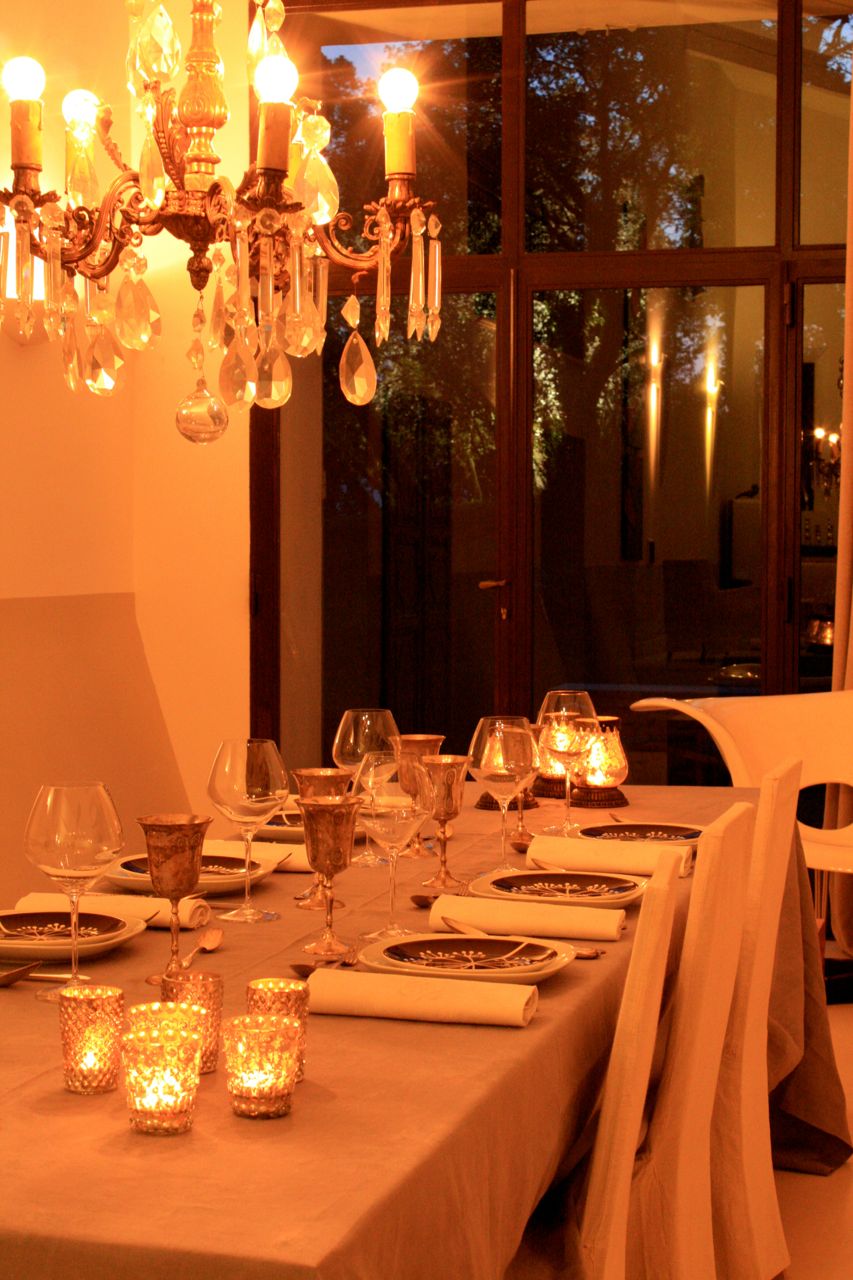 Meanwhile in the kitchen…
Tentacule de poulpe fumé à l'anis étoilé, vierge de légumes verts, cheese cake, petit pois à l'encre de seiche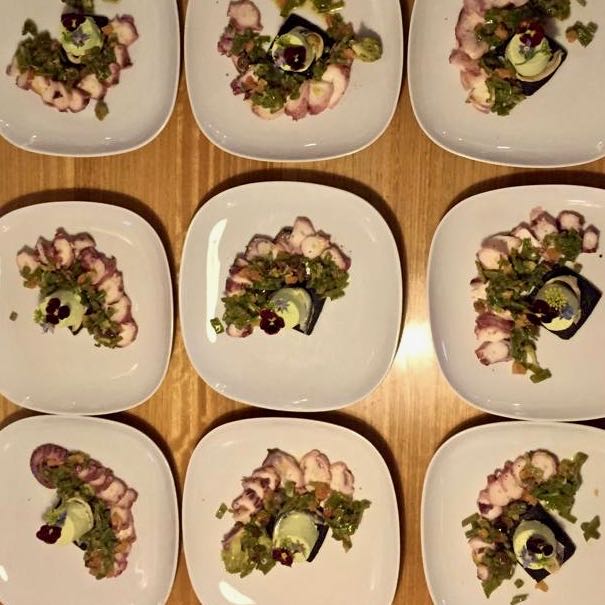 Pêche du jour en feuille de riz aux olives et marjolaine, grosse lamelle d'aubergine au vinaigre balsamique, purée de fenouil et condiments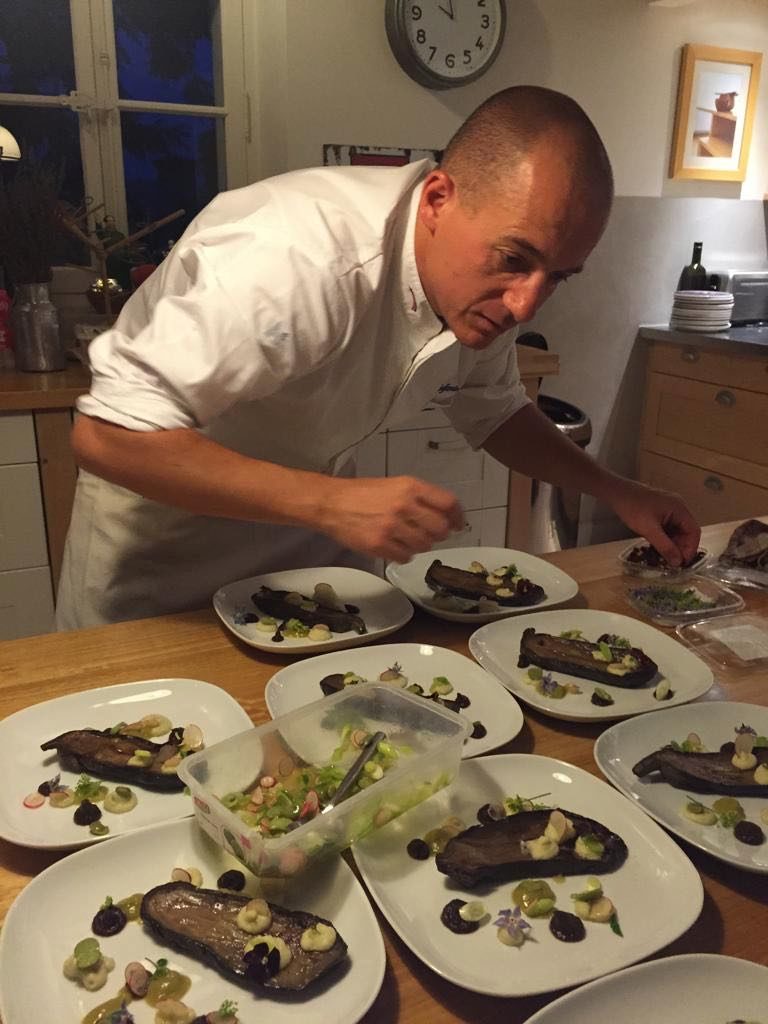 Dans l'esprit d'une tarte au citron meringuée, condiment kalamensi, fraises de pays et combava râpé, sorbet hibiscus et rhubarbe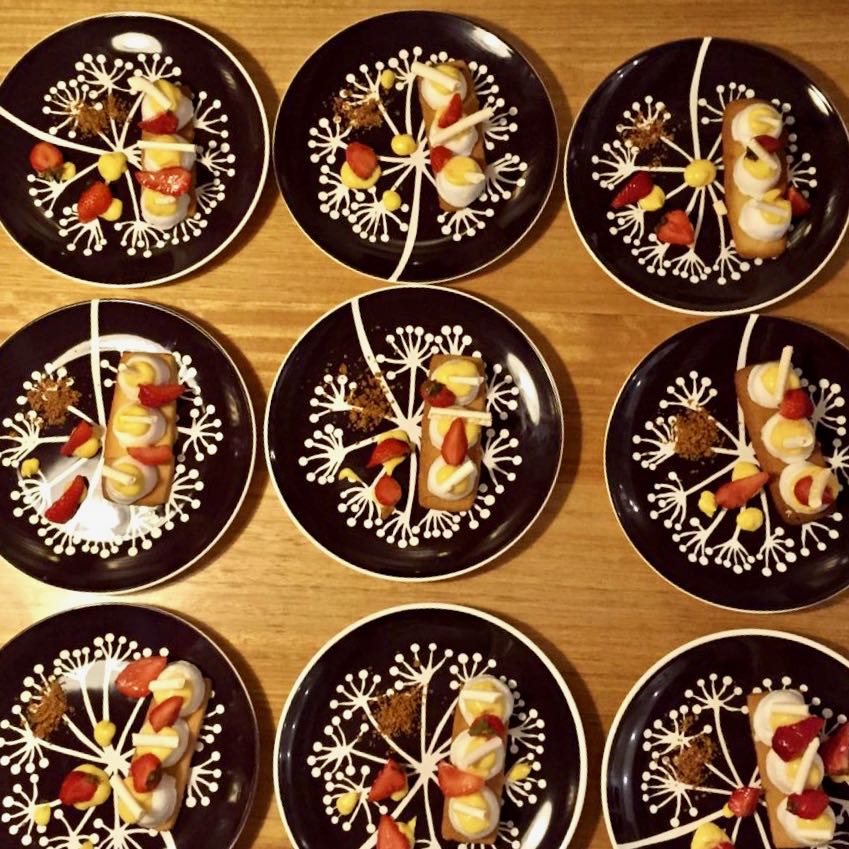 Thank you chef!