You can't miss this beautiful construction, as it's imposing romanesque architecture grace the town's entrance.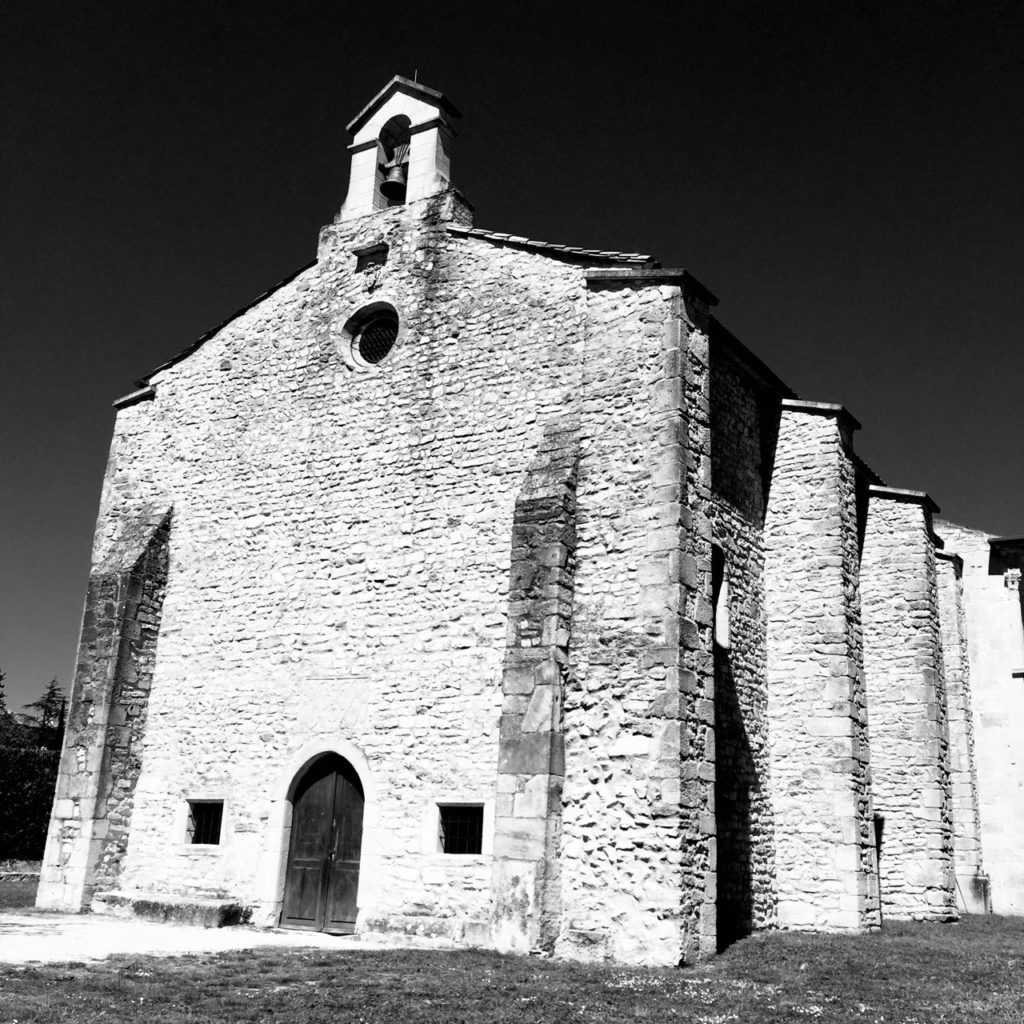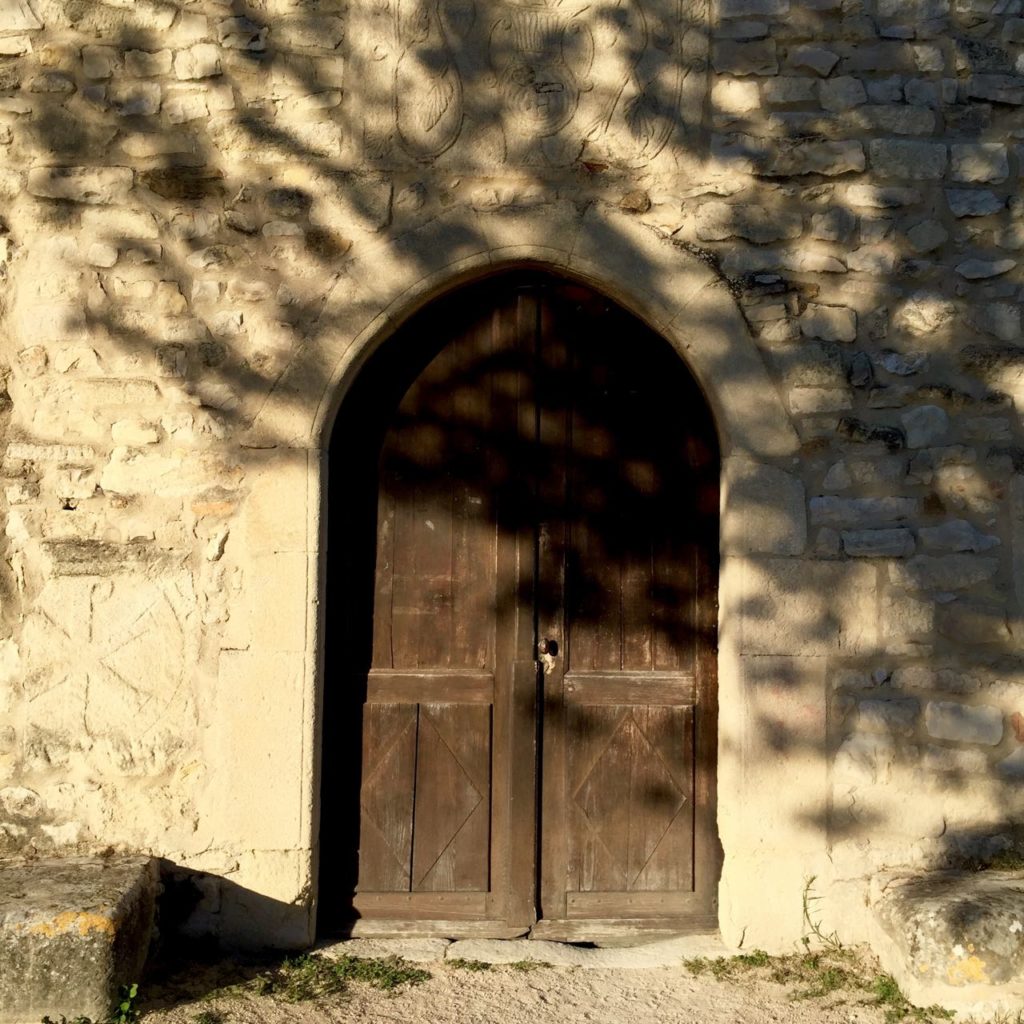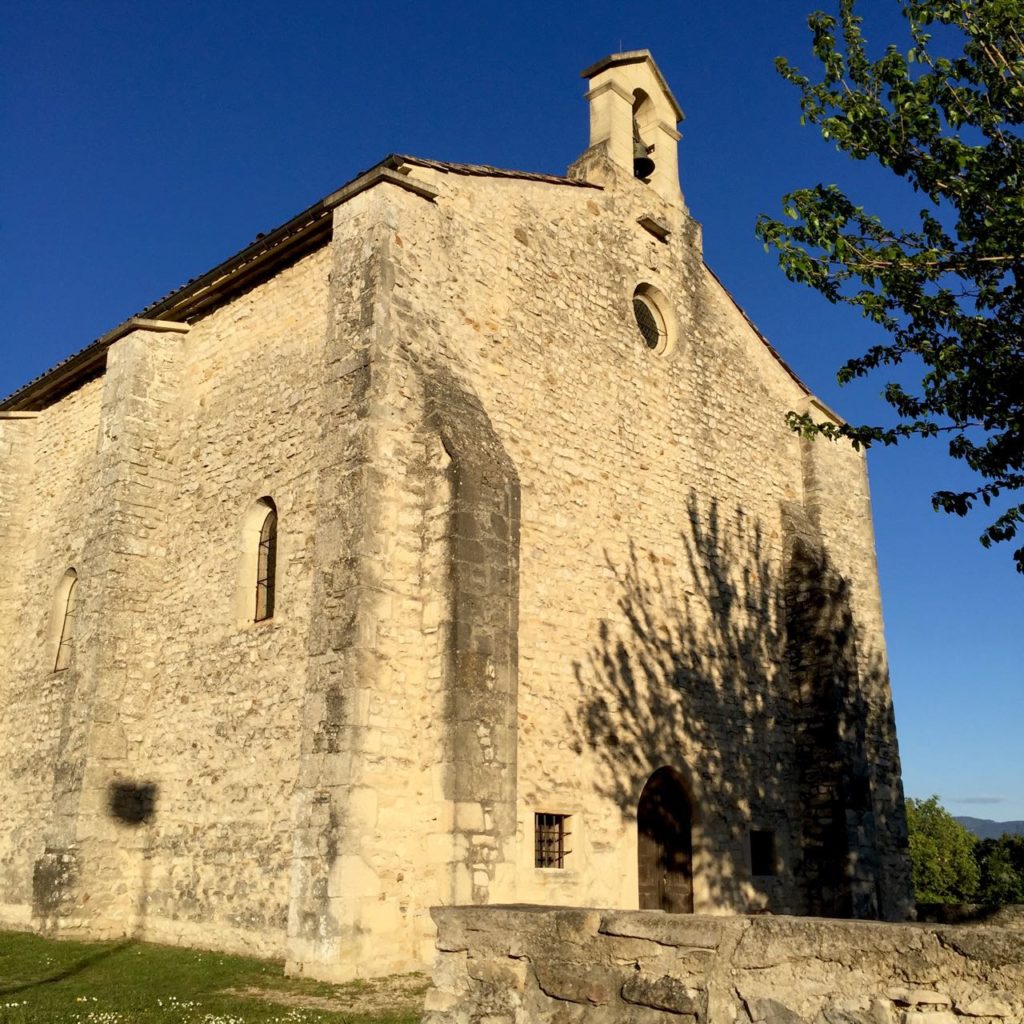 The Chapel was built in the XIIIe century, the nave and facade were restored in the XVIIe century, but the remarquable apse dates back to the XIIIe c. and offers an unusual triangular shape on the outside. The classical code of antiquity are gracefully reemployed with a freeze of tiles recycled from roman times and a classic cornice. A lesson in recycling materials…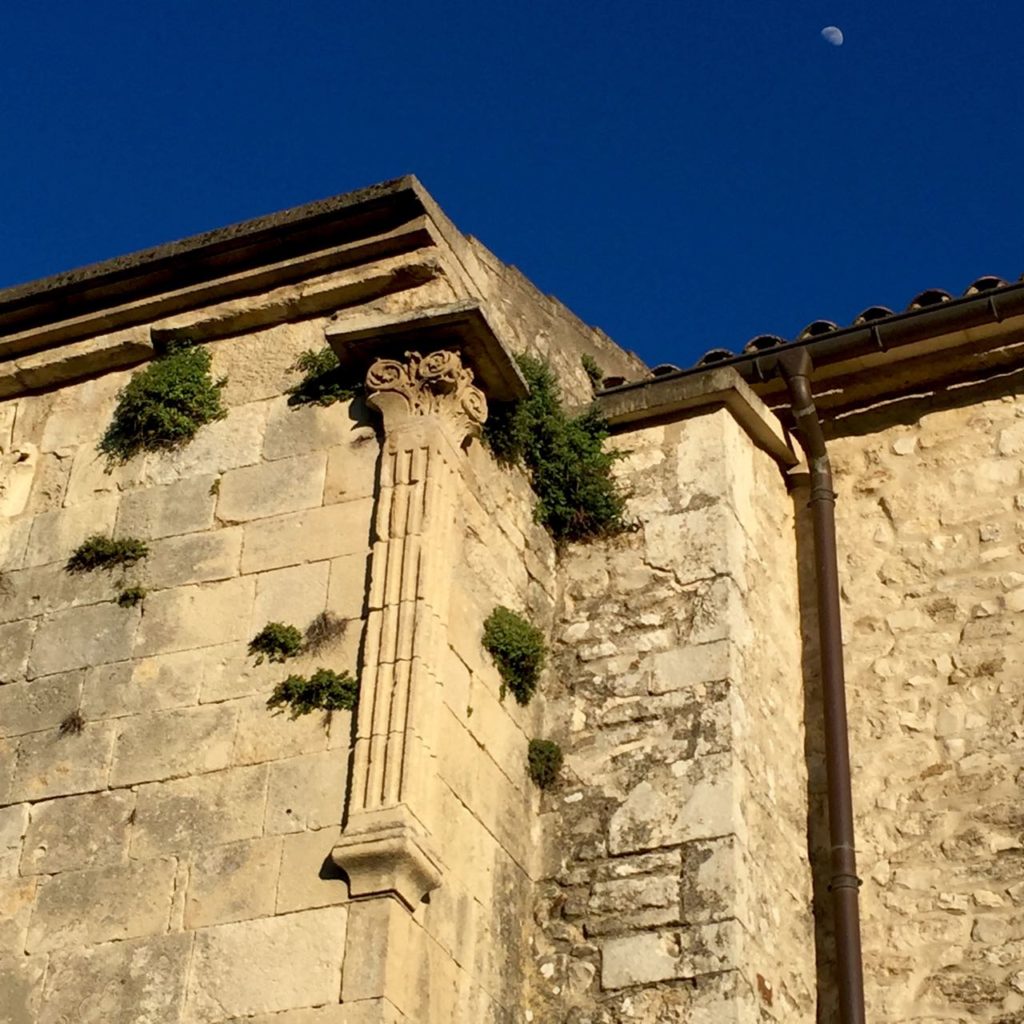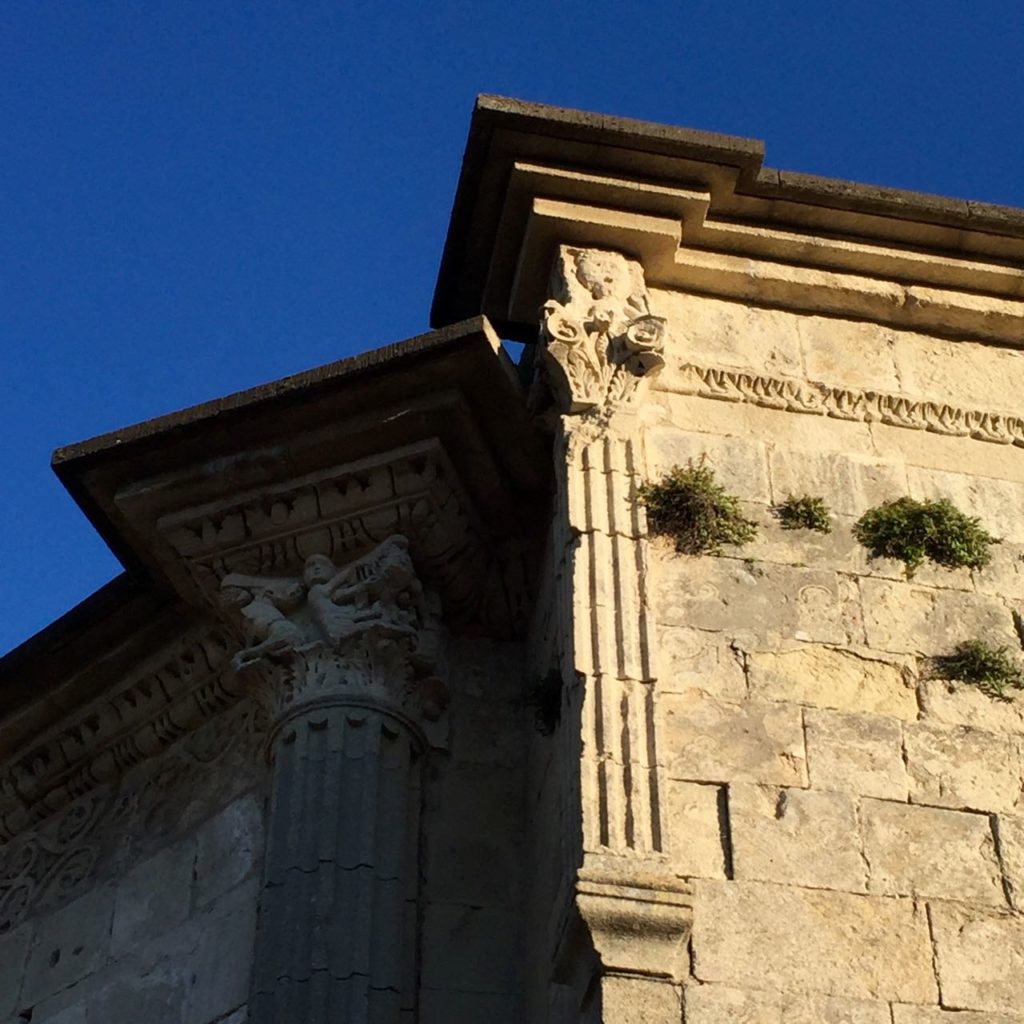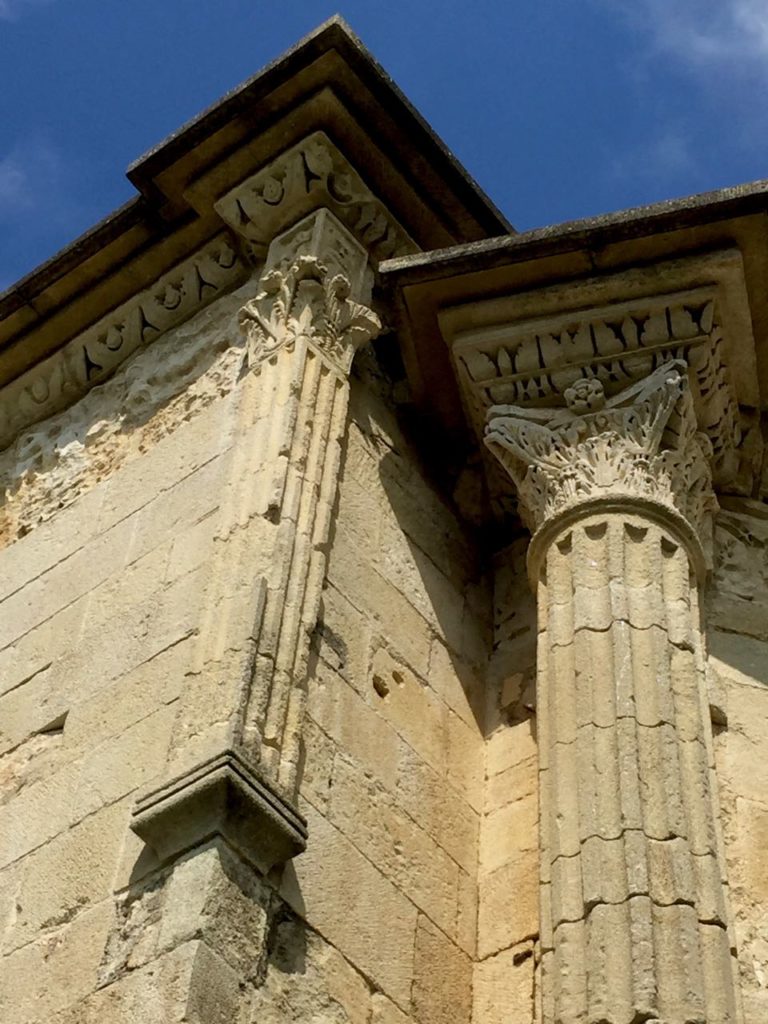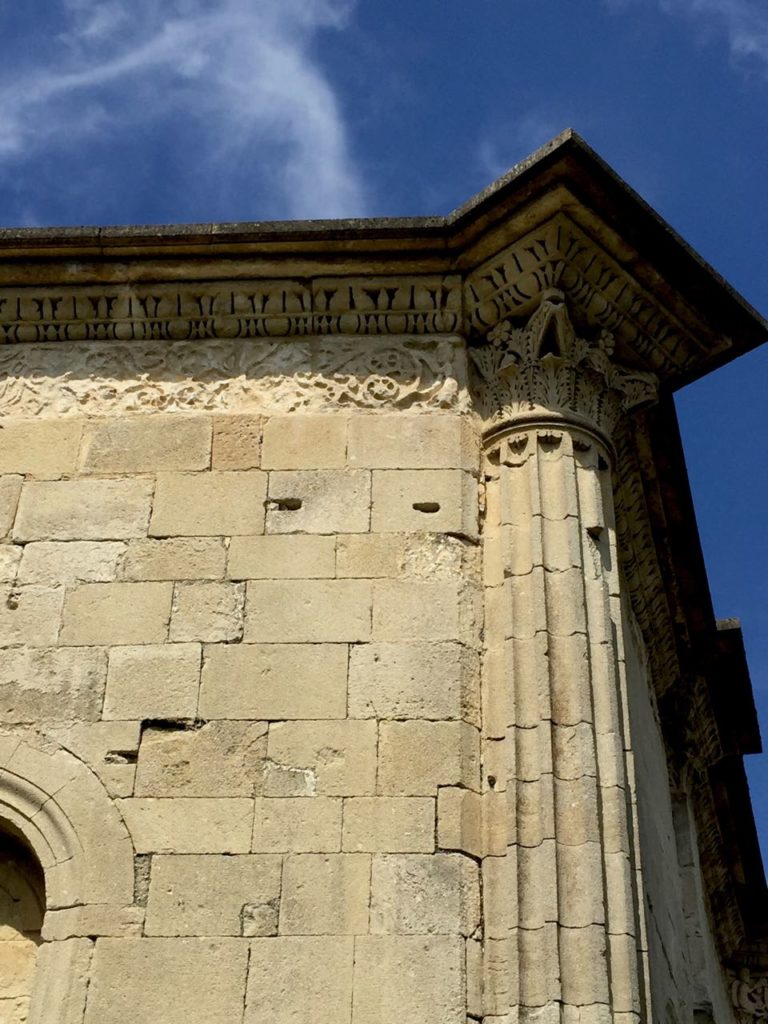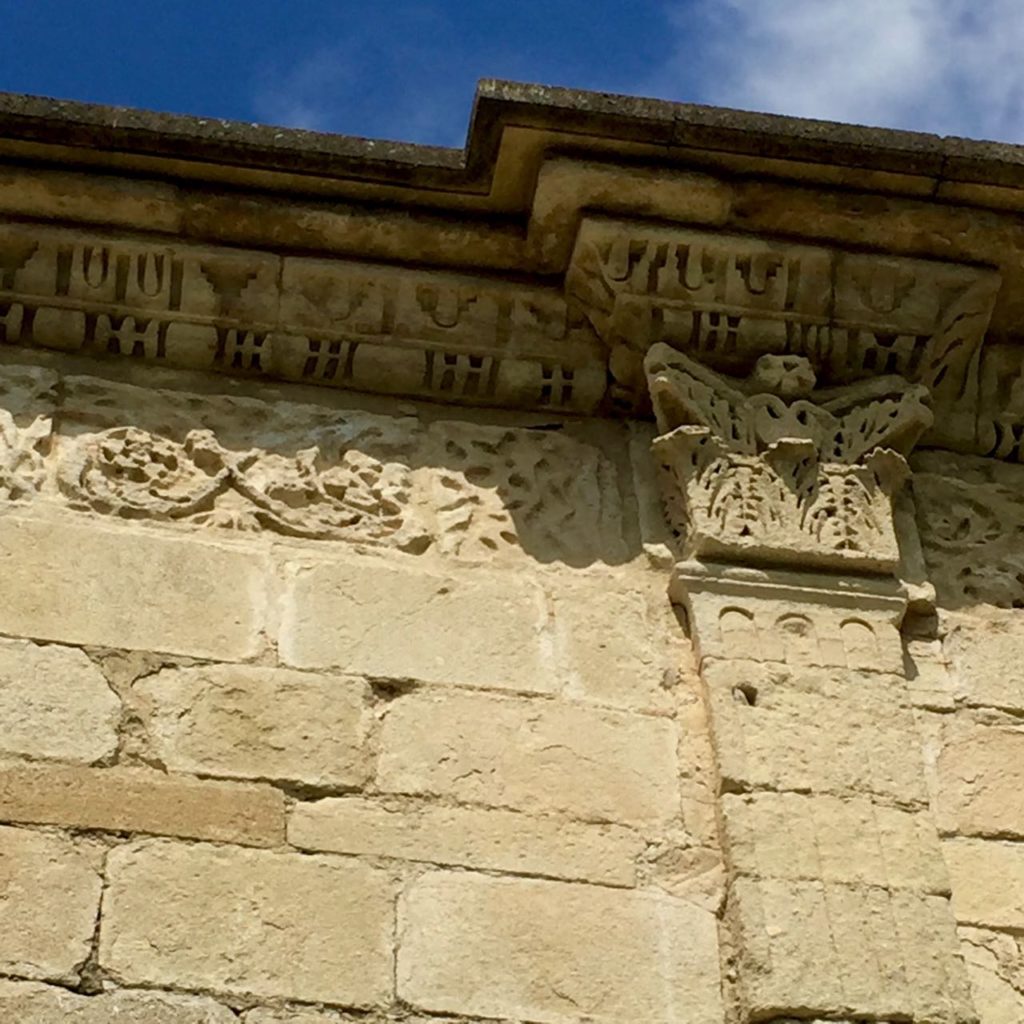 In the XVIIe c. the bishop Jean Marie de Suares restored the facade and placed his coats of armes above the door. The religious symbols of the chalice and the grape vine later inspired the arms of the town.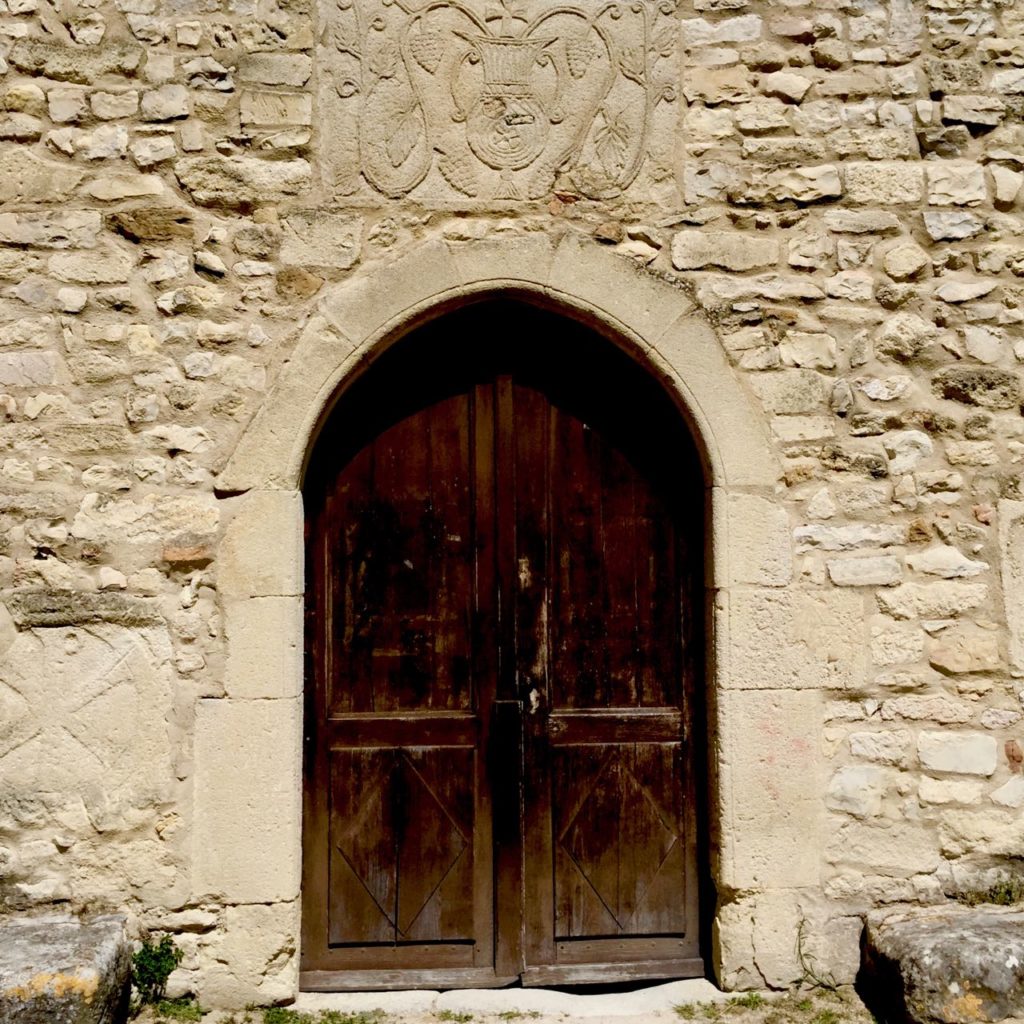 The building is unfortunately closed to the public but opens for concerts during the summer, it's a matter of keeping an ear open for those!
Some views of the church during the Patrimonial week-end, usually late September, this year September 21-22.