Avignon is mostly known by it's half built bridge, giving birth to eponymous rhyme, and it's medieval palace, built in several stage by the different Popes who reigned here during the XIVth century. Visiting the palace is fascinating if you have the slightest interest in old stones and architecture.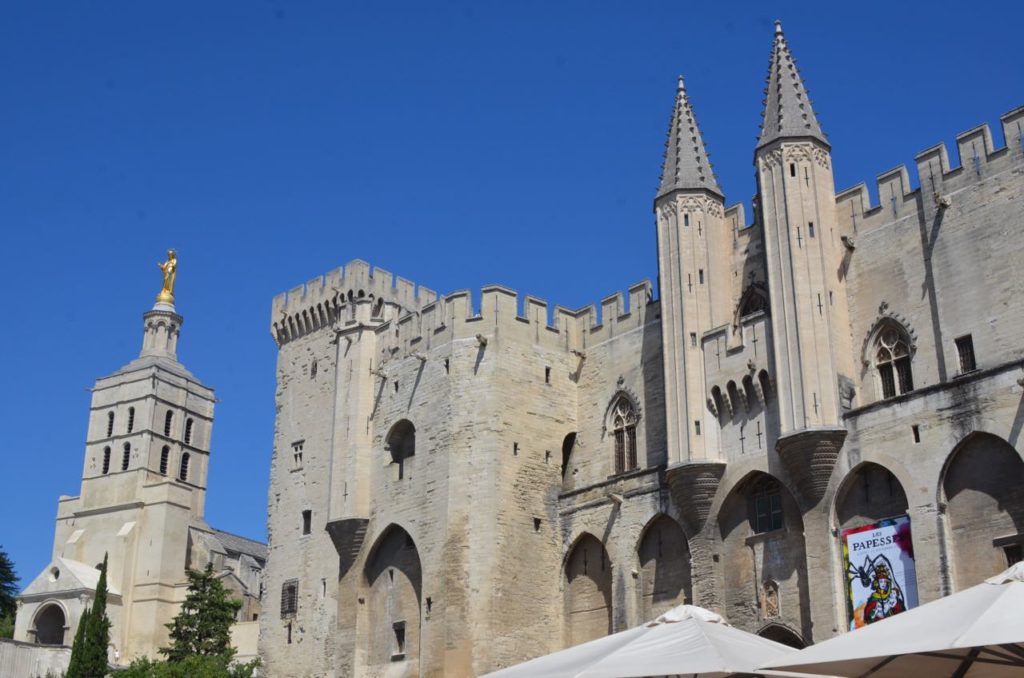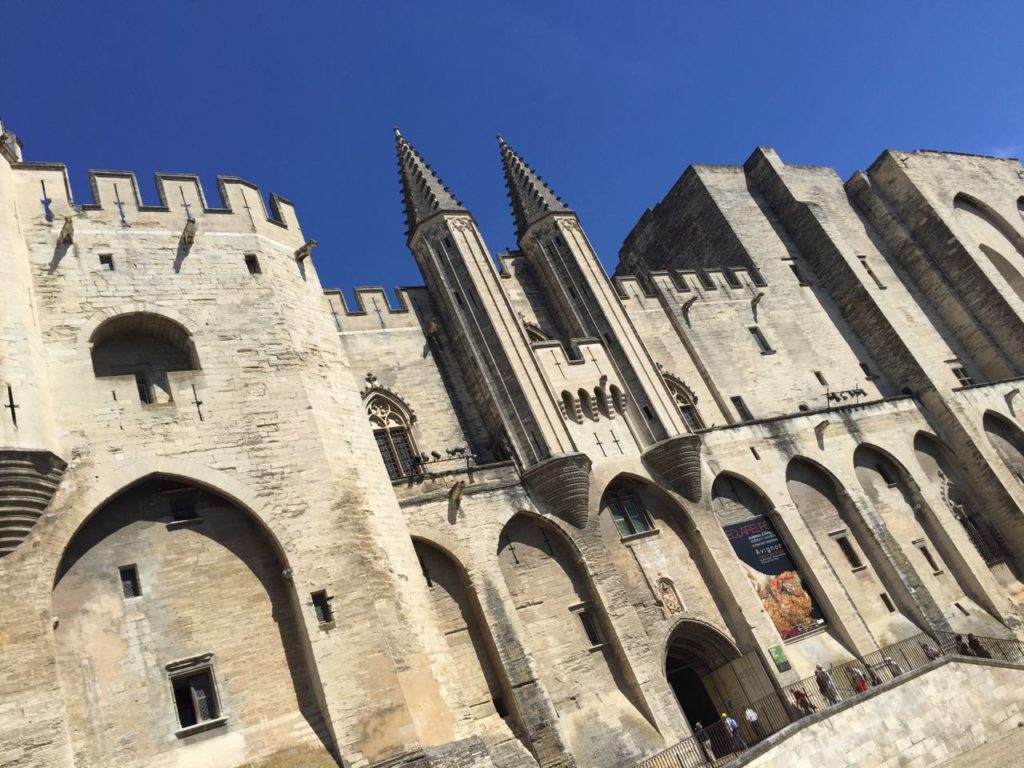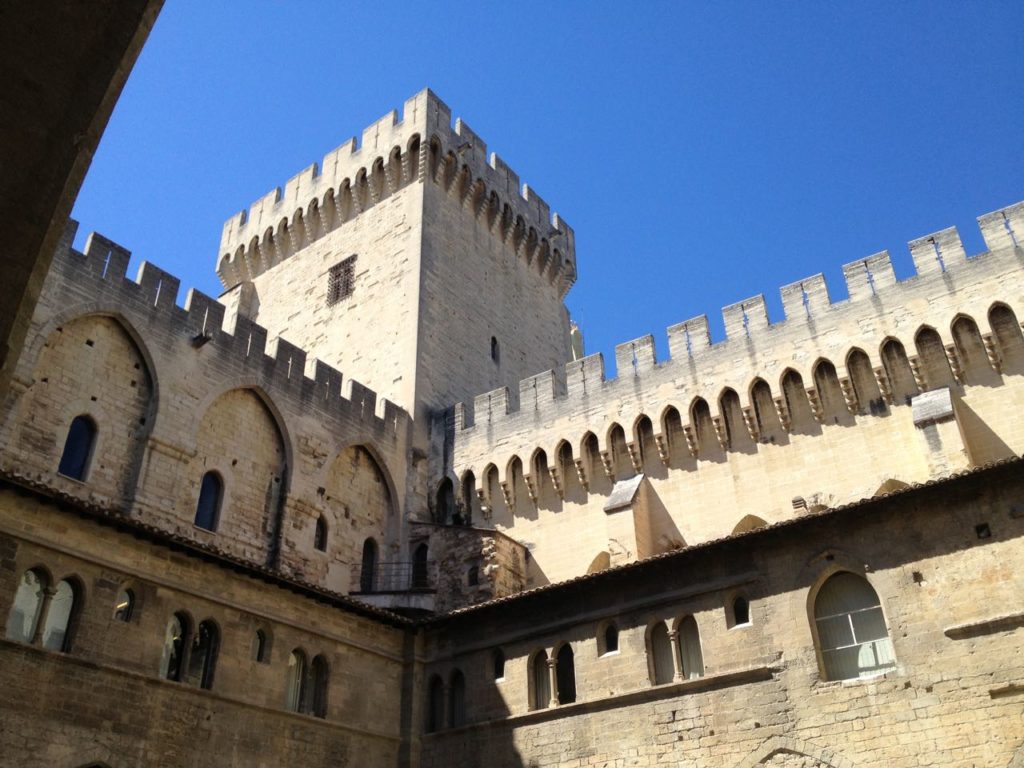 Several models show the different phases of construction/destruction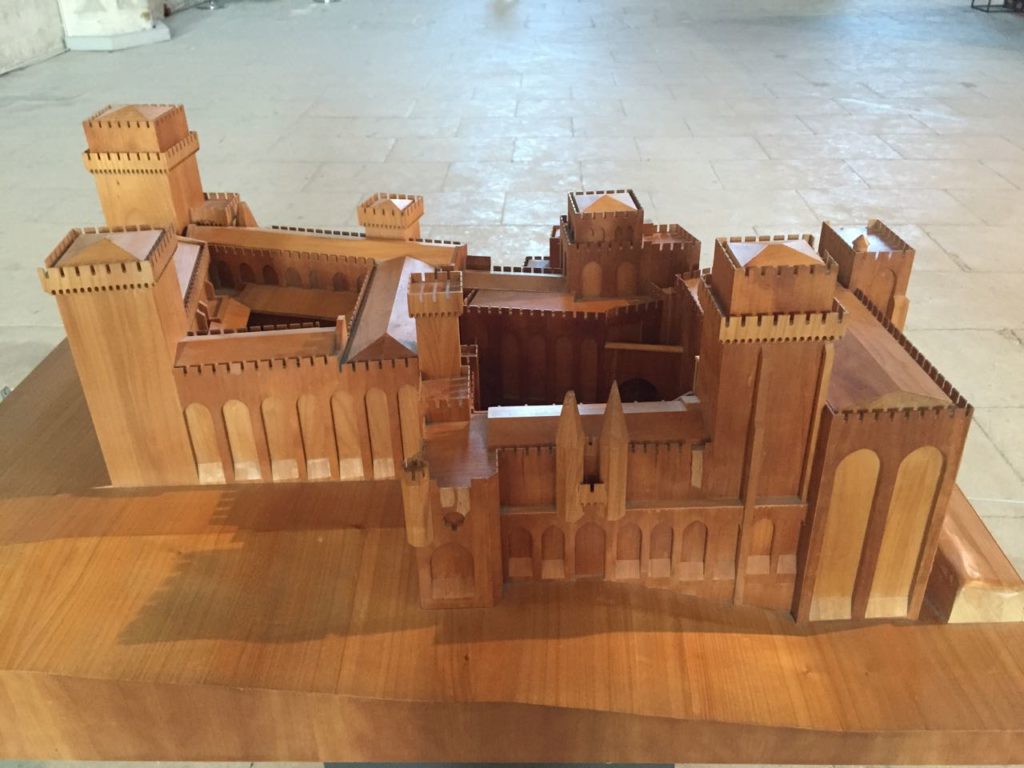 Watch for the funny figures sculpted on arch supports: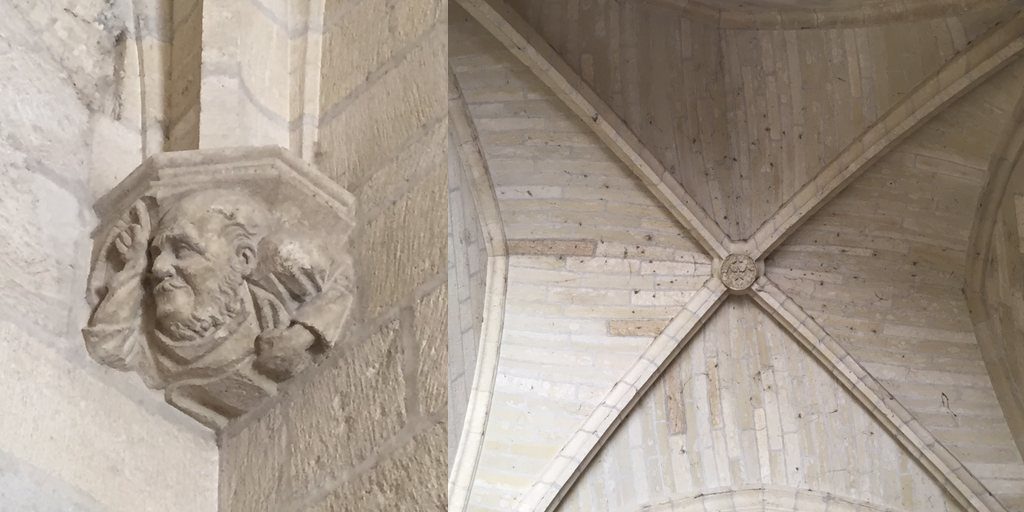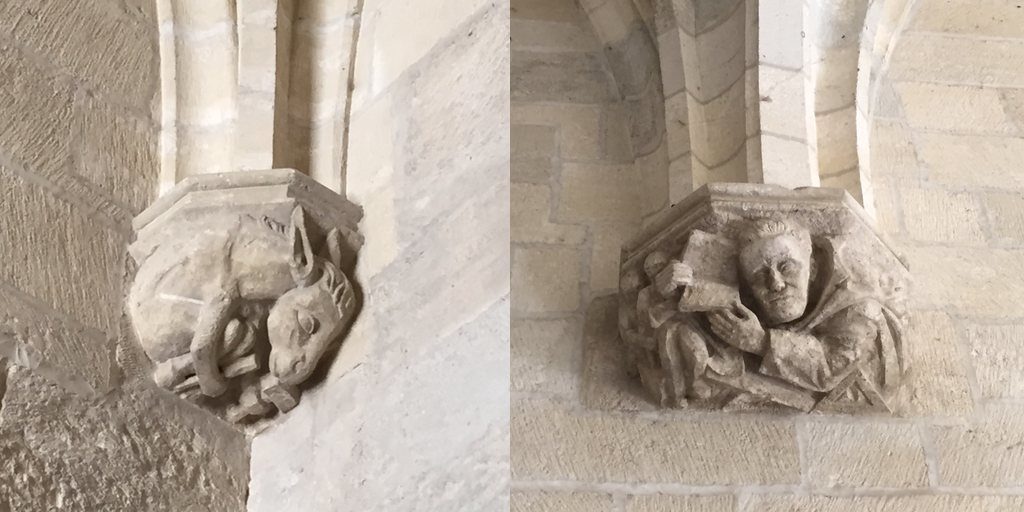 And also the (unfortunately) few frescoes left in the palace, greatly damaged after the revolution: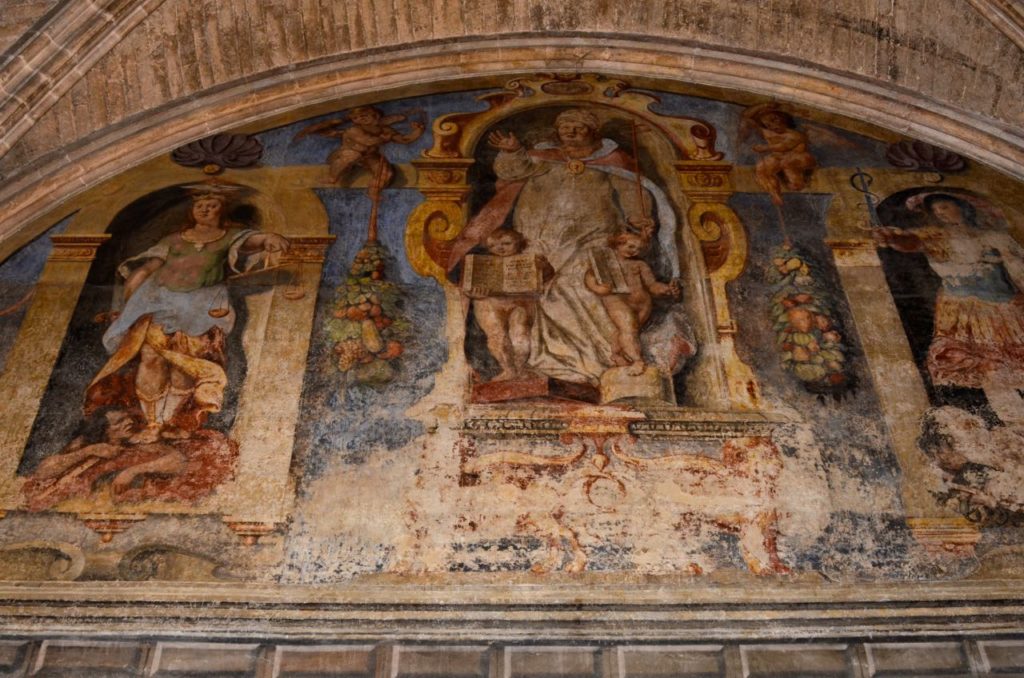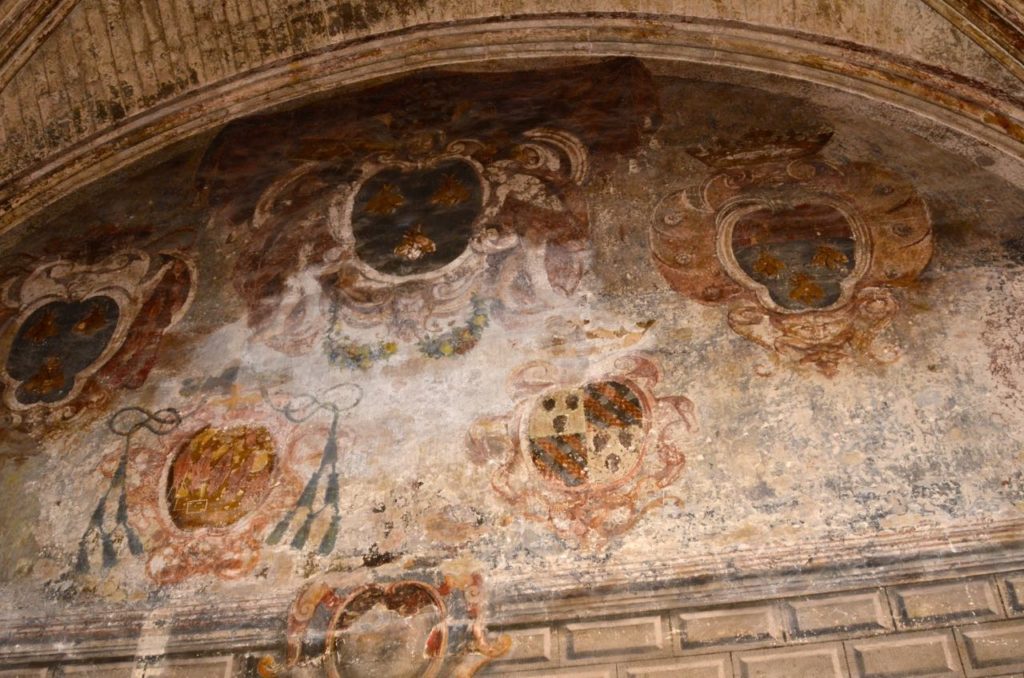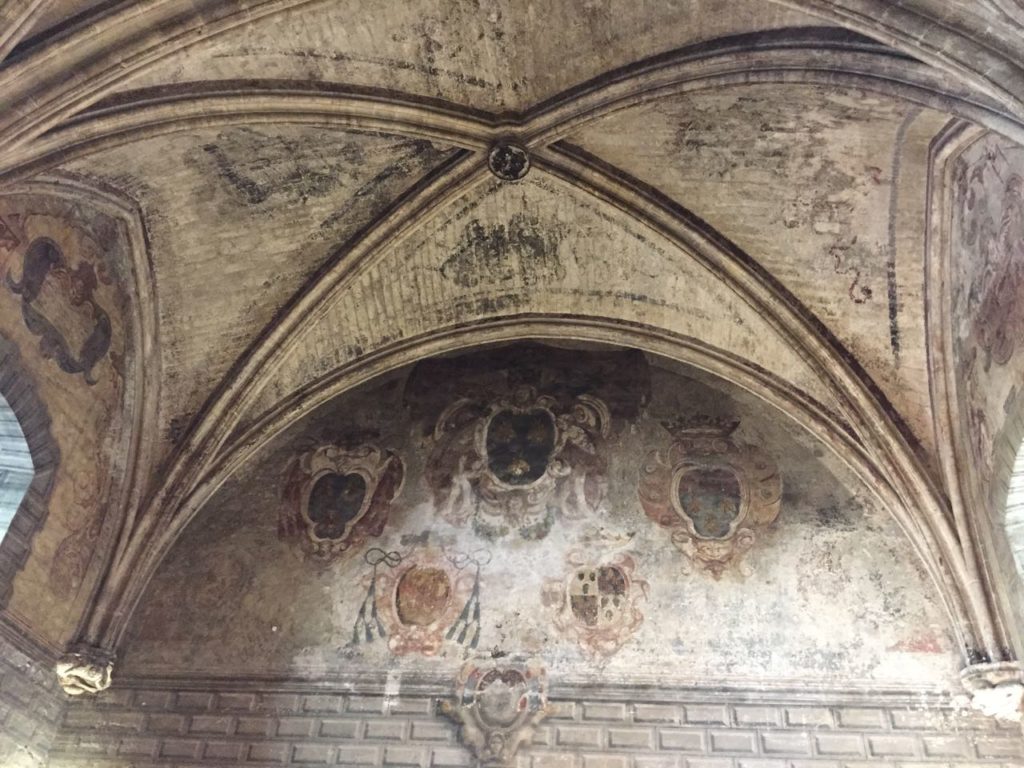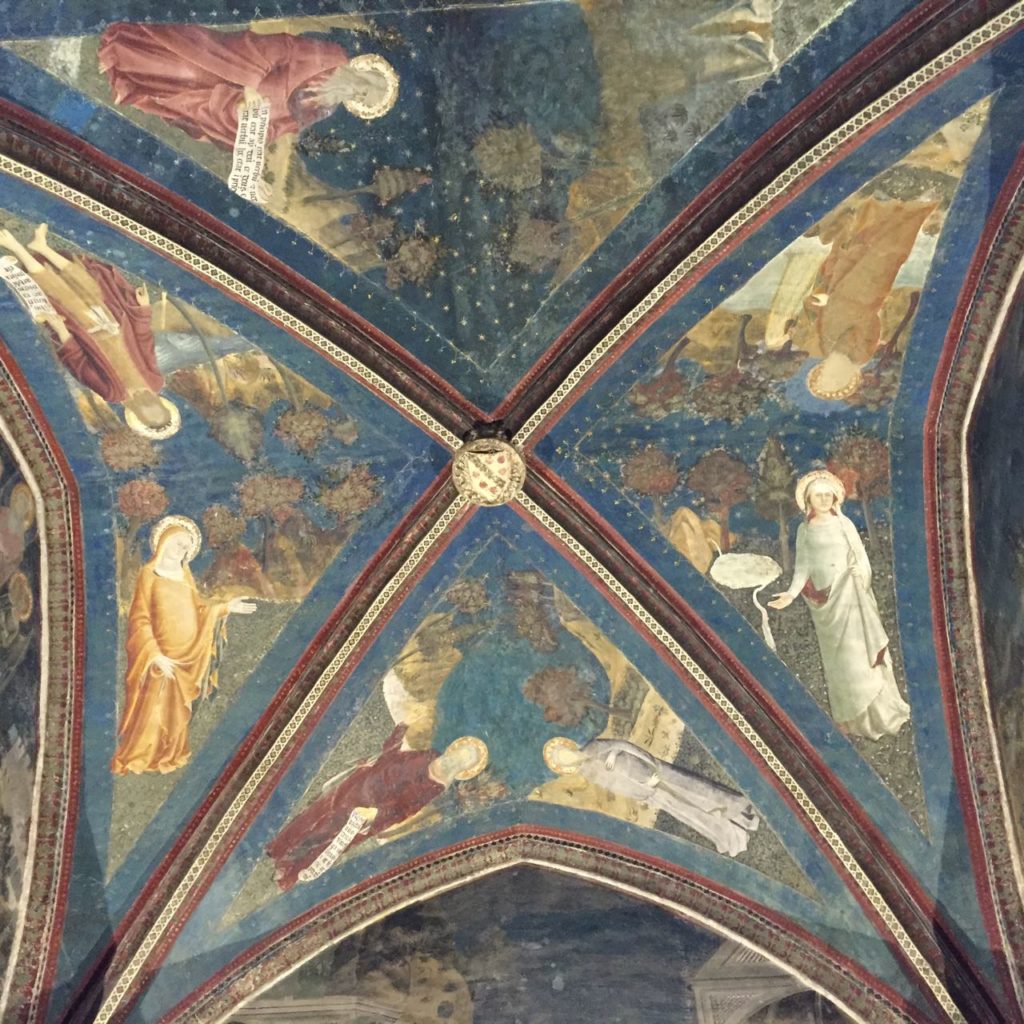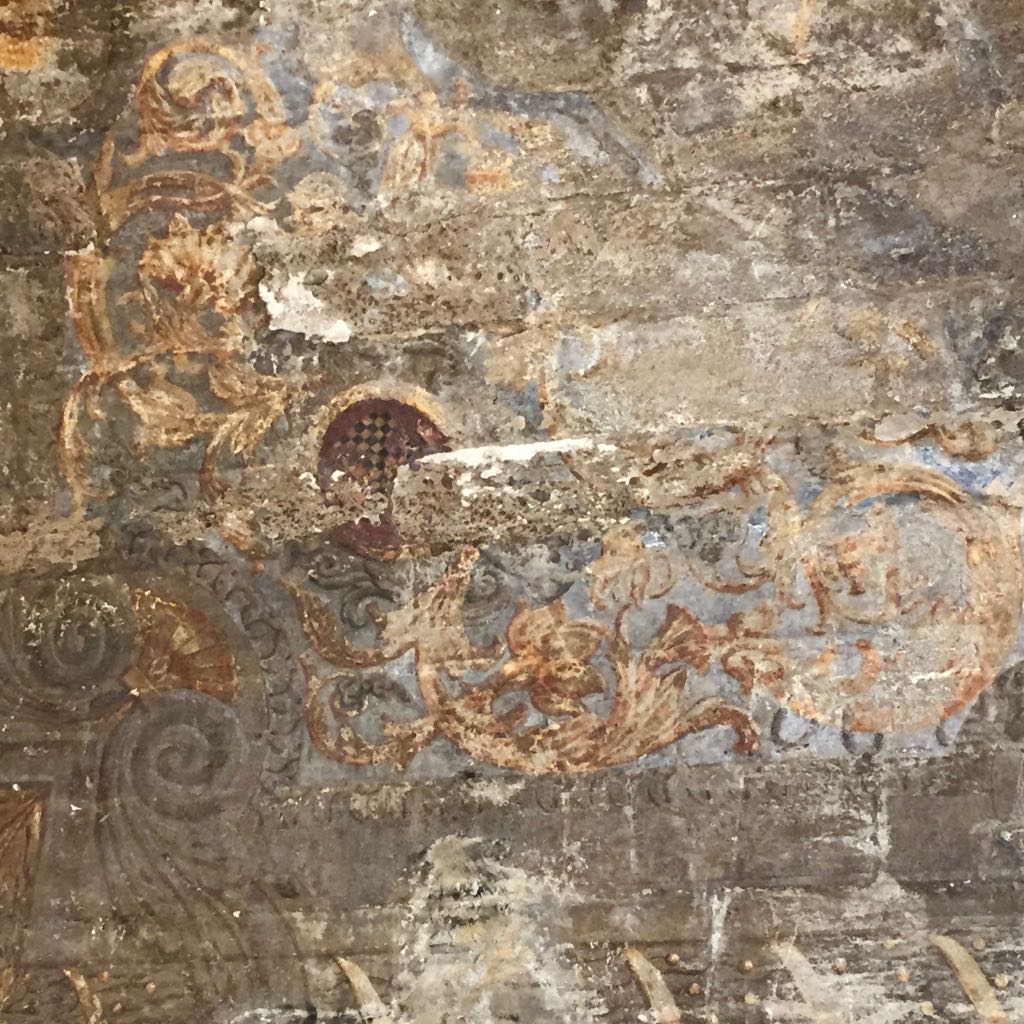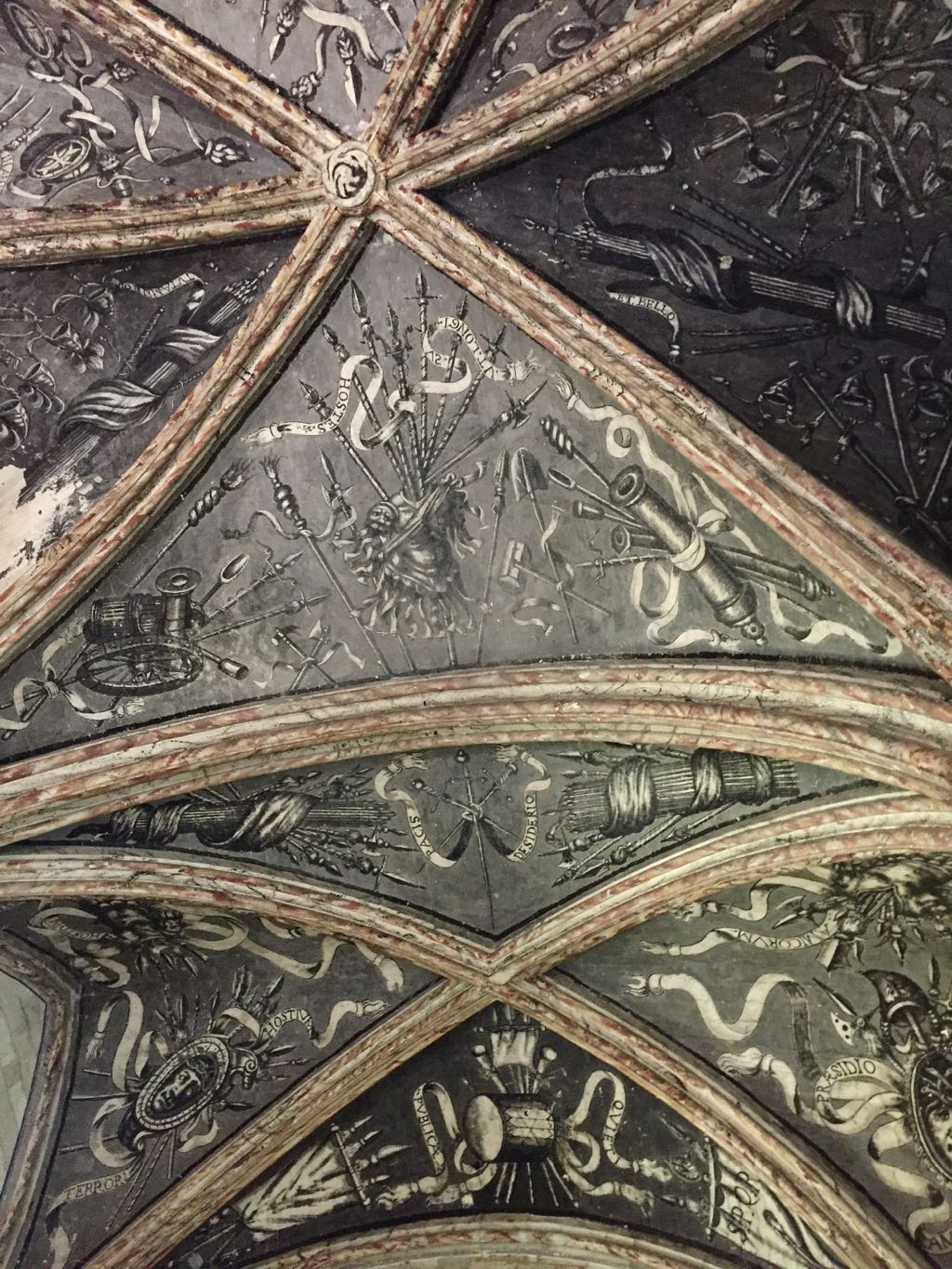 Avignon is also well know for it's summer theatre Festival, Le festival d'Avignon. It brings an incredible atmosphere to a town with pop up theatres every where, playing day and night.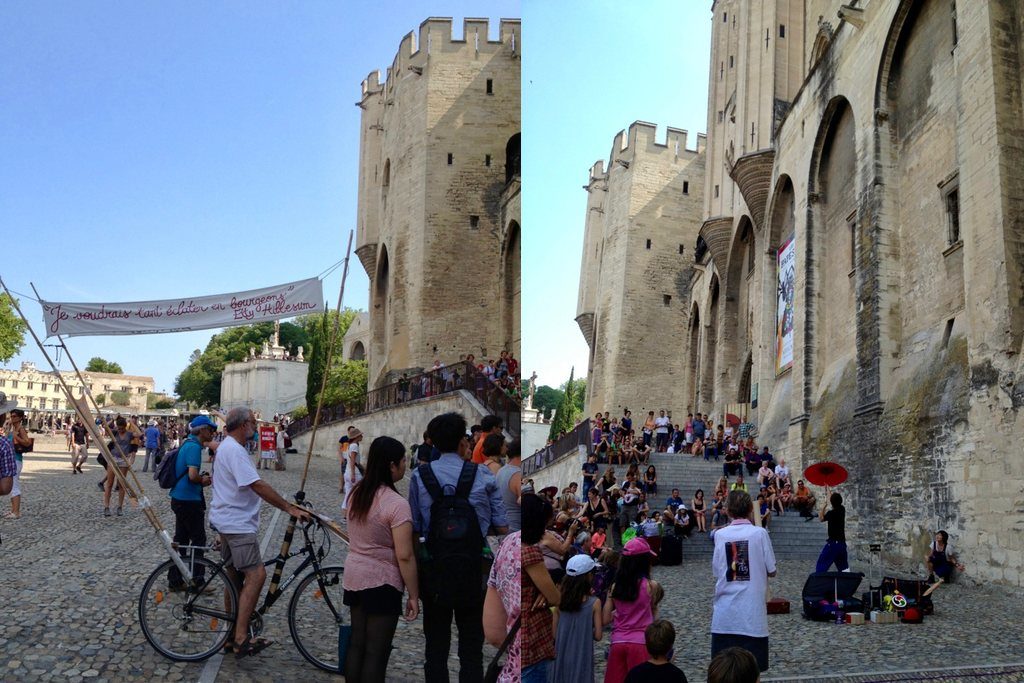 The historic scene of the festival, in the main court of the Popes Palace.