In case you didn't know about Mei Line, my textile design project with natural dyes, staying at la Baye is a good introduction to my work. There is a pinch of naturally dyed fabric here and there, and around the corner, see if you can spot them!
My creations are mostly made to order, but I do have limited stock that can be viewed in my showroom in our house in the medieval town upon appointment. They are also available on my on-line shop: www.meiline.fr
A big splash by the pool
Last summer a project I had been dreaming about for a while finally found it's way into my studio. I created the pattern on linen fabric for the pool loungers' cushion covers in indigo arashi shibori. You can learn more about the technique on Mei Line's blog: https://meiline.fr/process/arashi-shibori/
Arashi means lightning, but the pattern reminds me of gentle waves more, very appropriate to sit by the pool!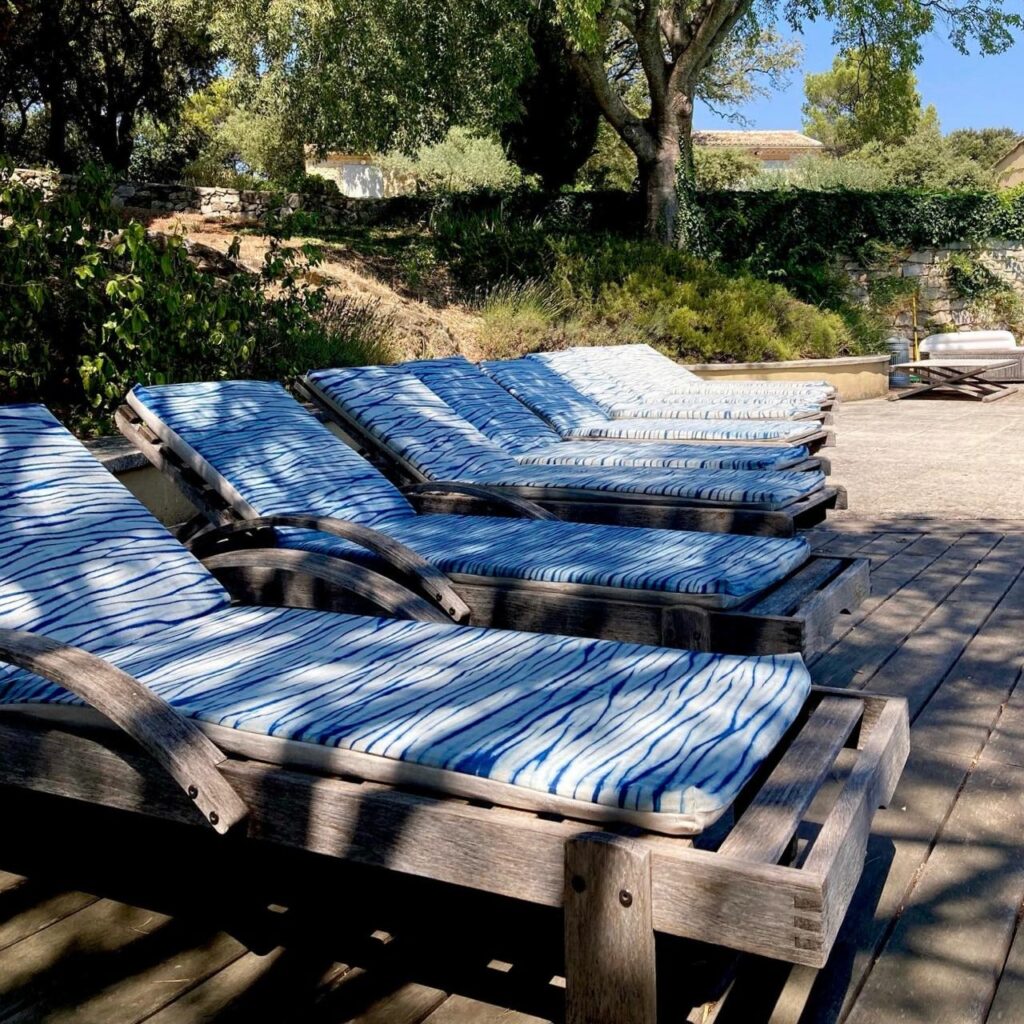 Patio cushions
These are very much subject to turn over, as they spend 4 to 5 month outdoor full time, the sun and moon literally breaks the fabrics down. Creating personalised designs for my outdoor textiles was the reason I learned about natural dye in the first place…
In these pictures the blue cushions are either made with block print technique over indigo dye (see block print video here: https://meiline.fr/process/block-prints/) or various shibori technique (nui, arashi or itajime shibori, see all videos in the process category of Mei Line's blog)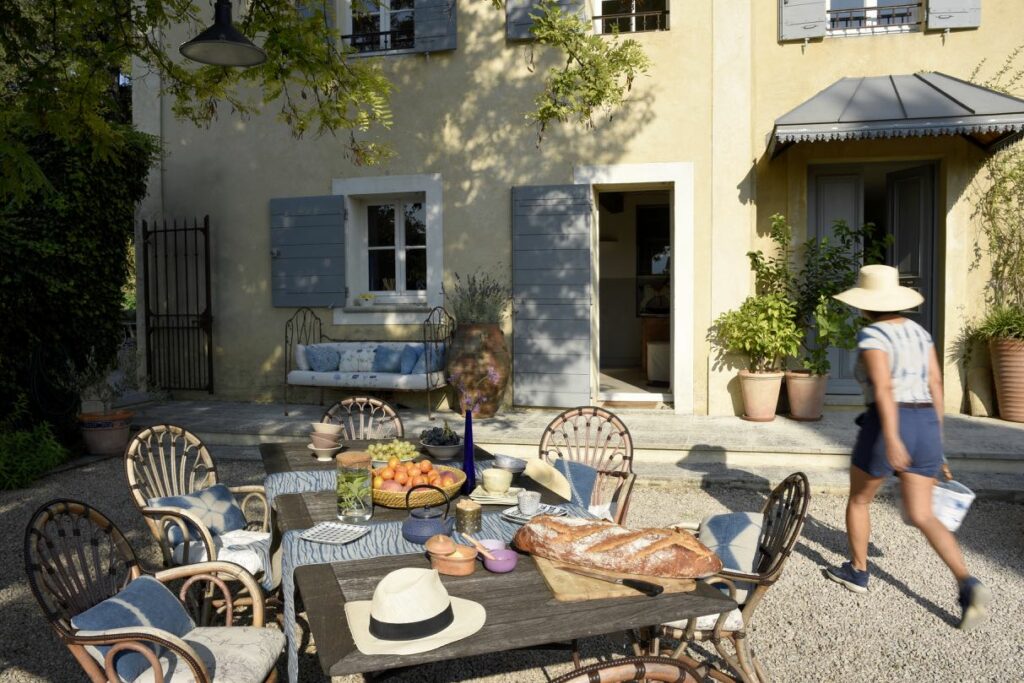 Loose covers in up cycled vintage linen on the office chairs
Three different techniques are shown on the office chairs in the house.
– A serigraphy technique with Sophora and Grey cedar natural inks
– An indigo Itajime shibori technique in Clairette's bedroom, see the technique's video here: https://meiline.fr/process/itajime-shibori/
– An indigo Mokume shibori technique in the Grenache bedroom, see the technique here: https://www.youtube.com/watch?v=bjKfhX_01FY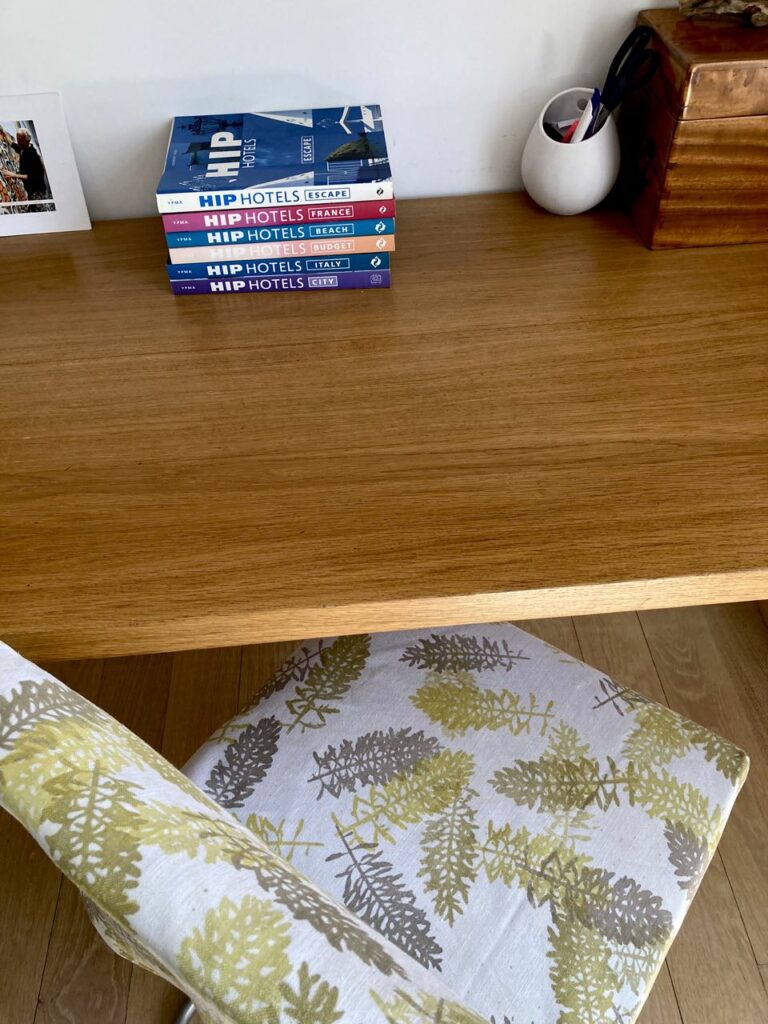 Please note that fabrics and decor may change depending on needs for turnover during high season and my personal whim, as decor in this house is perpetually evolving.