Tuesday is the day. Market is a very big deal here, and the big Tuesday market (there is a smaller one on Saturday and an even smaller one on Thursday evenings) is renowned since Roman times. There are of course fruits a vegetables, but also plants, house hold items, clothes it's an open air supermarket, but fun and pleasant, plenty of occasions to get the perfect souvenir, or gift back home. I will guide you to a few buys that are truly local.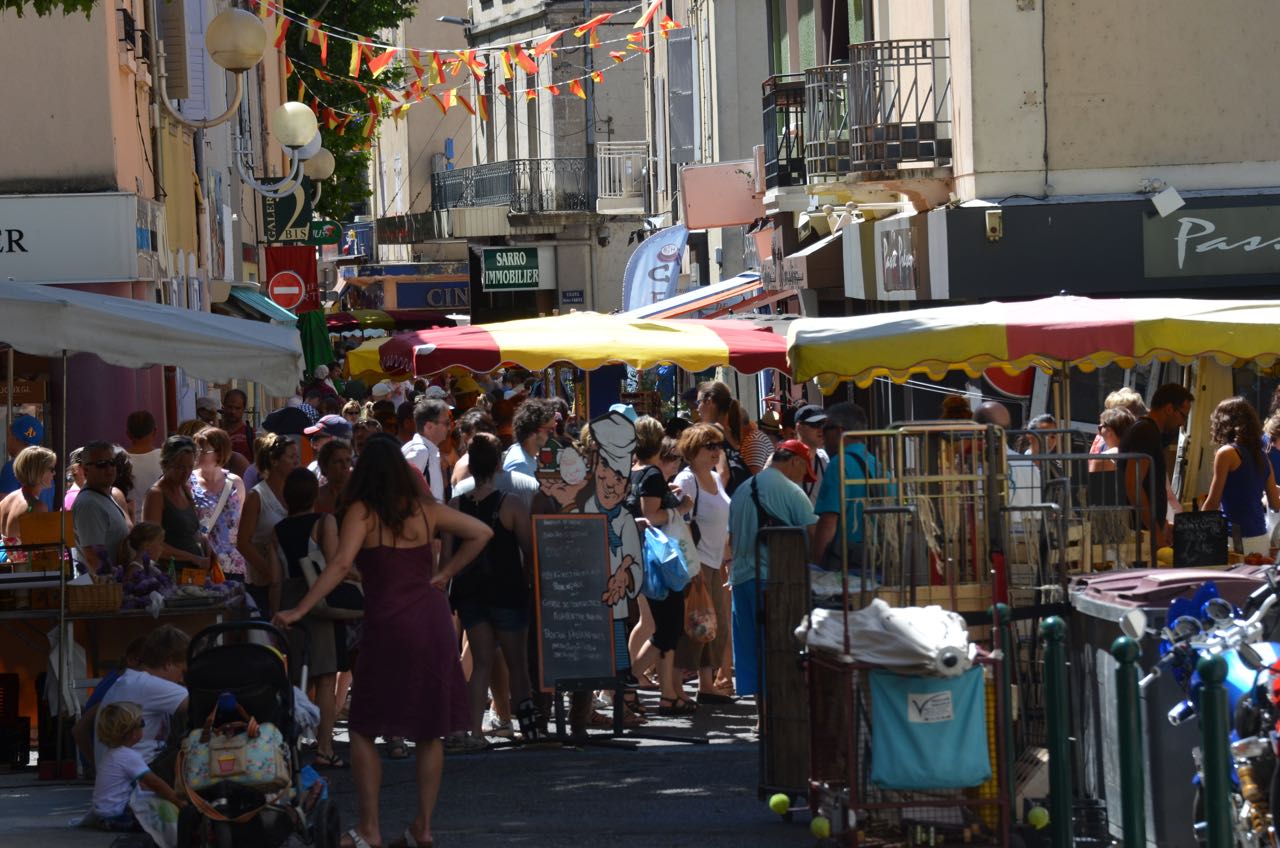 I'll start with the obvious: greengroceries. I used to get very excited about these, but now that we have our own kitchen garden, I actually buy only fruits, as nothing tastes better than what has just been picked up from an organic vegetable garden 🙂
Nevertheless, I do recommend ONE stand: Patricia's. I actually became friend by repetitively buying at her stand and chatting with this lovely lady who only has very few varieties of fruits/veggies on offer: whatever is in season and has been freshly picked the day before. She also happens to own a gorgeous and clever dog who digs up truffles: he found one in our property on every one of his visits!
Patricia's stand is easily recognised by the long queue that usually forms in front of it. She is usually is conveniently located in Cour Taulignan, between Gargantua and Serre Pedreti.
Do look for her, it is very worth it!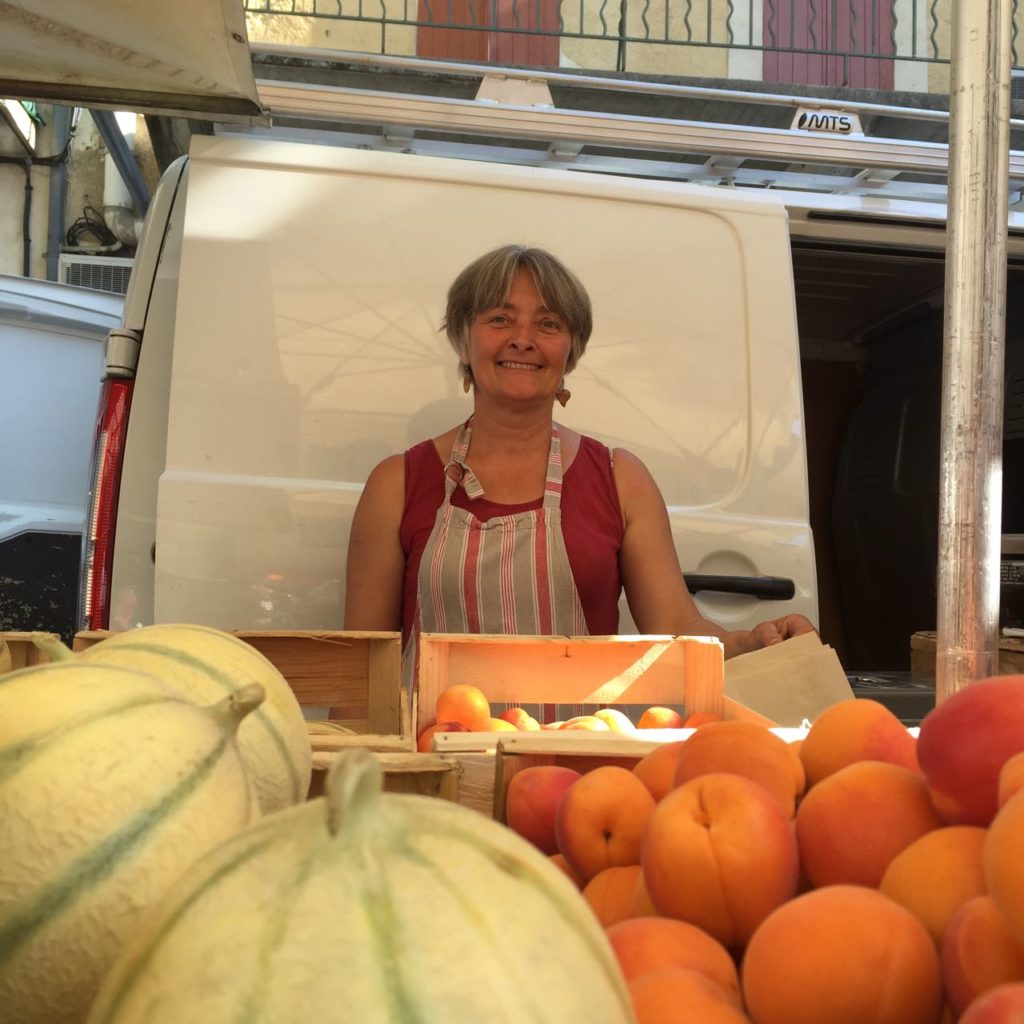 More stands, for the pleasure of the eye..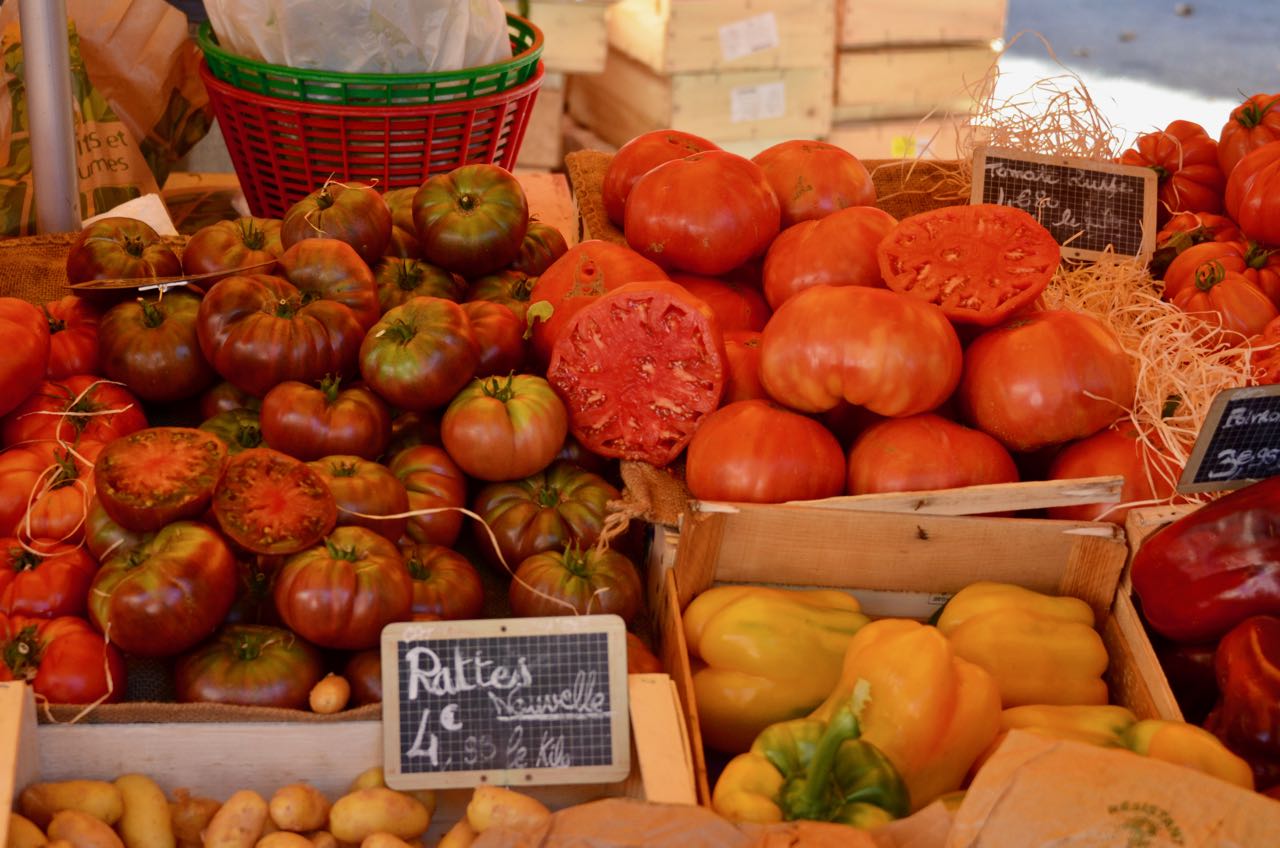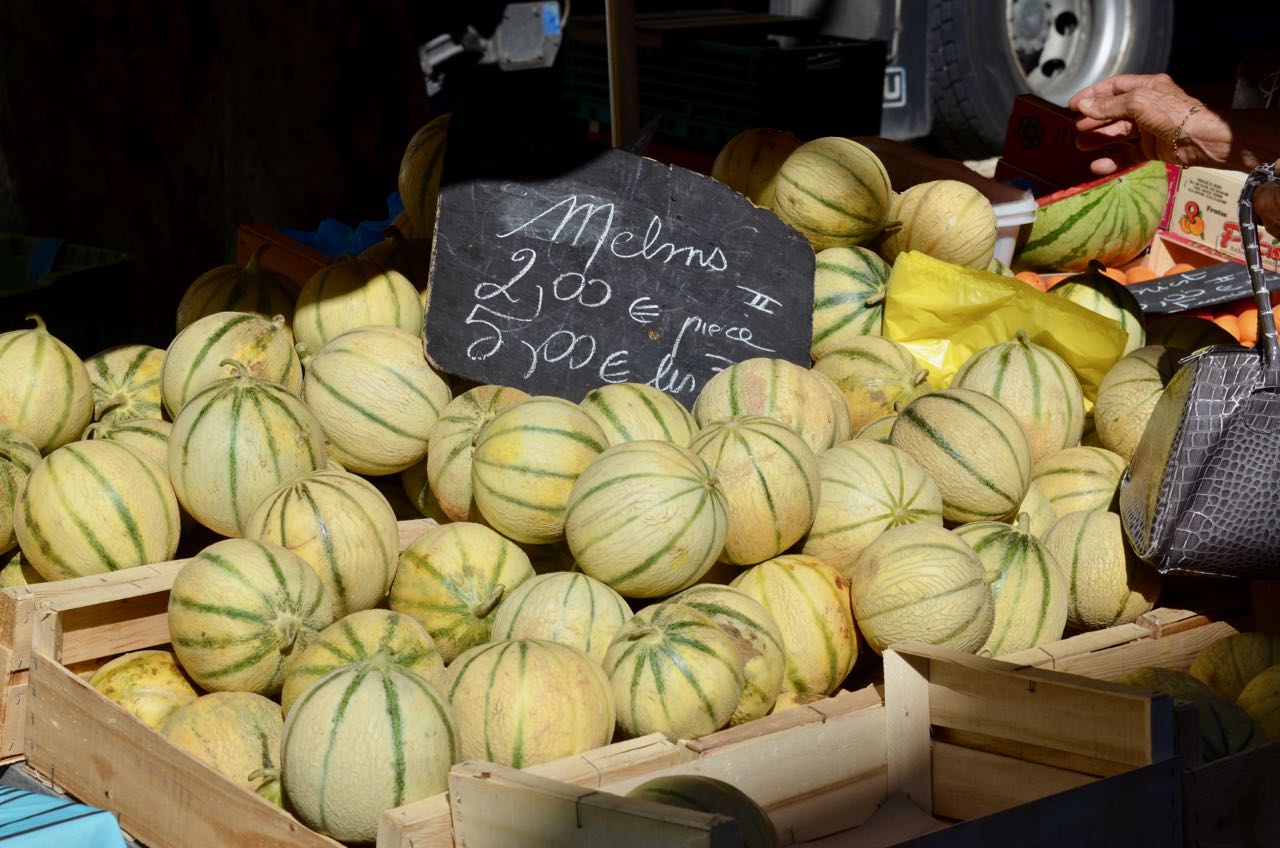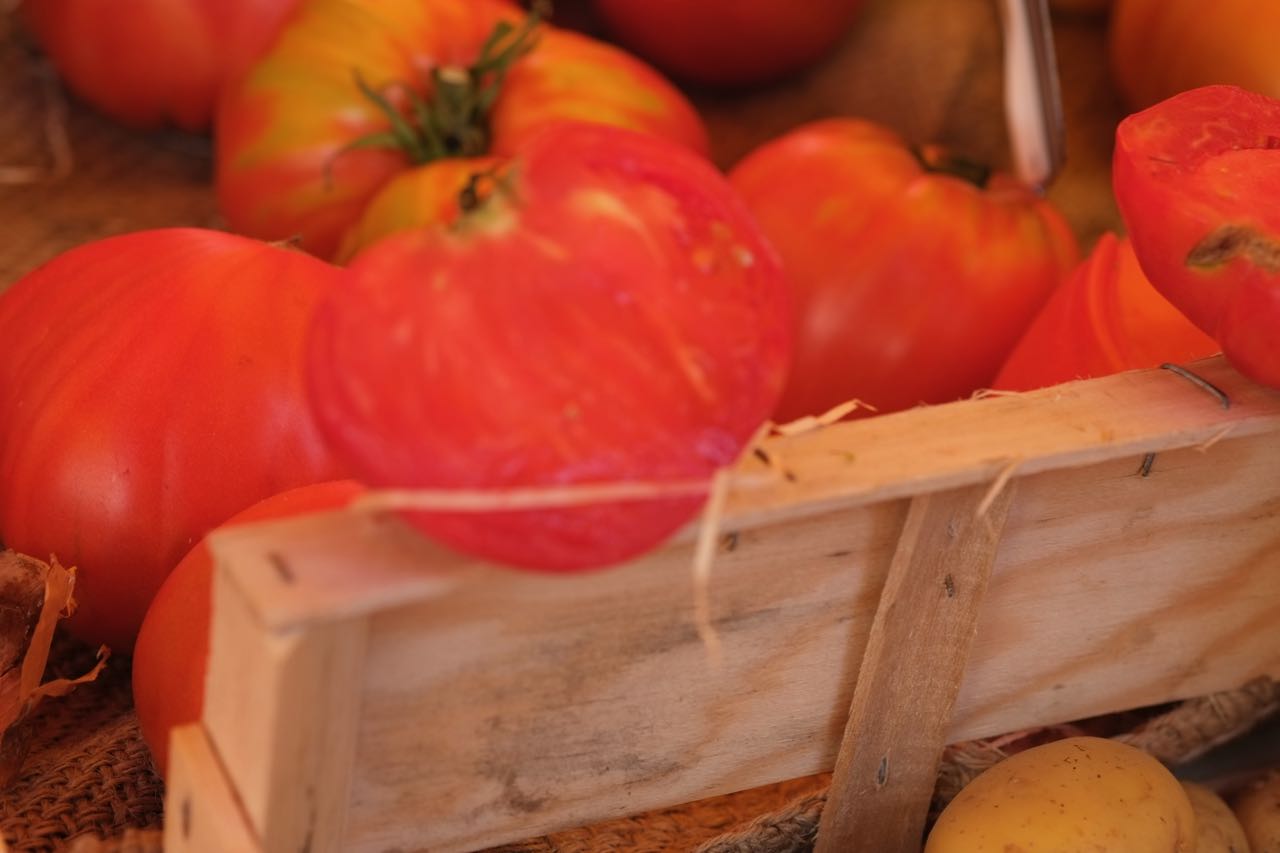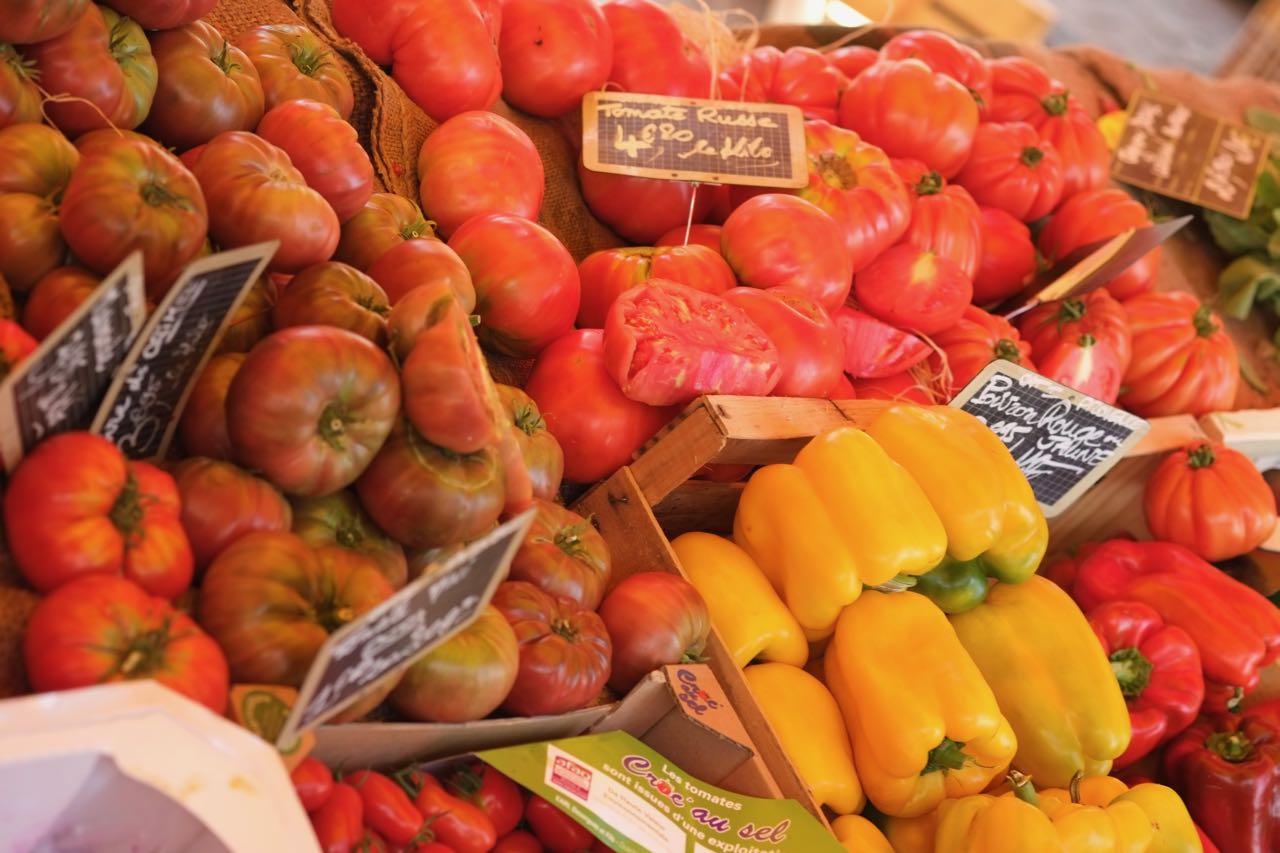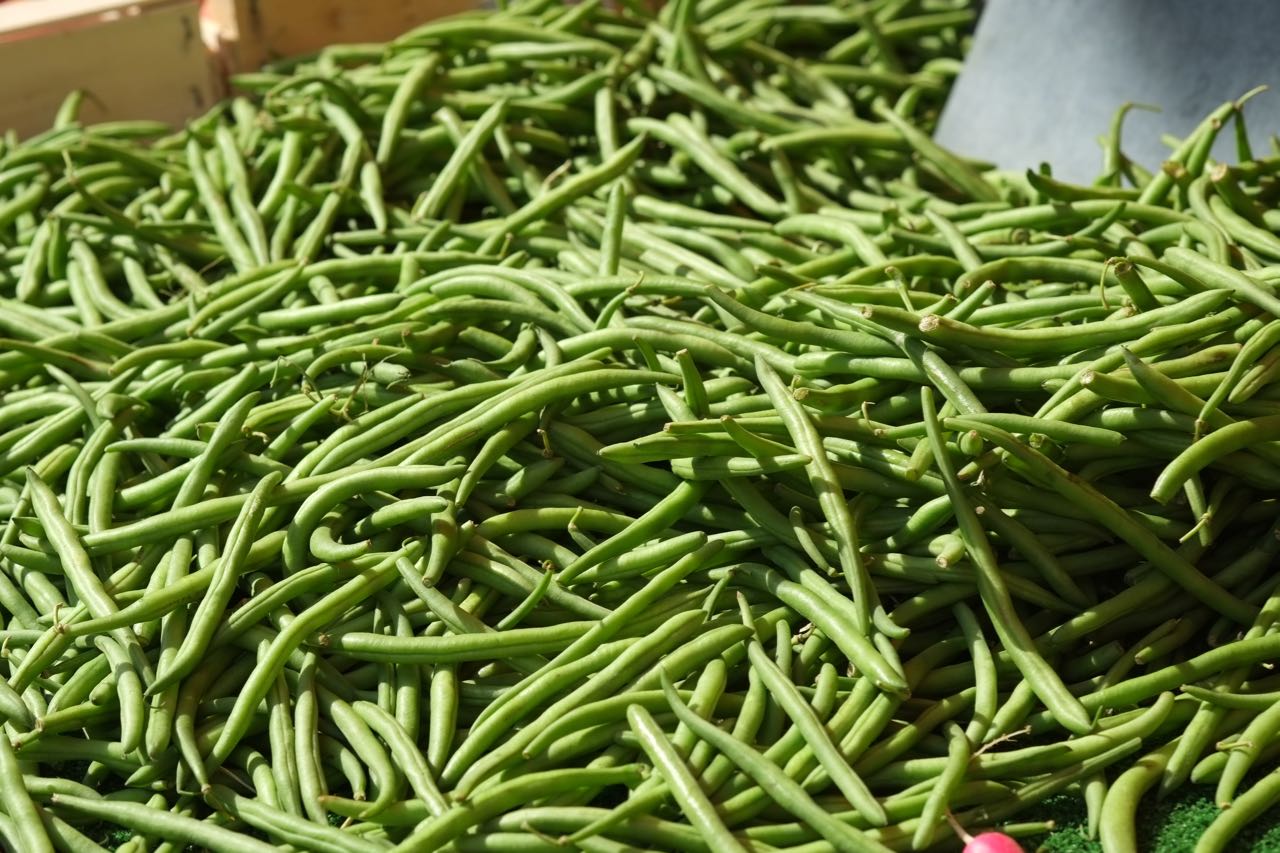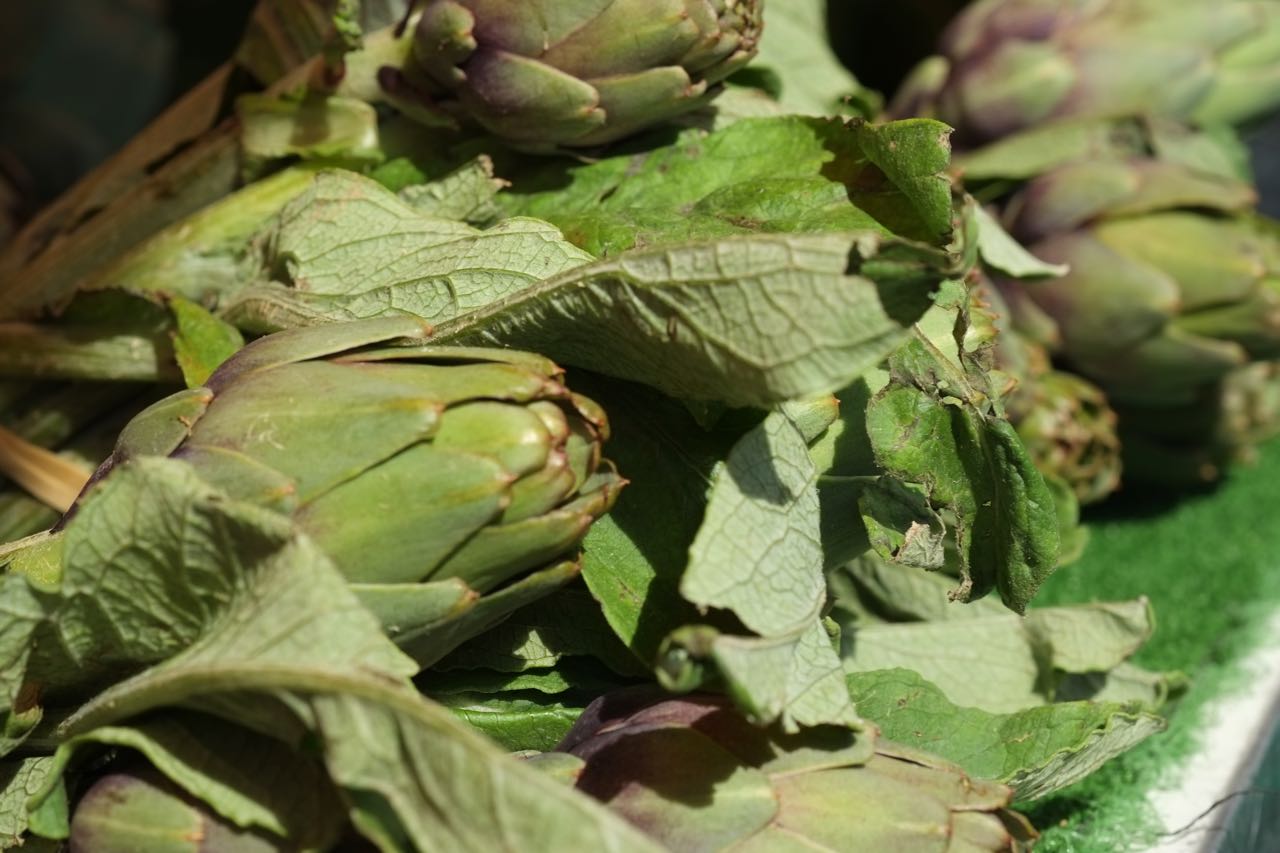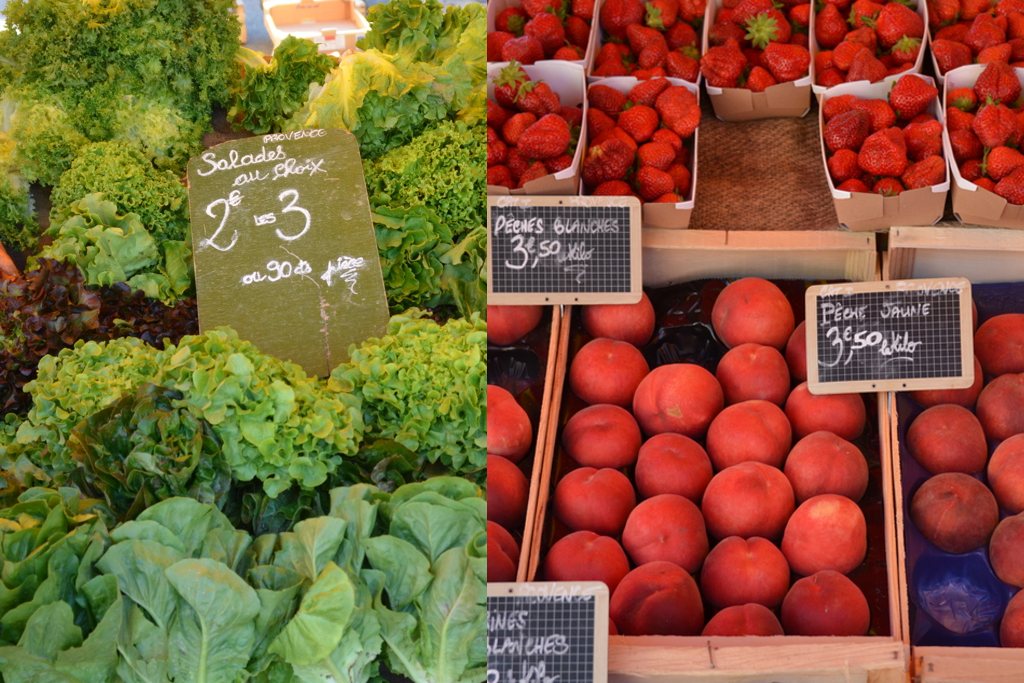 Herbs, spices, cheeses and charcuterie are plentiful too (although I favour Vaisons' butcher and cheese monger)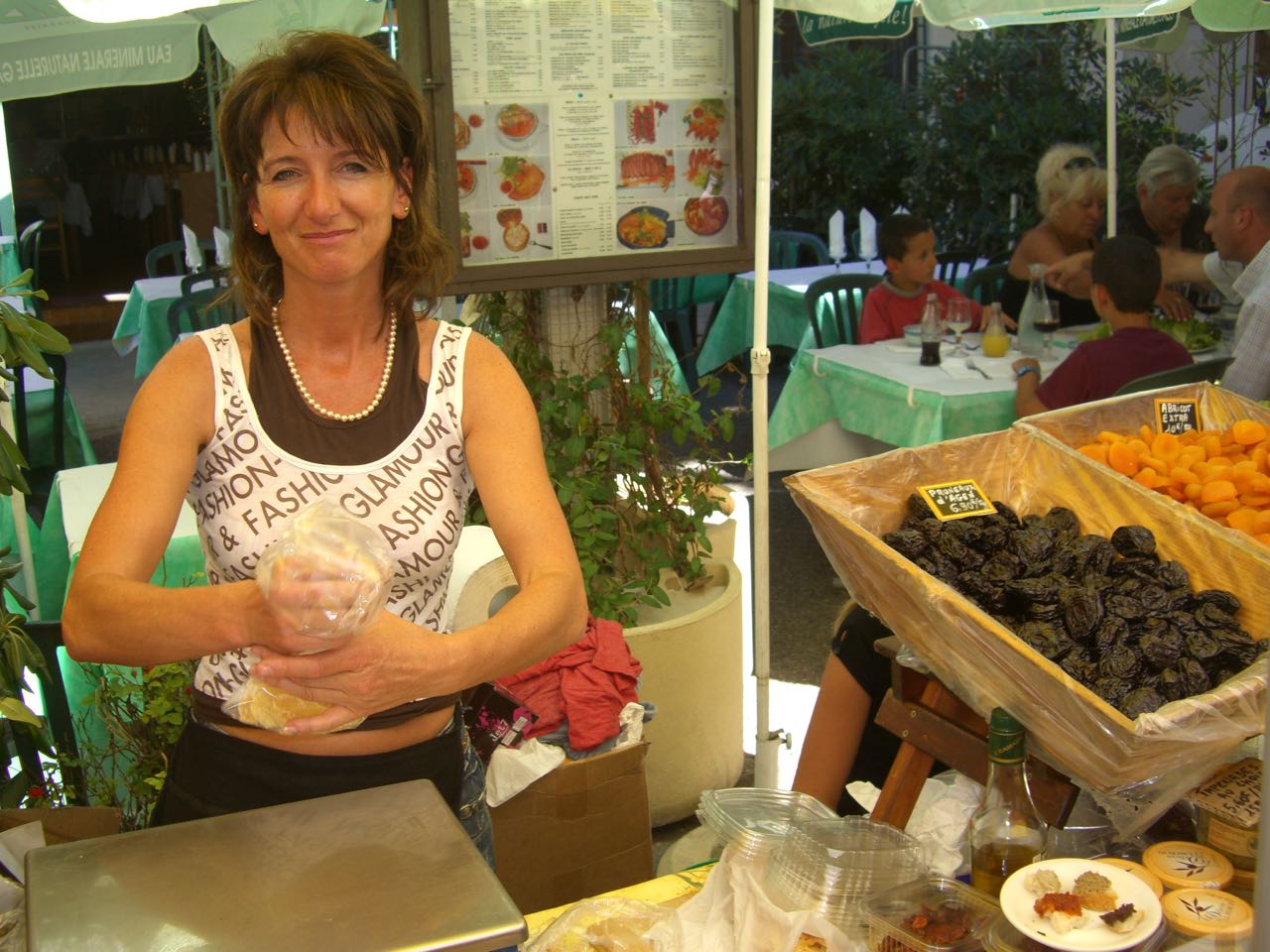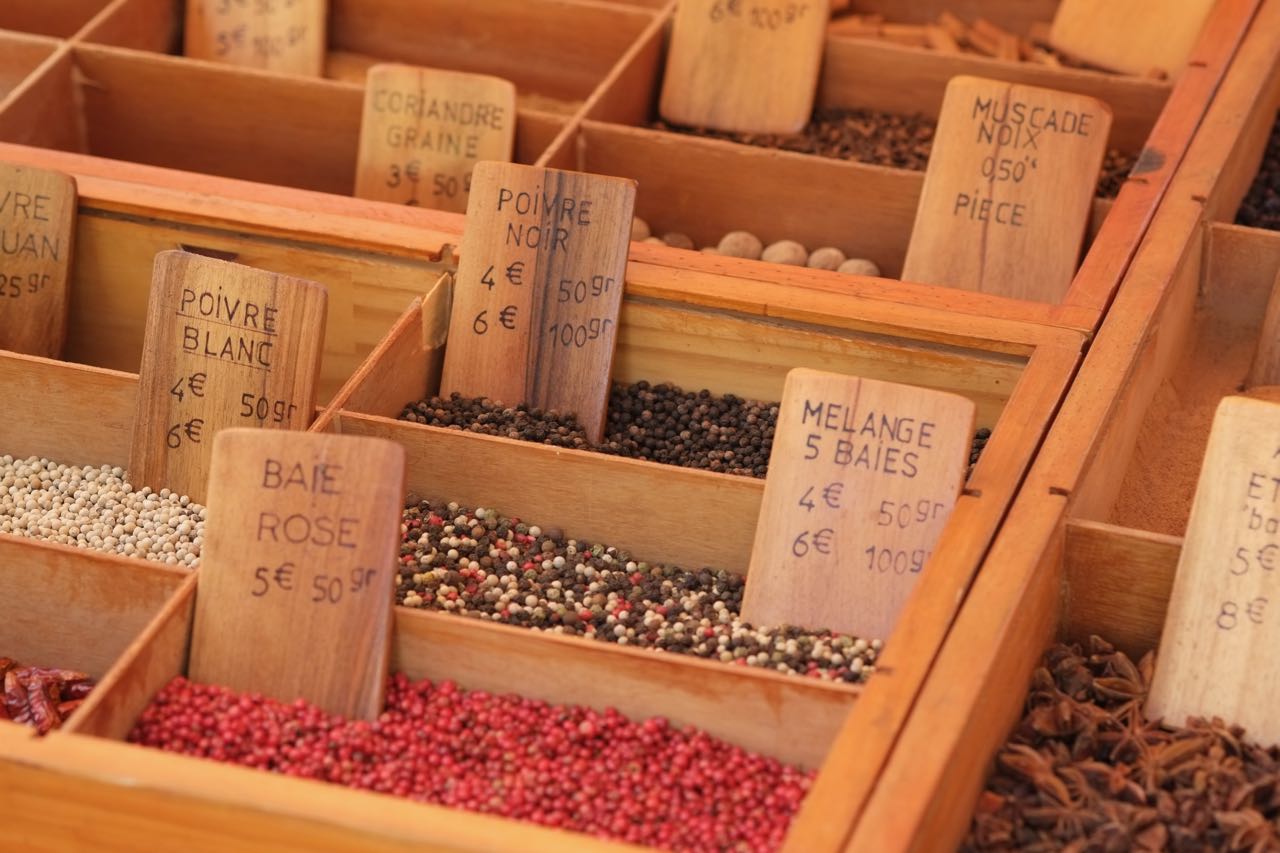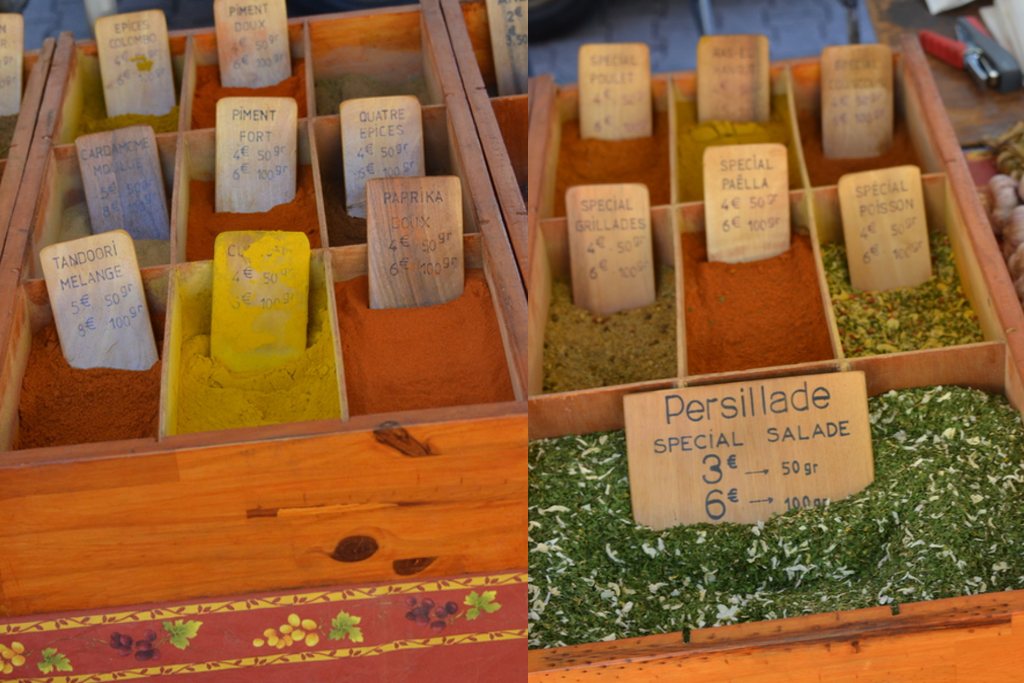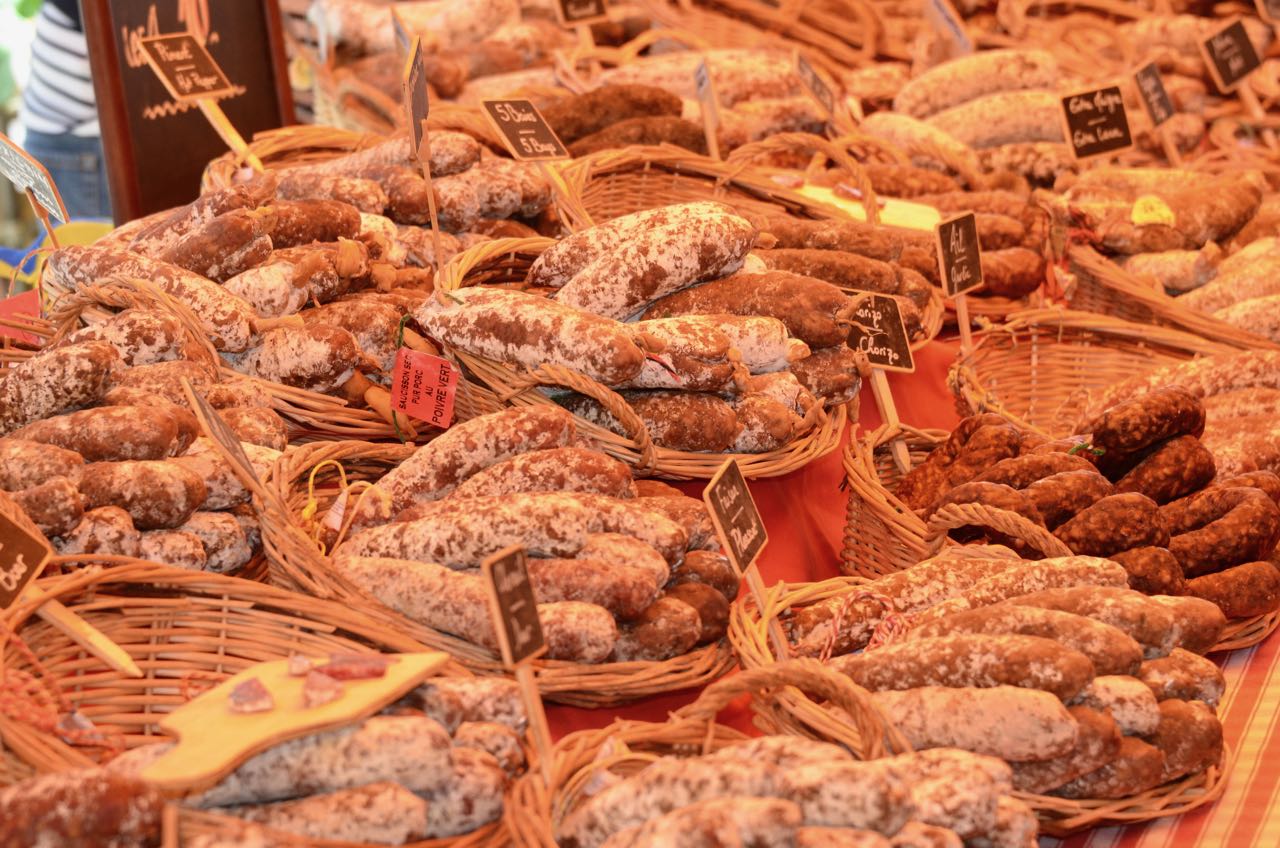 Lots of plants are also sold at the market, from herbs, to full blown trees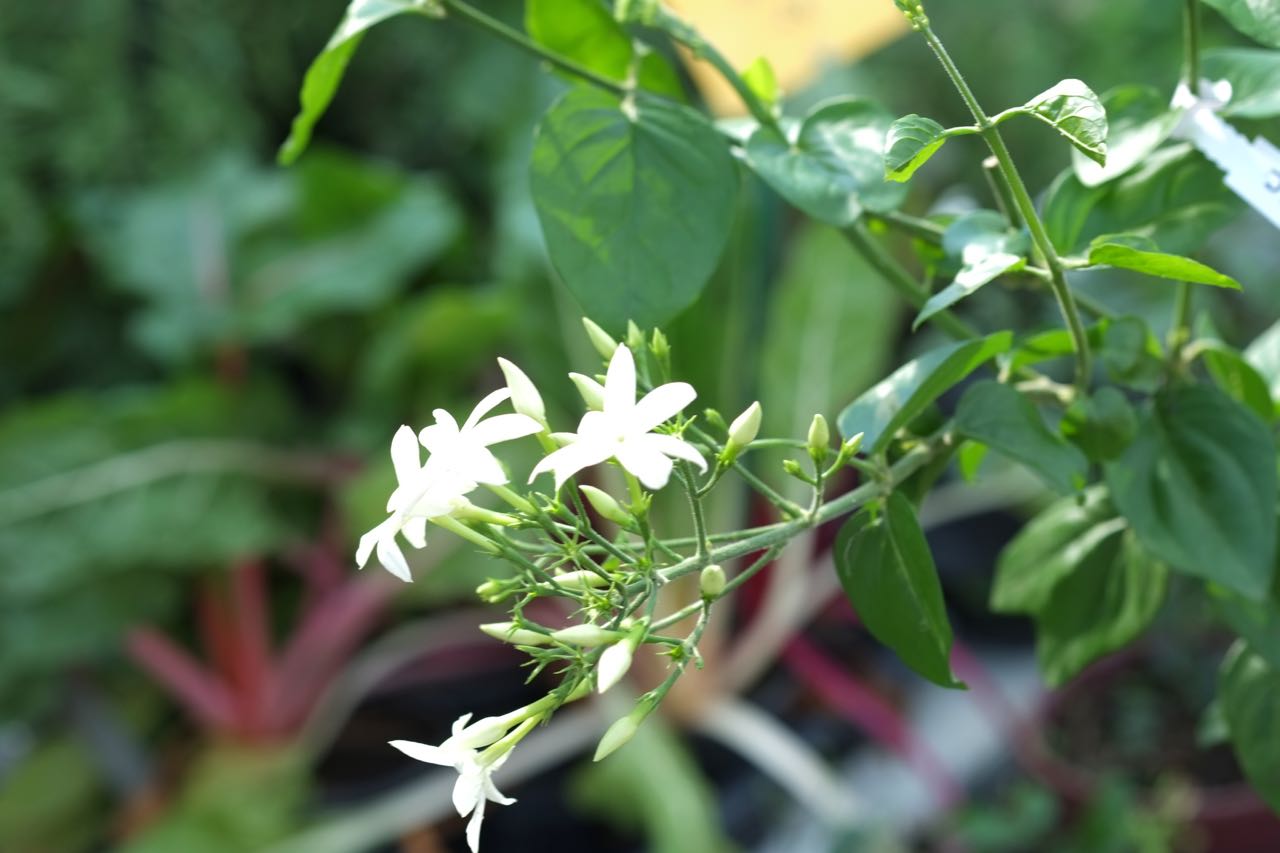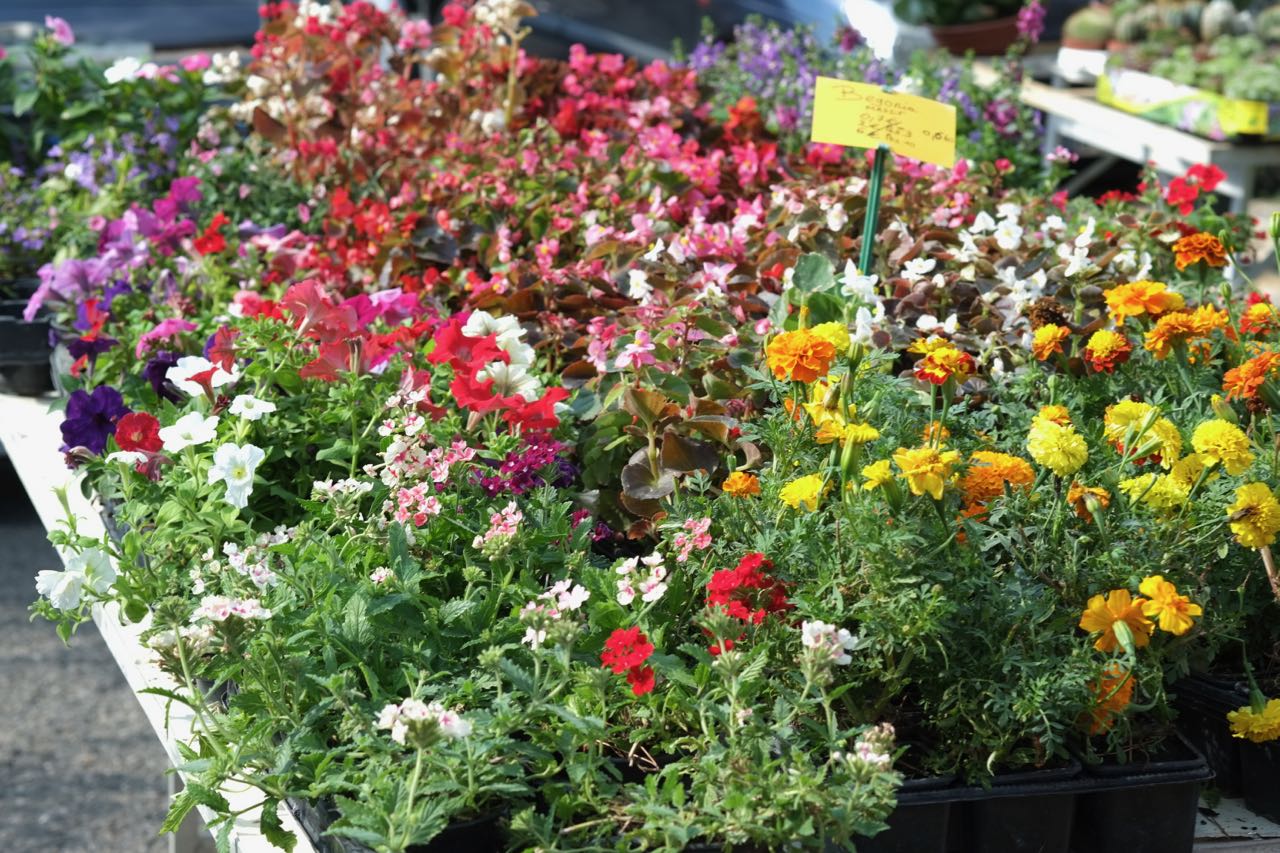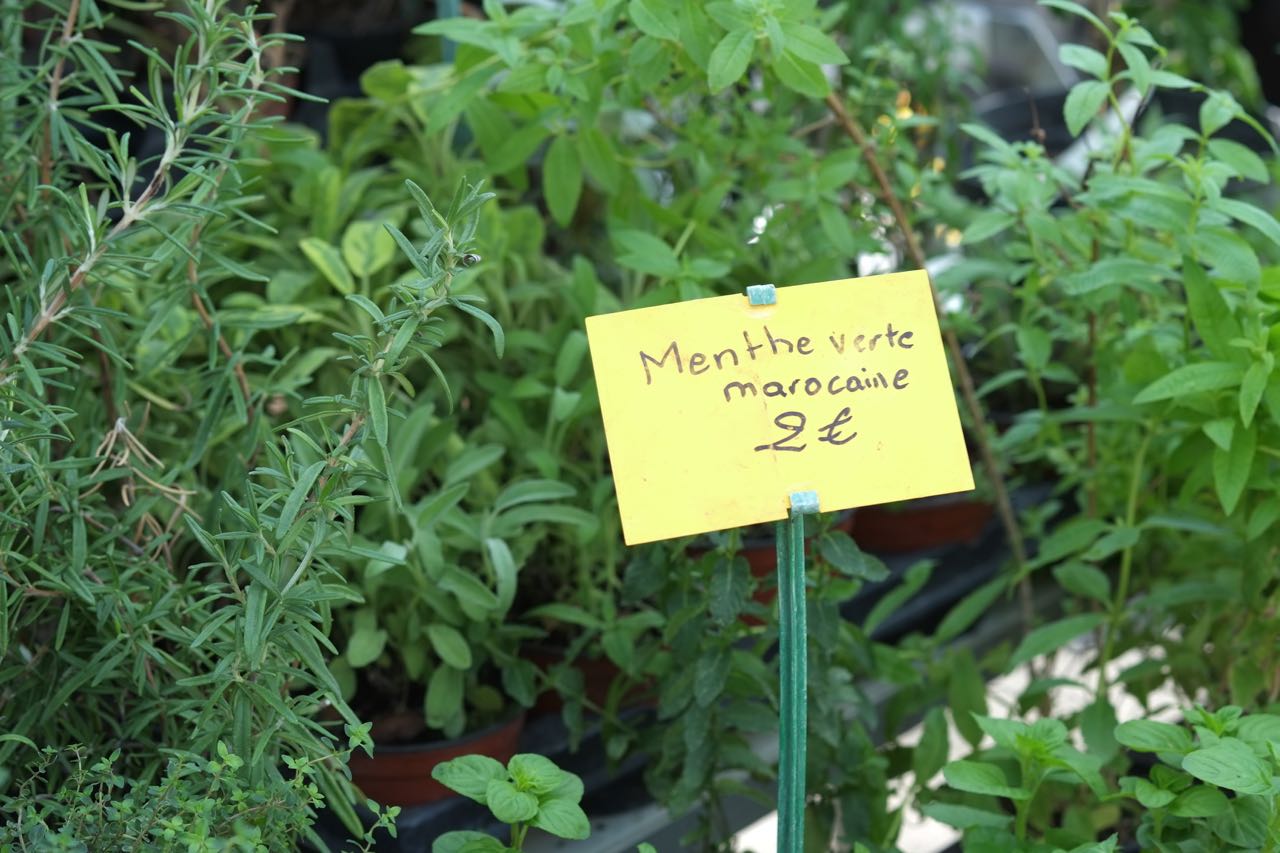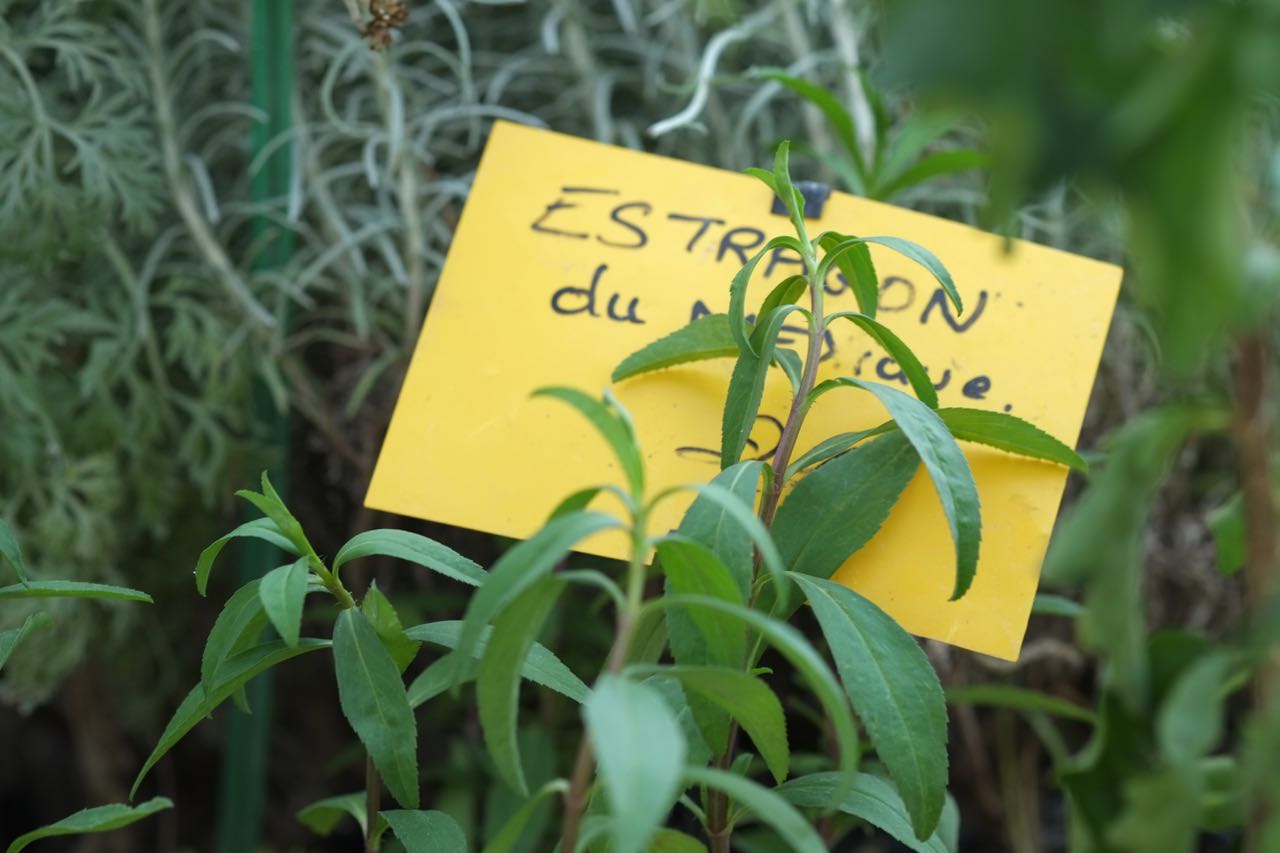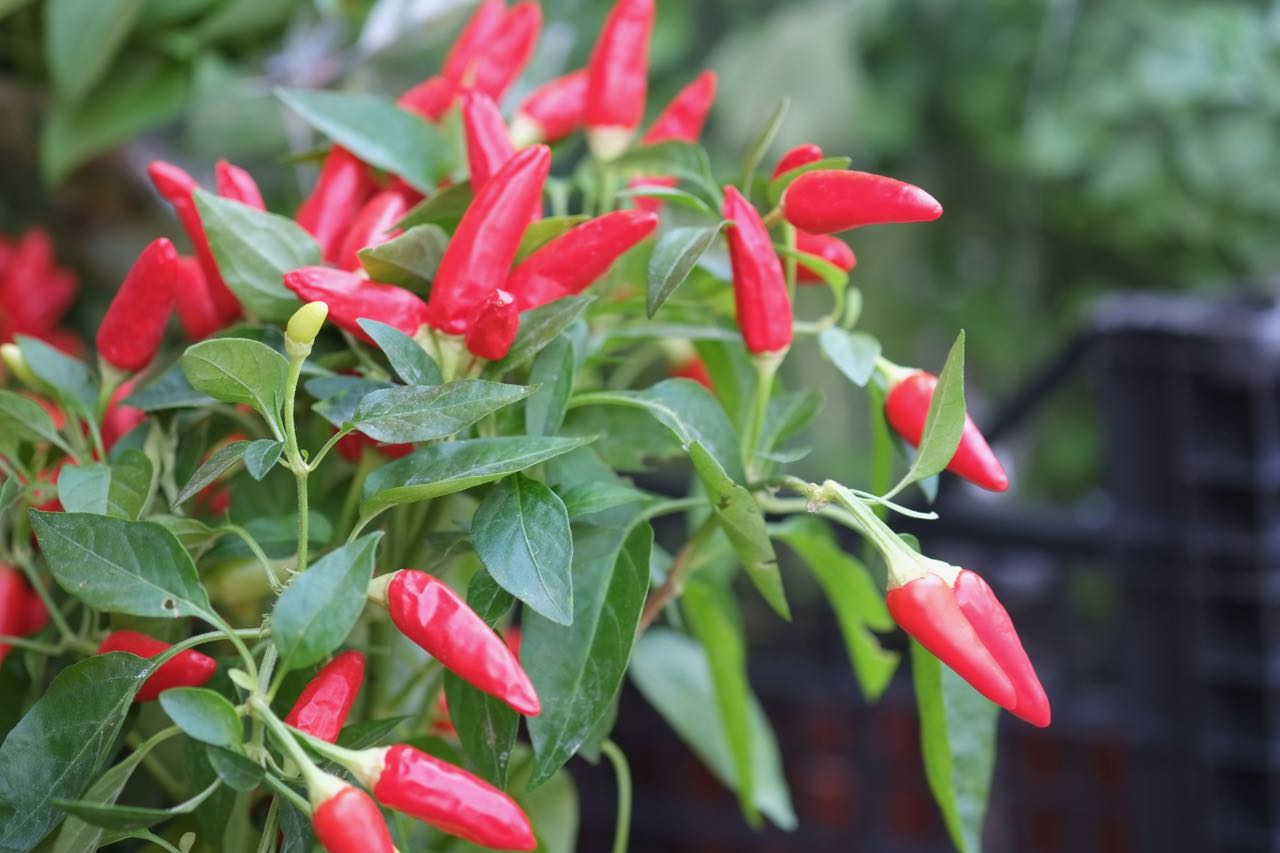 Olive tree wood utensils are beautiful to look at and very sturdy, you will find plenty of those at our place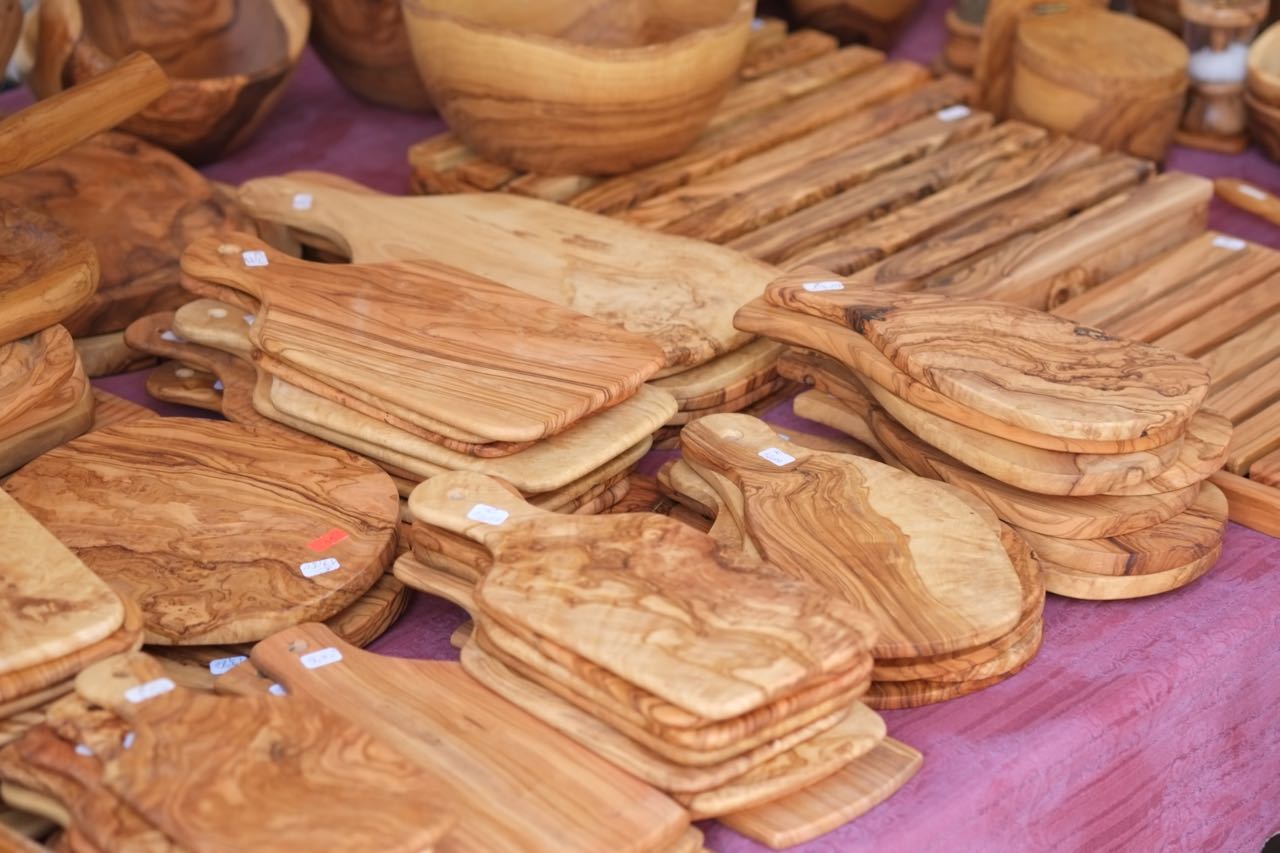 You will find a few Marseille Soap stands, the best one is at the corner of the main square, Place Montfort, they usually set the stand in front of an estate agent called Sarro immobilier. they have herbs, spices, dry fruits and nuts on one side, and essential oils, and cleaning products on the other side.
You will find a lot of useful things like real Marseille soap, Alep soap, lavender and lavendin essential oil, lavender flowers, all you need to make your skin and house feel fresh and neat.
Please note that the Mei Line pop up shop also has lavender flower bags on sale from the lavender field on the property.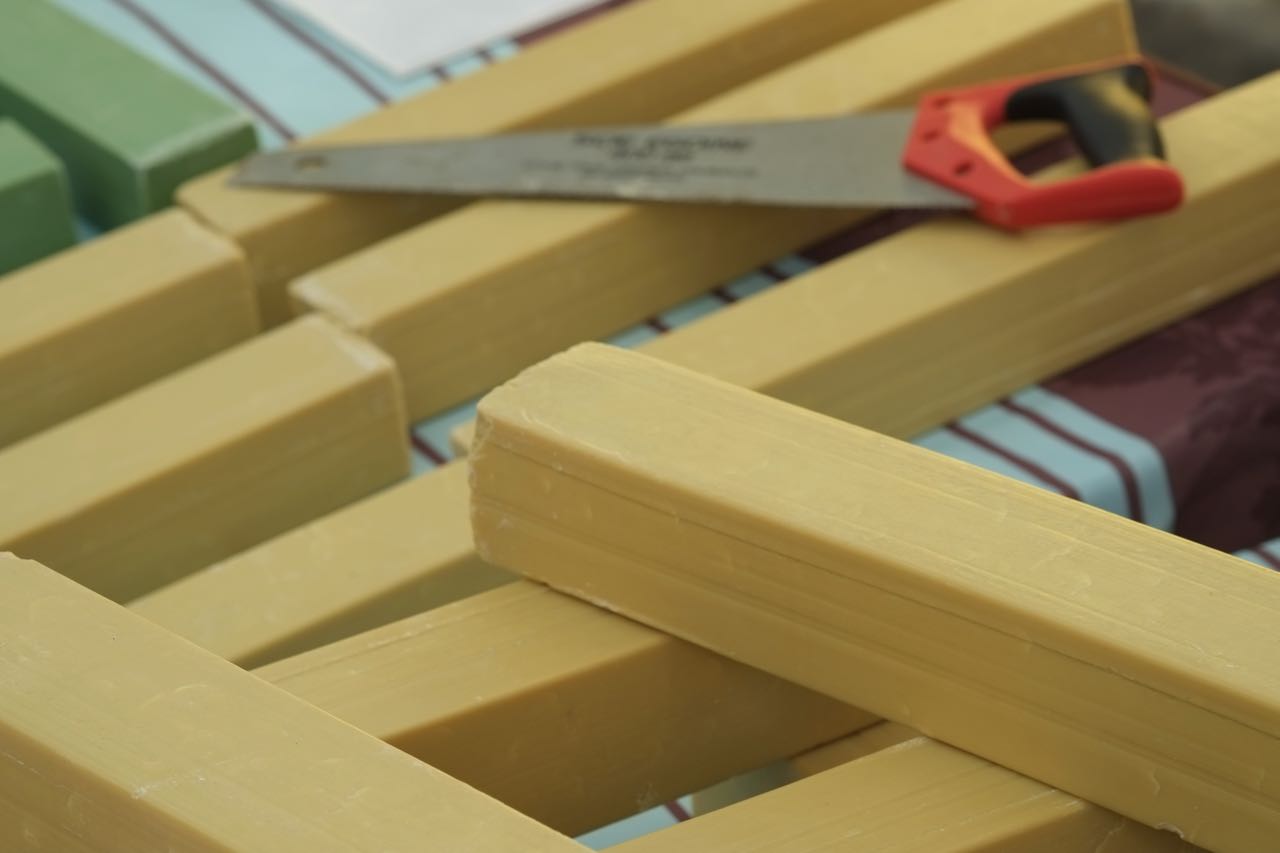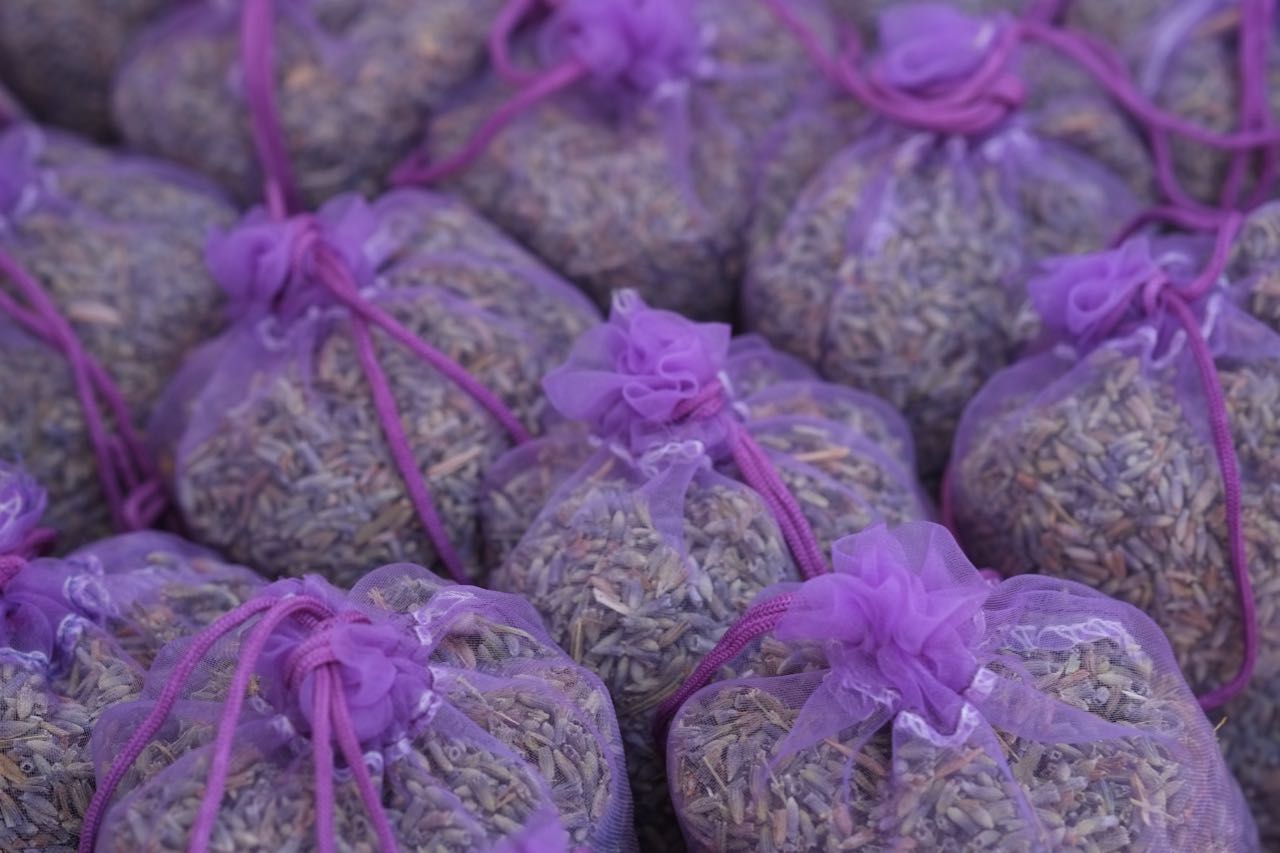 Tuesday market also has a small brocante section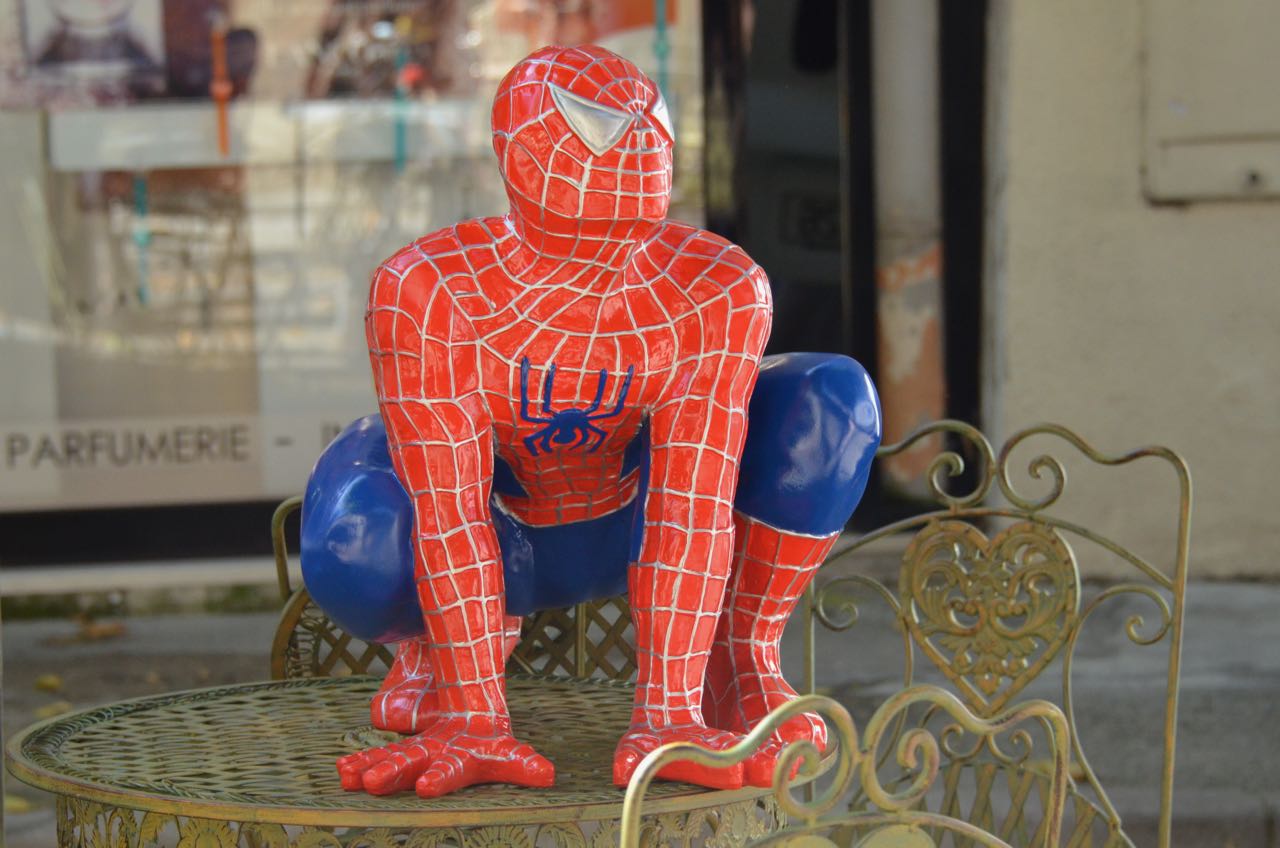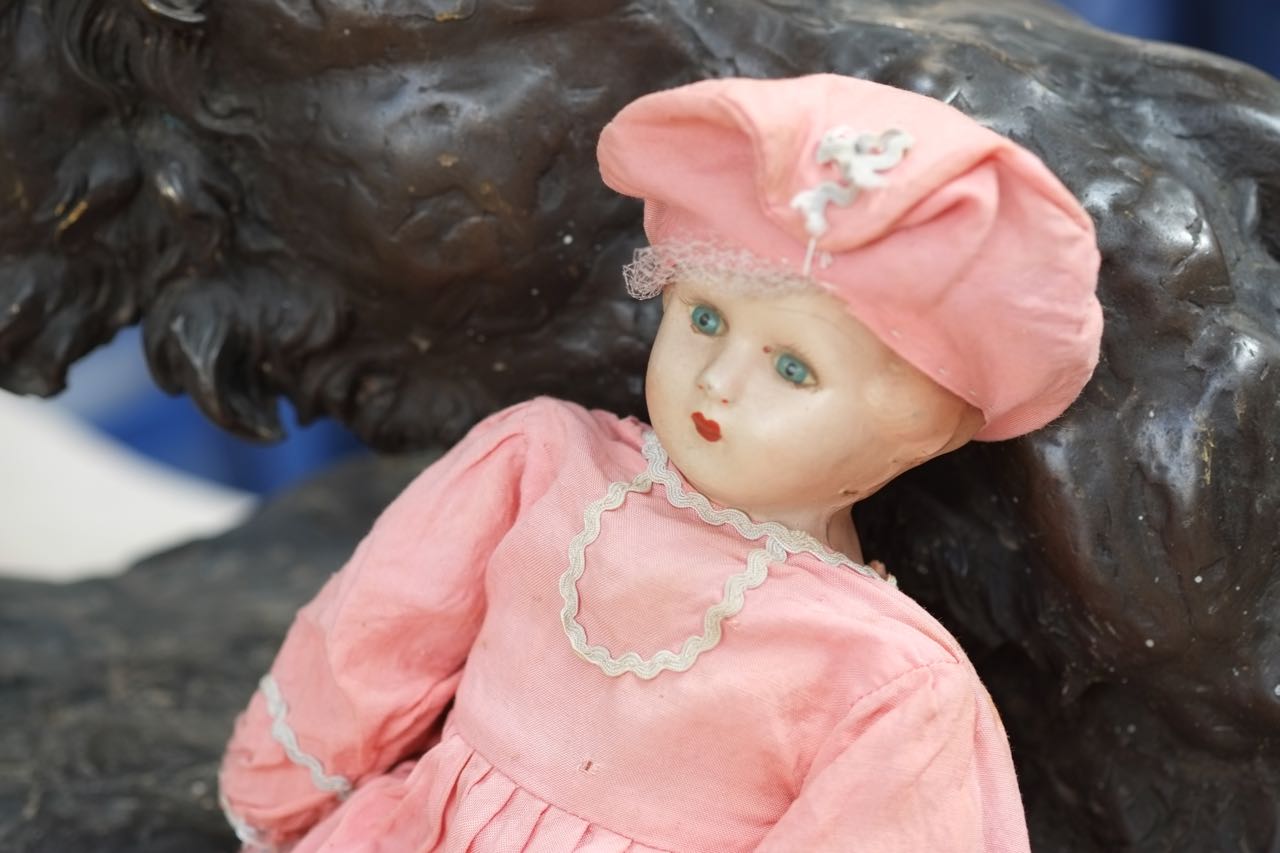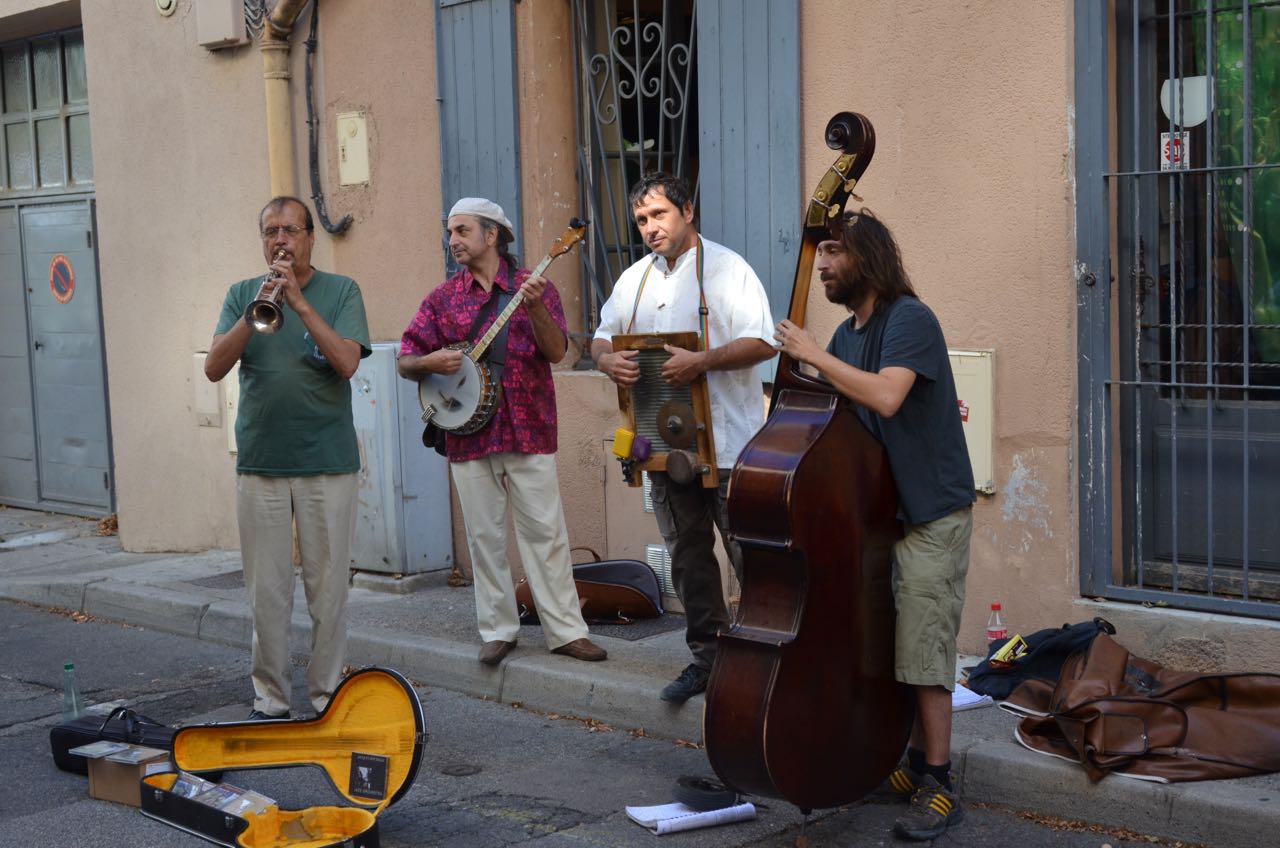 Some home fabric and linen stands, and many fashion stands, nothing very local there, unfortunately, but still photogenic.