Live for the moment at la Baye des Anges
Welcome to a place where the expression live in the present takes all it's meaning. Enjoy simple luxuries and follow your senses, but first of all relax and pause…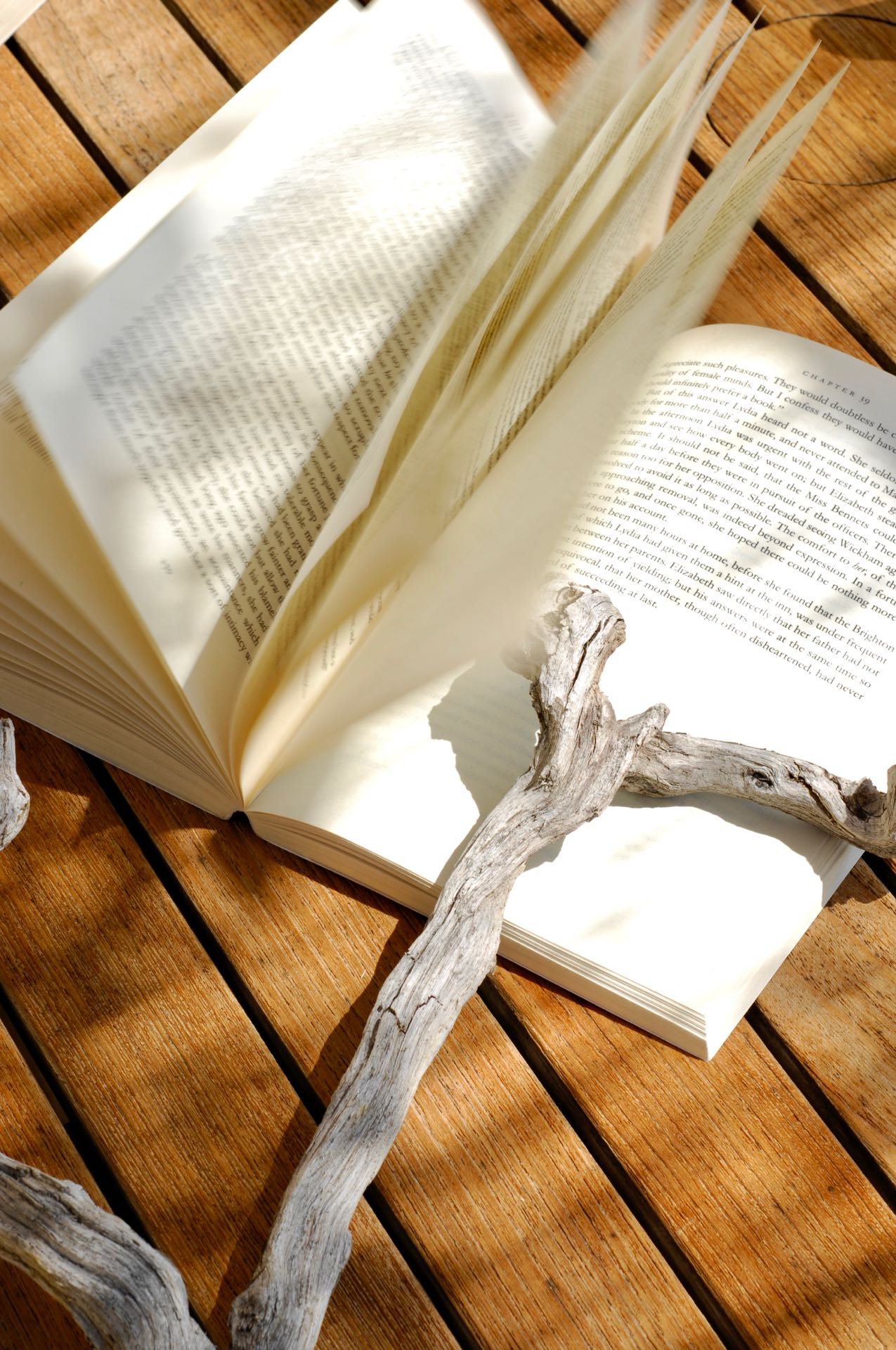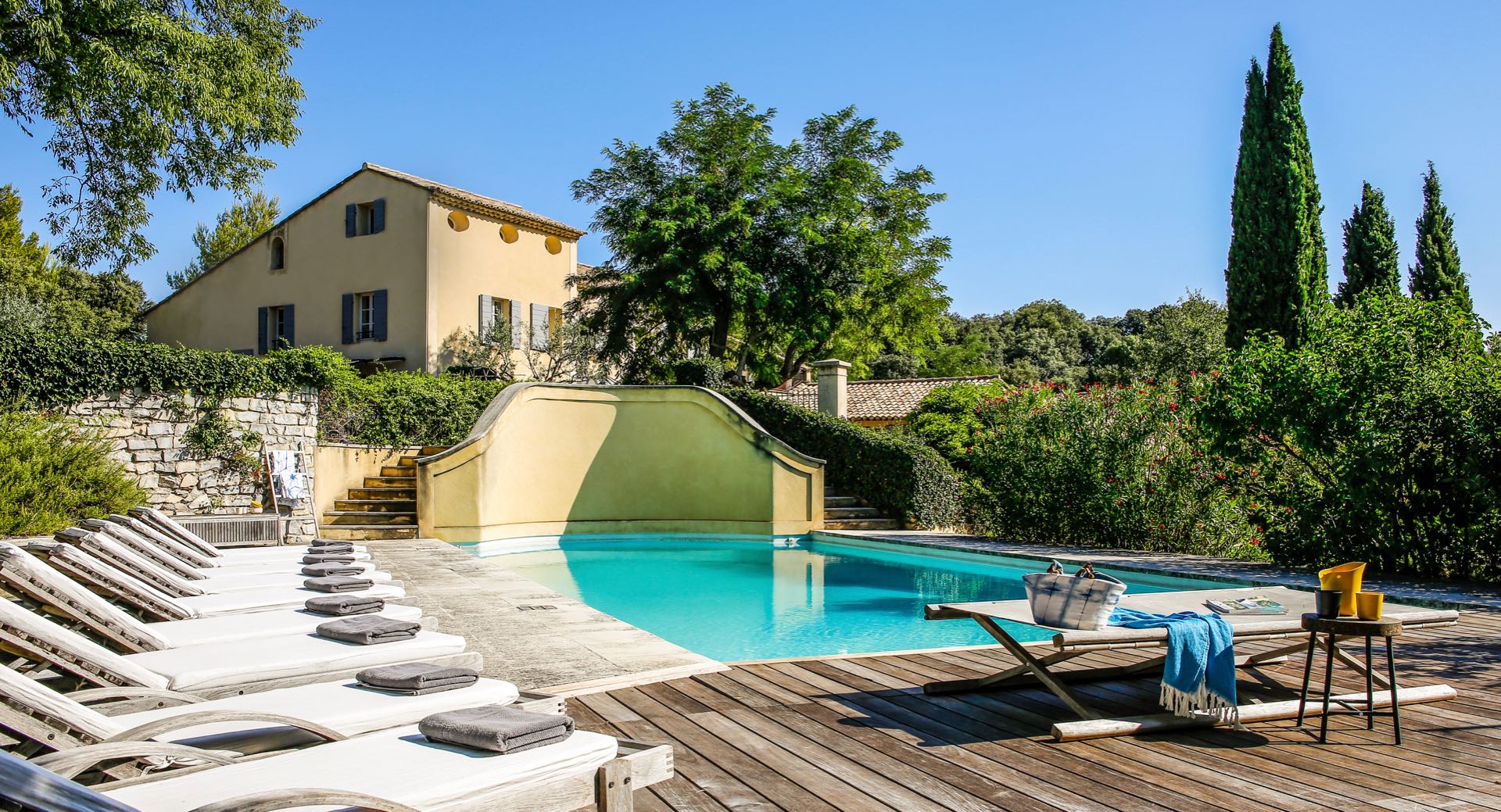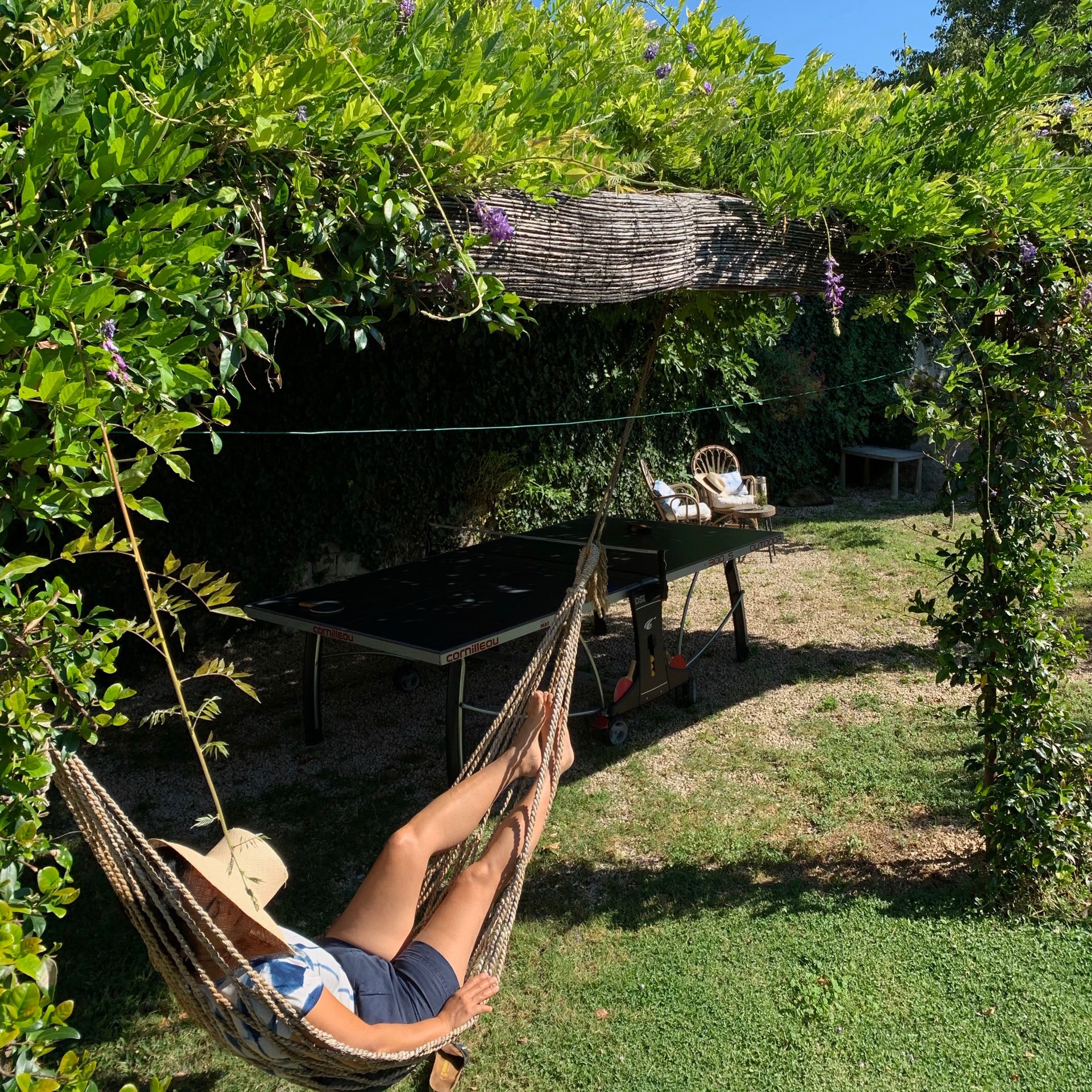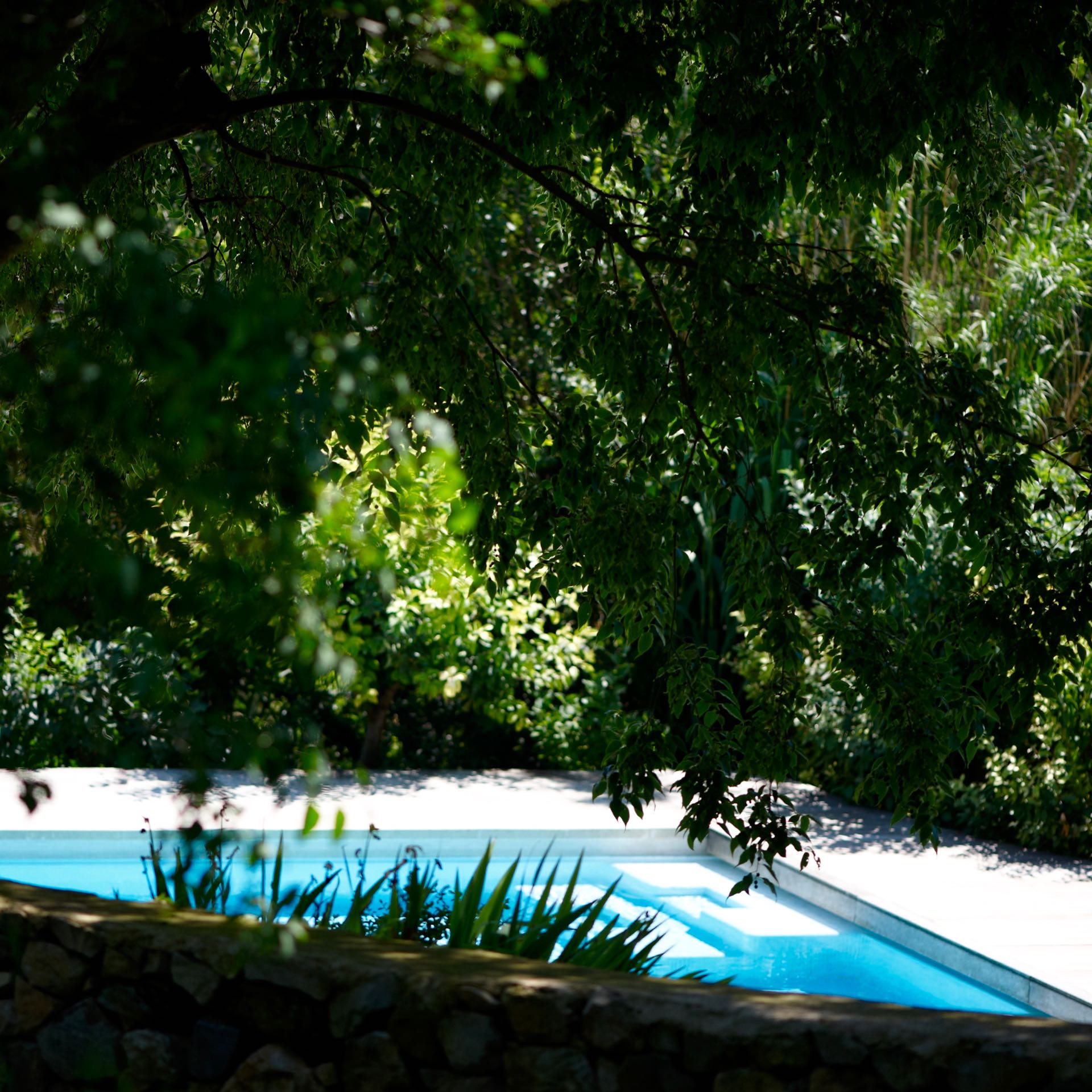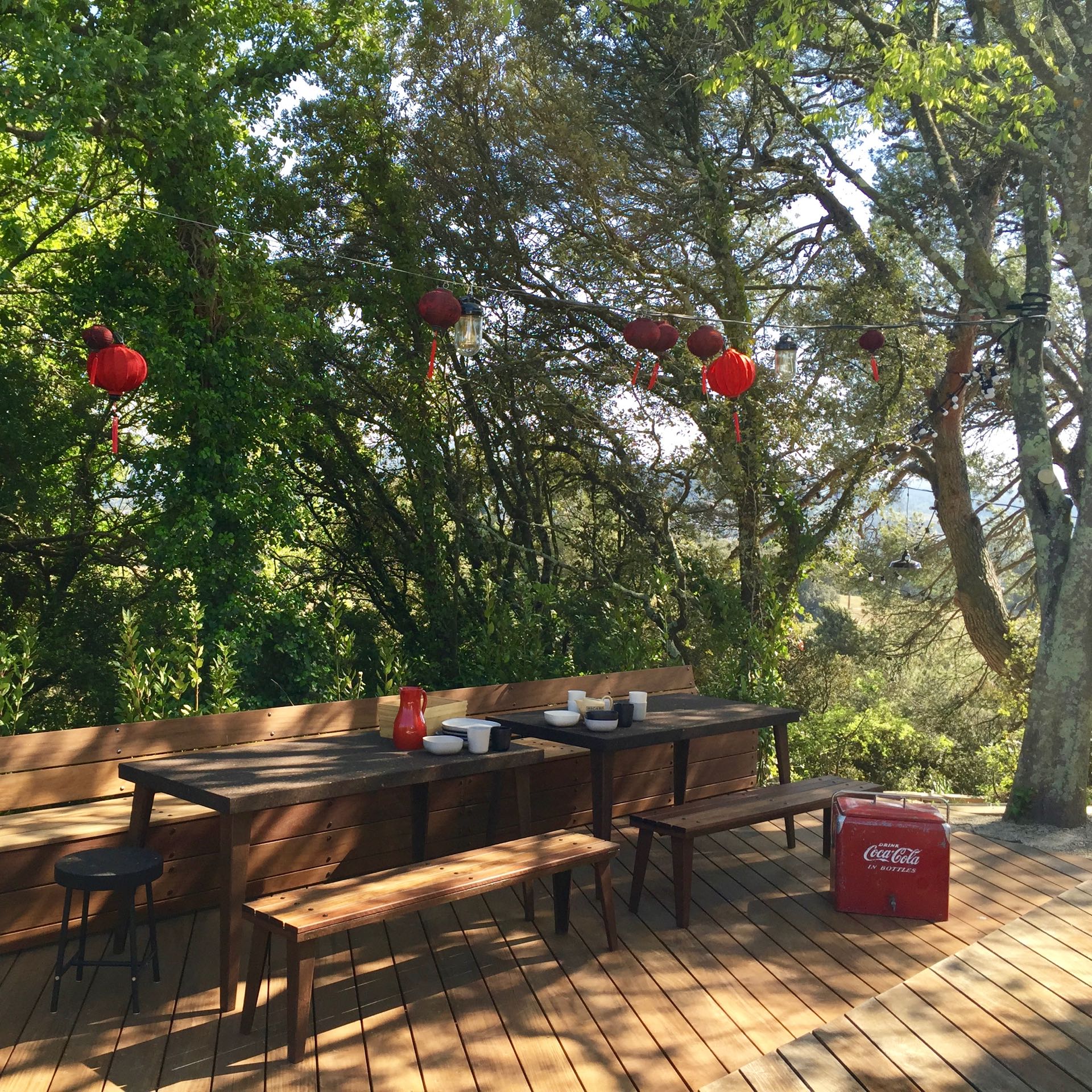 Live and play by the pool
The pool of course, is a destination in it's own right. Many a guest doesn't leave it's neighbourhood much, taking residence on the loungers for most of the day, that is why a couple of years ago, I designed an extension that now houses an al fresco dining area, as well as a summer kitchen. The deck is also a perfect place to settle down with a mat and meditate, exercise, do a yoga session, or whatever makes mind and body happy. A few steps down towards the parasol pines, is a petanque court, kitted with boules and a rake, awaiting the international competitions that regularly take place. And remember, whoever looses 13-0 gets to kiss Fanny…
A few steps down towards the front gate is a wisteria-covered pergola housing a ping pong table, and a hammock waiting for someone feeling like a nap. During the hottest summer day, we sometimes put up an outdoor cinema and enjoy the show just as soon as the cicadas have quieted down.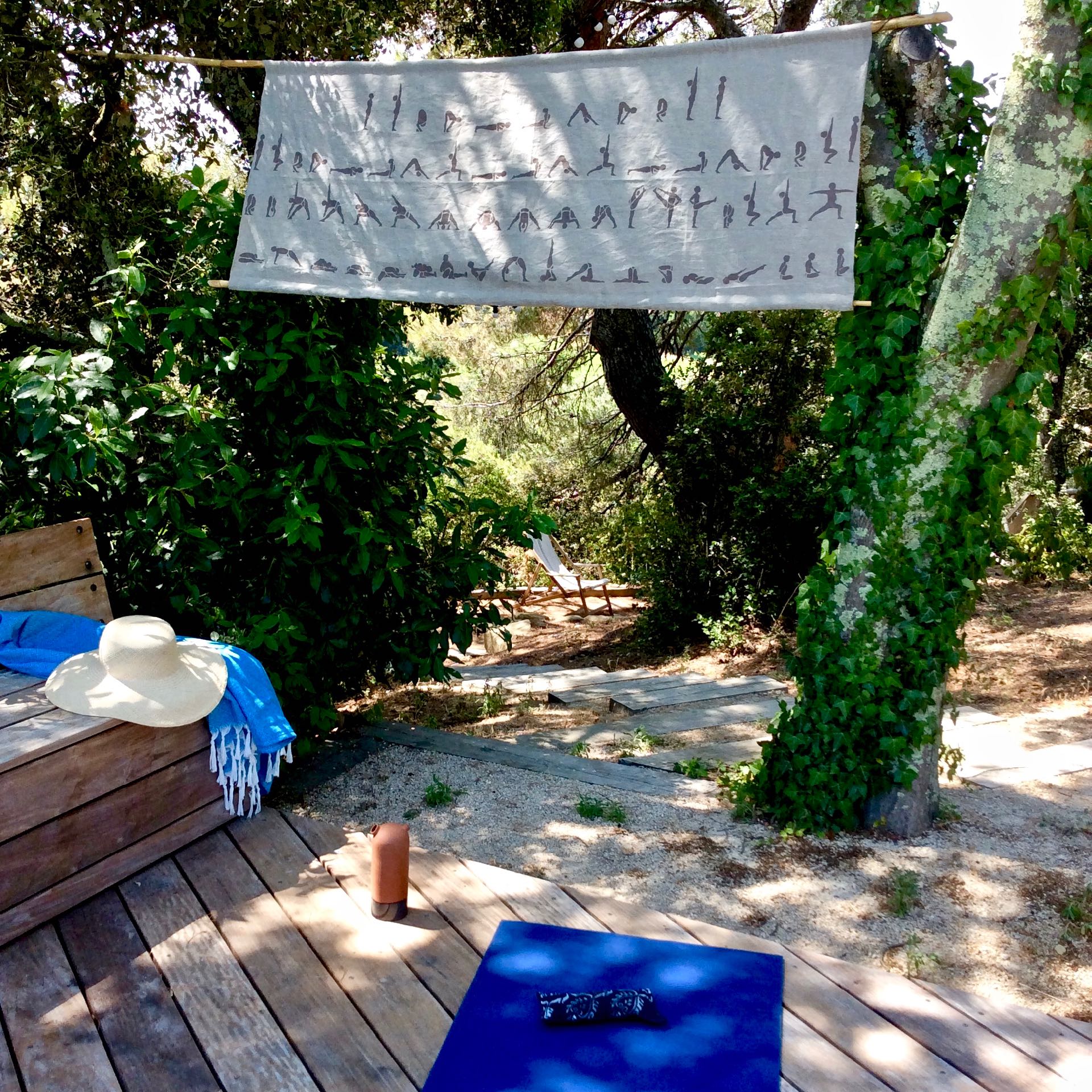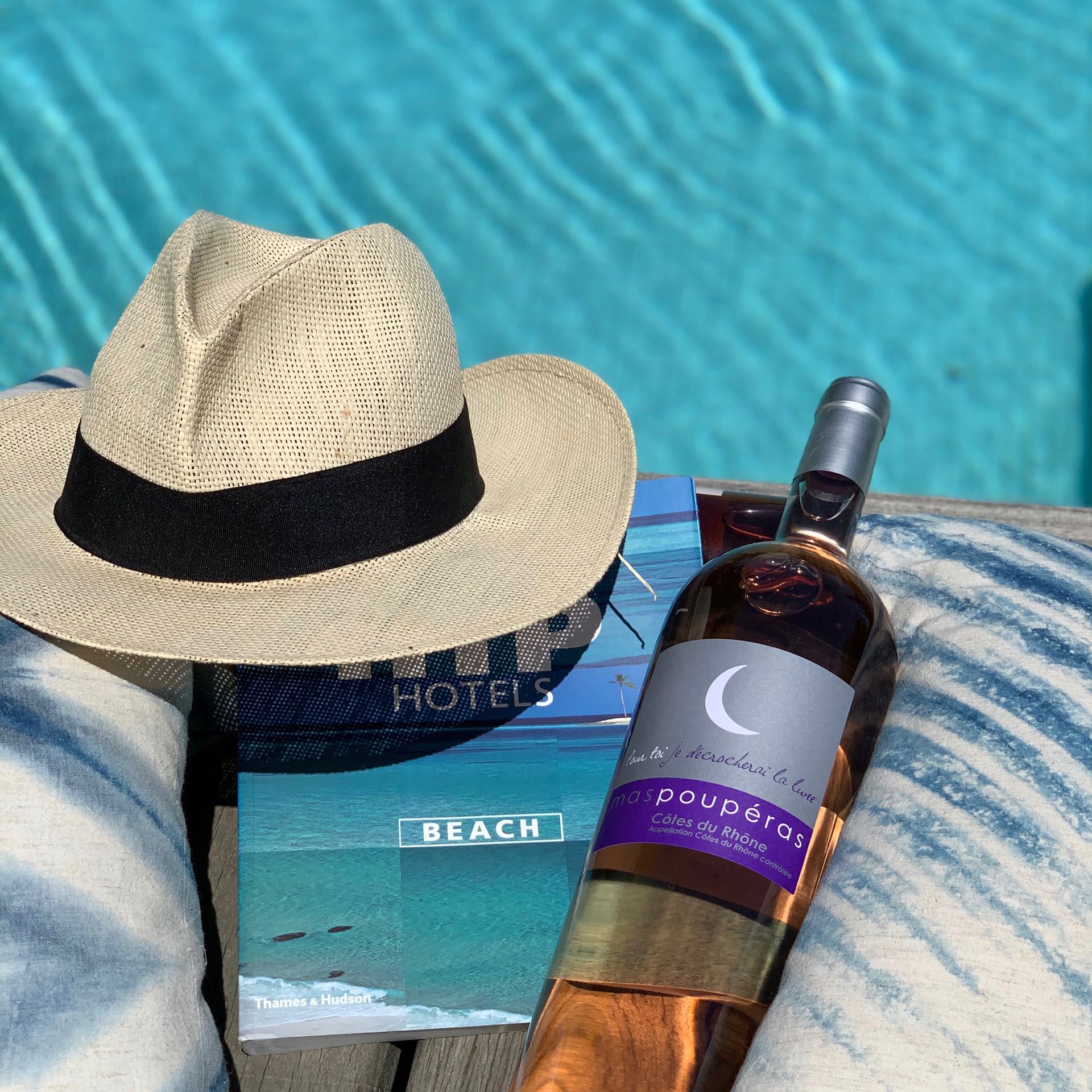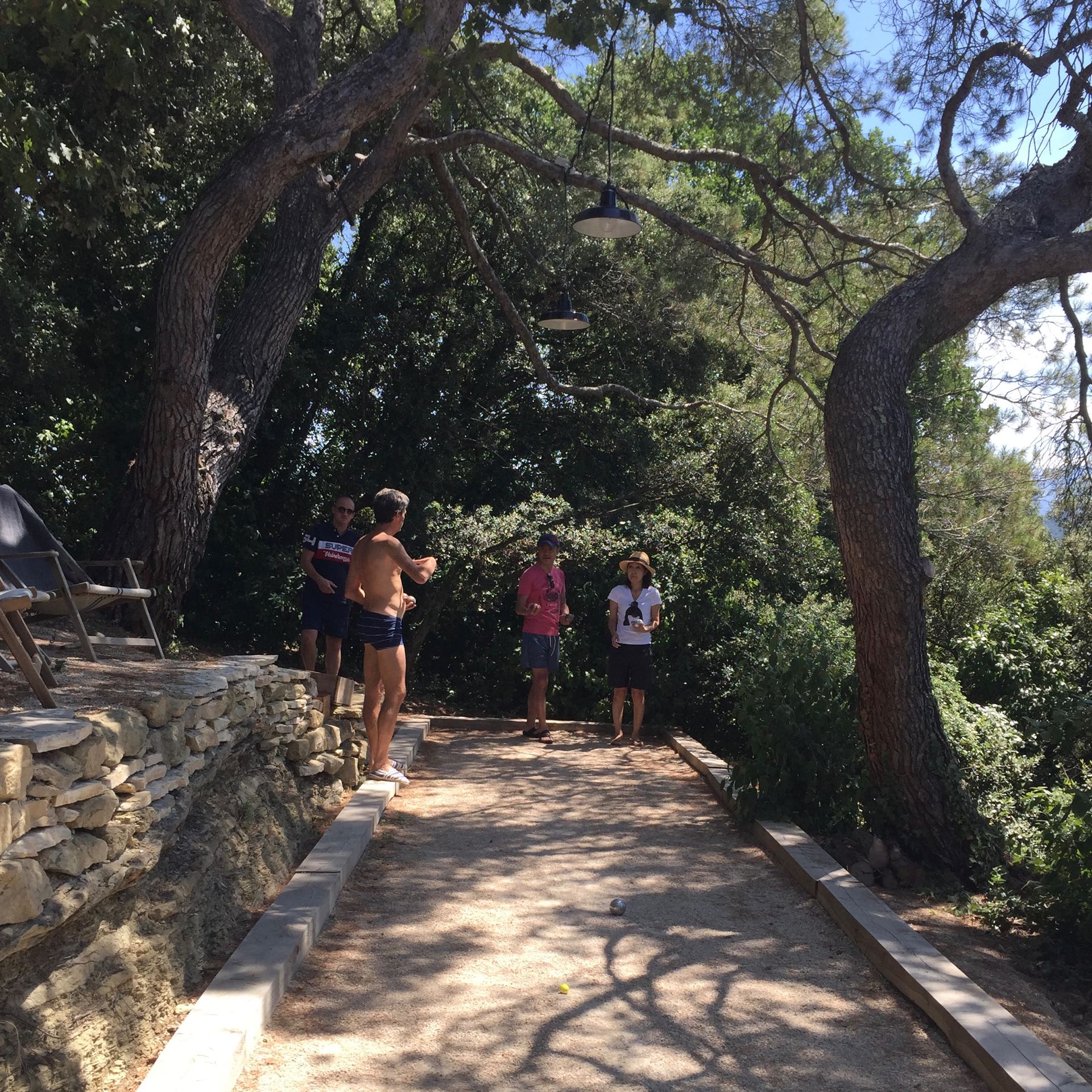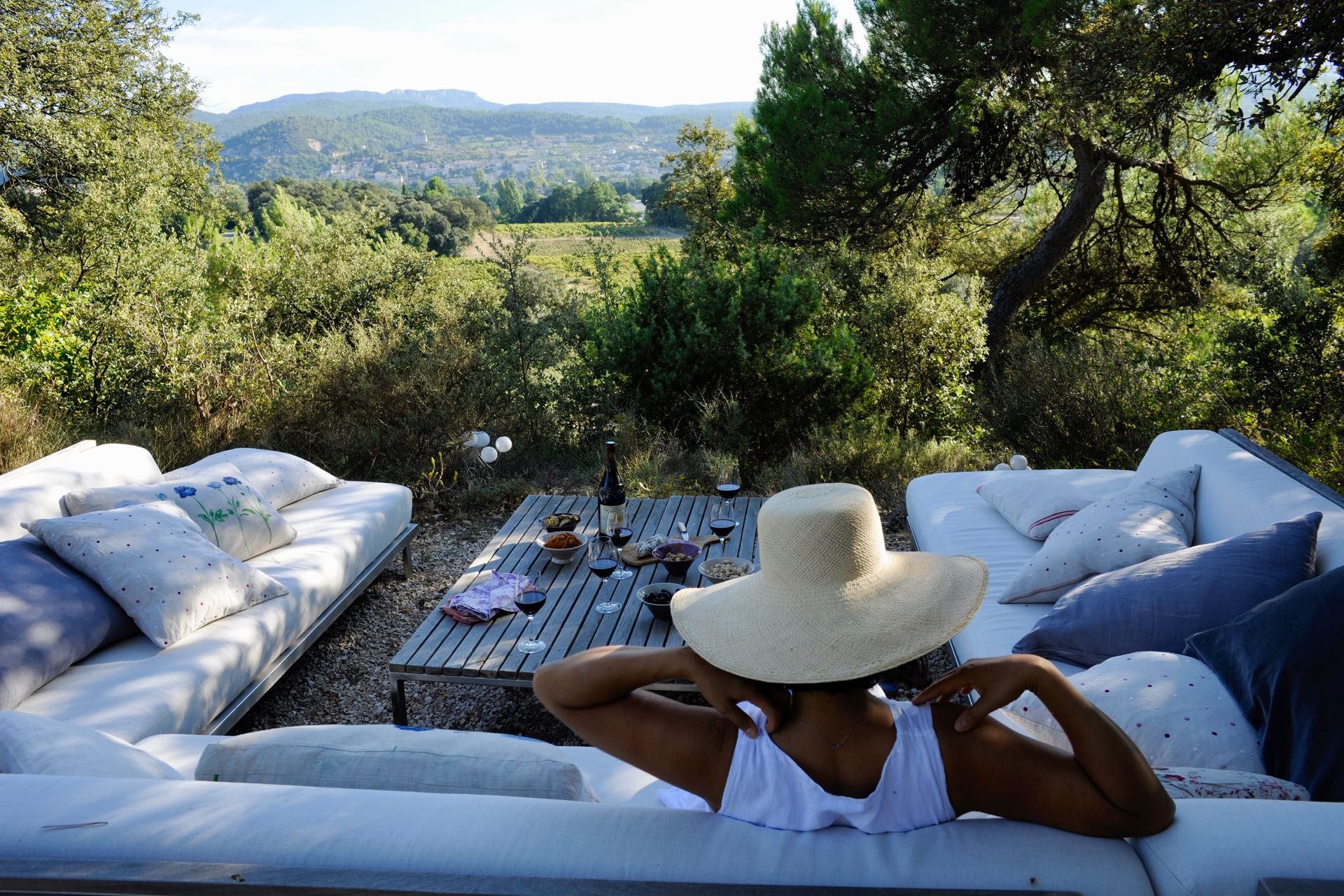 Contemplate medieval Vaison from here and there
Vaison-la-Romaine is a big village rather than a town, but it has plenty to offer in terms of sightseeing, cultural life, activities, and gastronomy. But before you go anywhere, why not just sit down, and take in the view? You are facing the castle which sits proudly above the medieval town, it's narrow cobbled streets, stone fountains and iron bell towers typical of Provence's perched villages.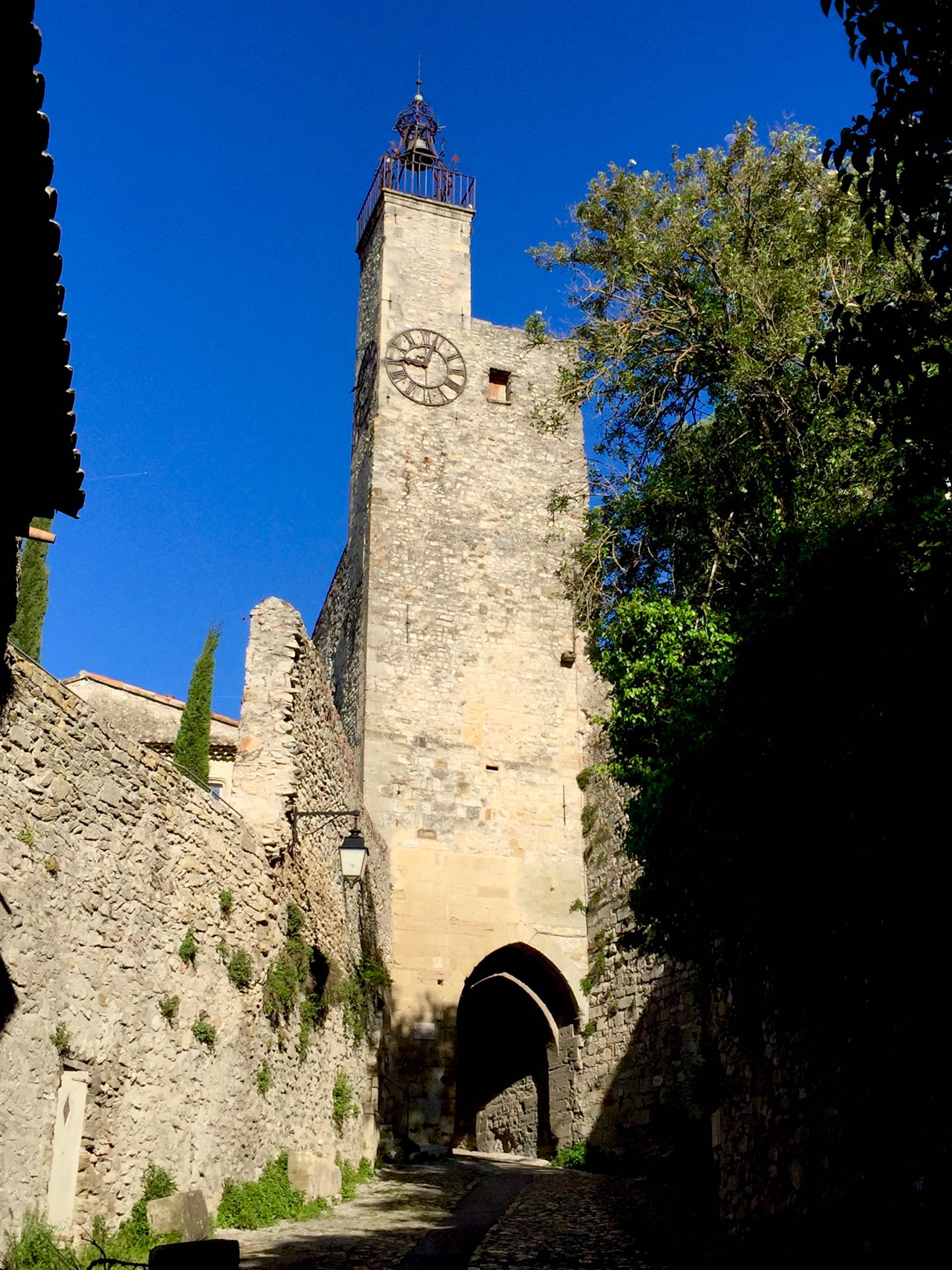 Experience the local rituals
Aperitif is a local tradition which many of our guests are eager to experience. Our dry and sunny climate allows for outdoor aperitif year round as testified in this video, taken late March at one of our view points.
Should you like to discover local wine making, we would be happy to oblige with recommendations.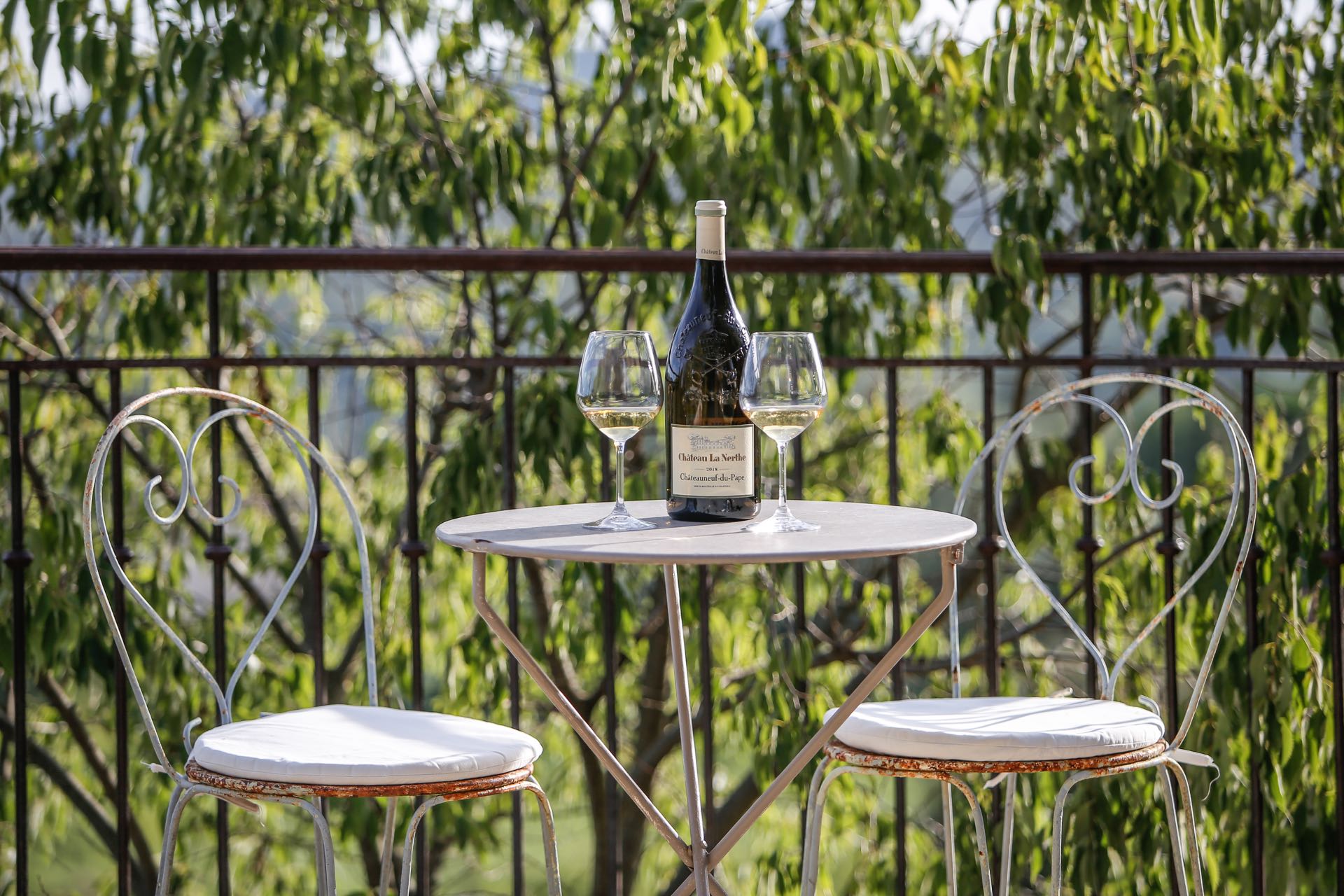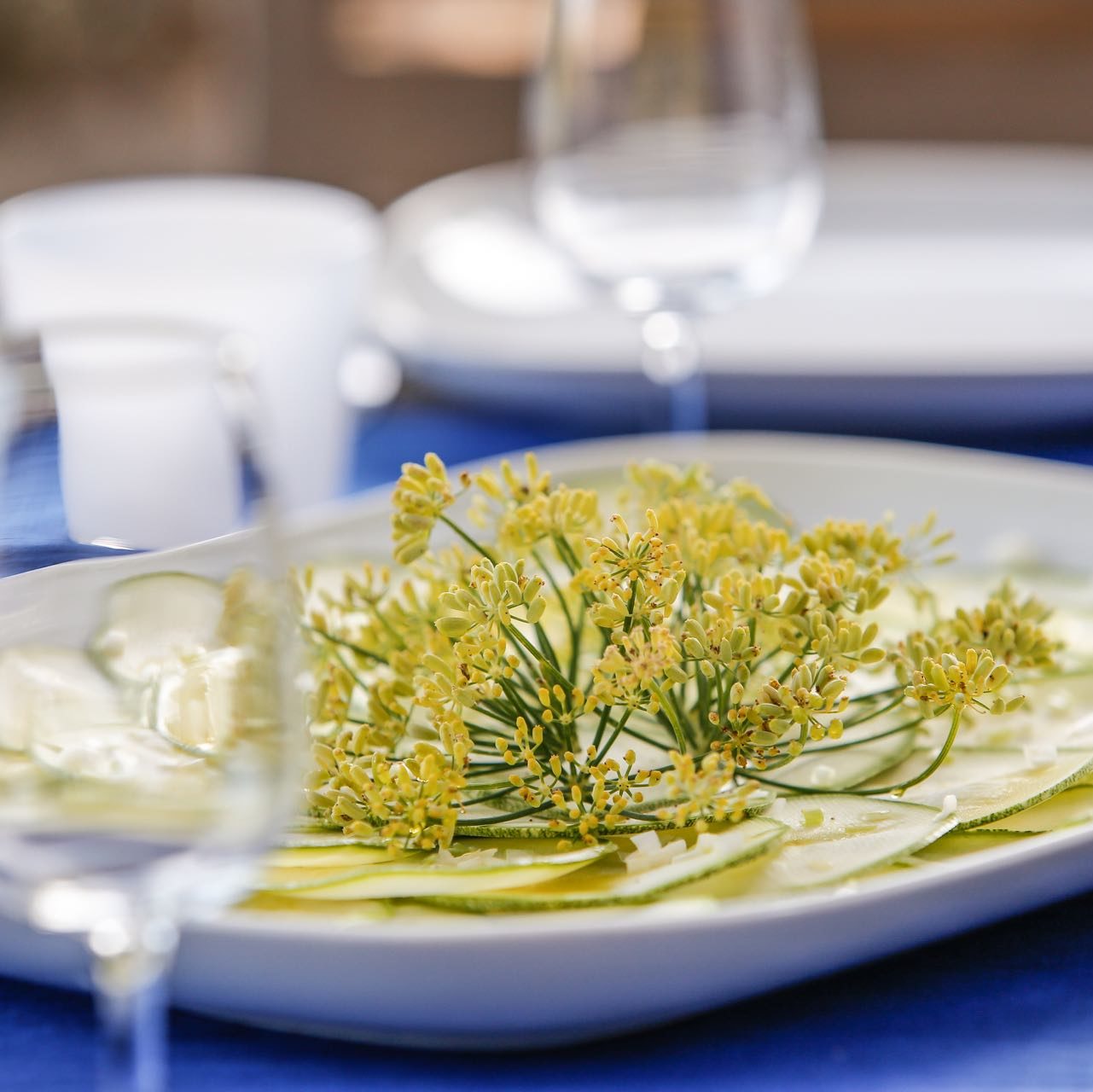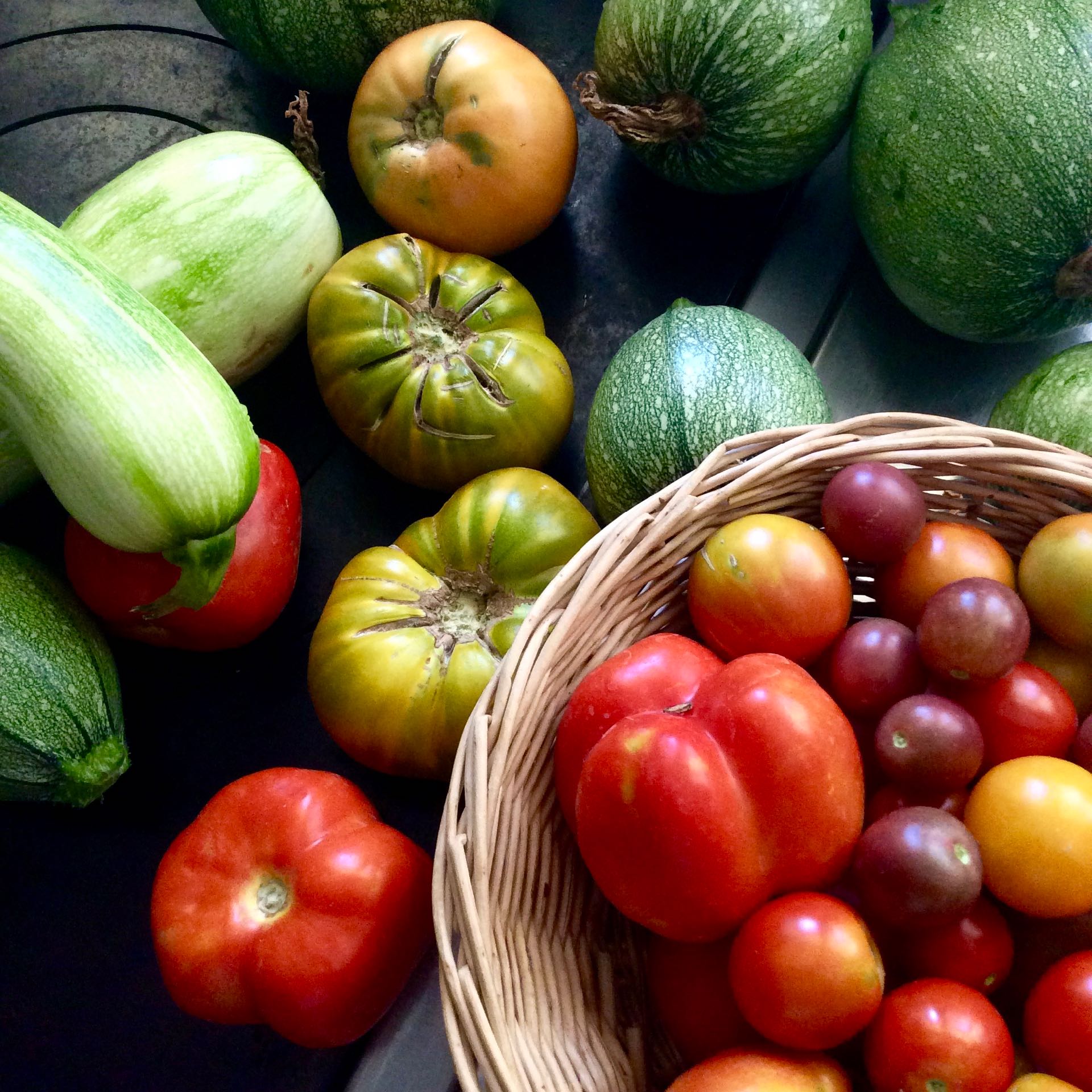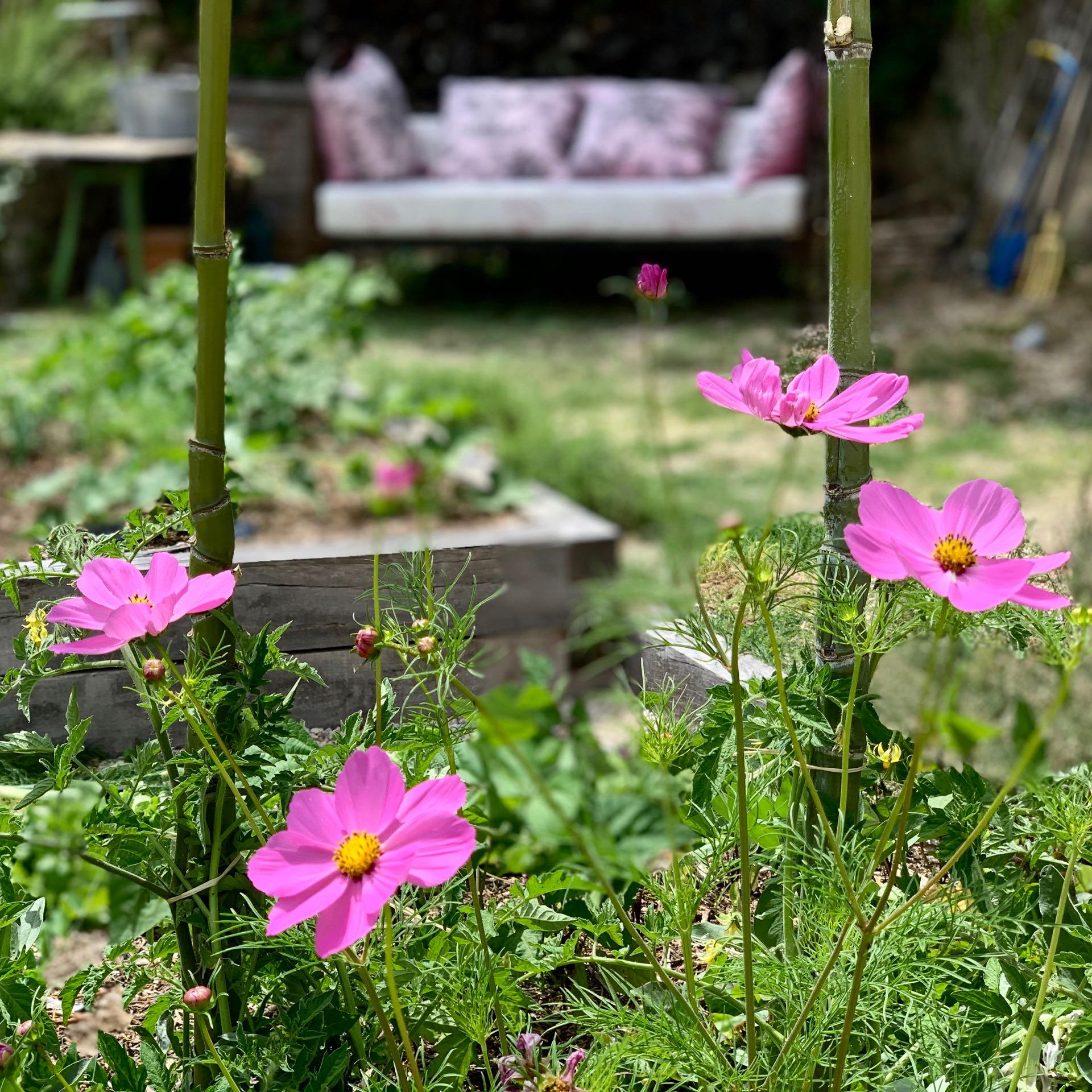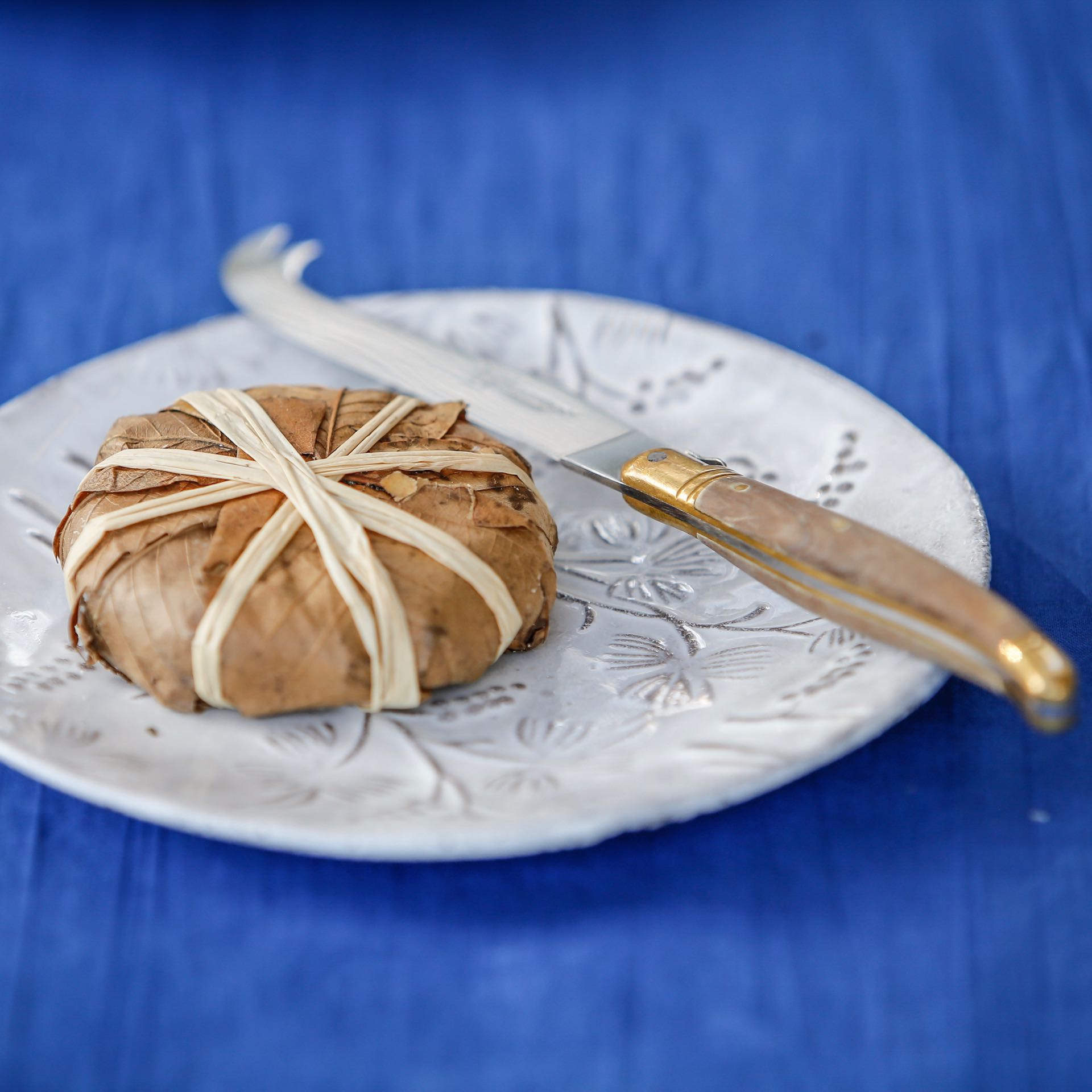 Go from soil to plate
Our potager located just outside the kitchen make the expression a reality. Not only is it healthy, it is fabulously convenient as well, you will experience how easy it is to just pick the veggies seconds before having them on a plate. No shopping, storing, not much cleaning for most, as we  grow them fully organic, with only comfrey planted nearby as fertiliser, you can eat them off the plant, without even rinsing off the skin, and thus enjoy all the goodness of nature.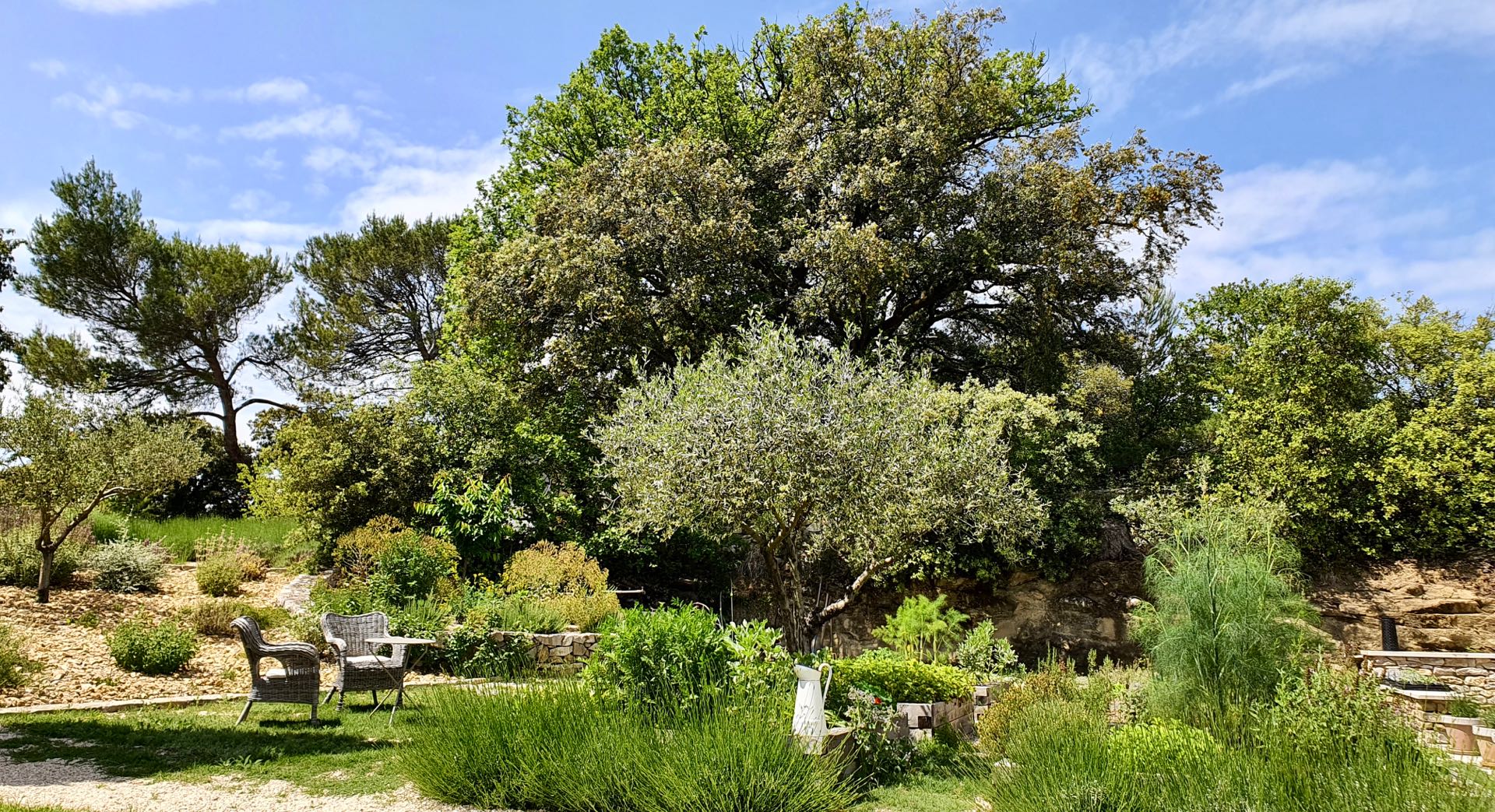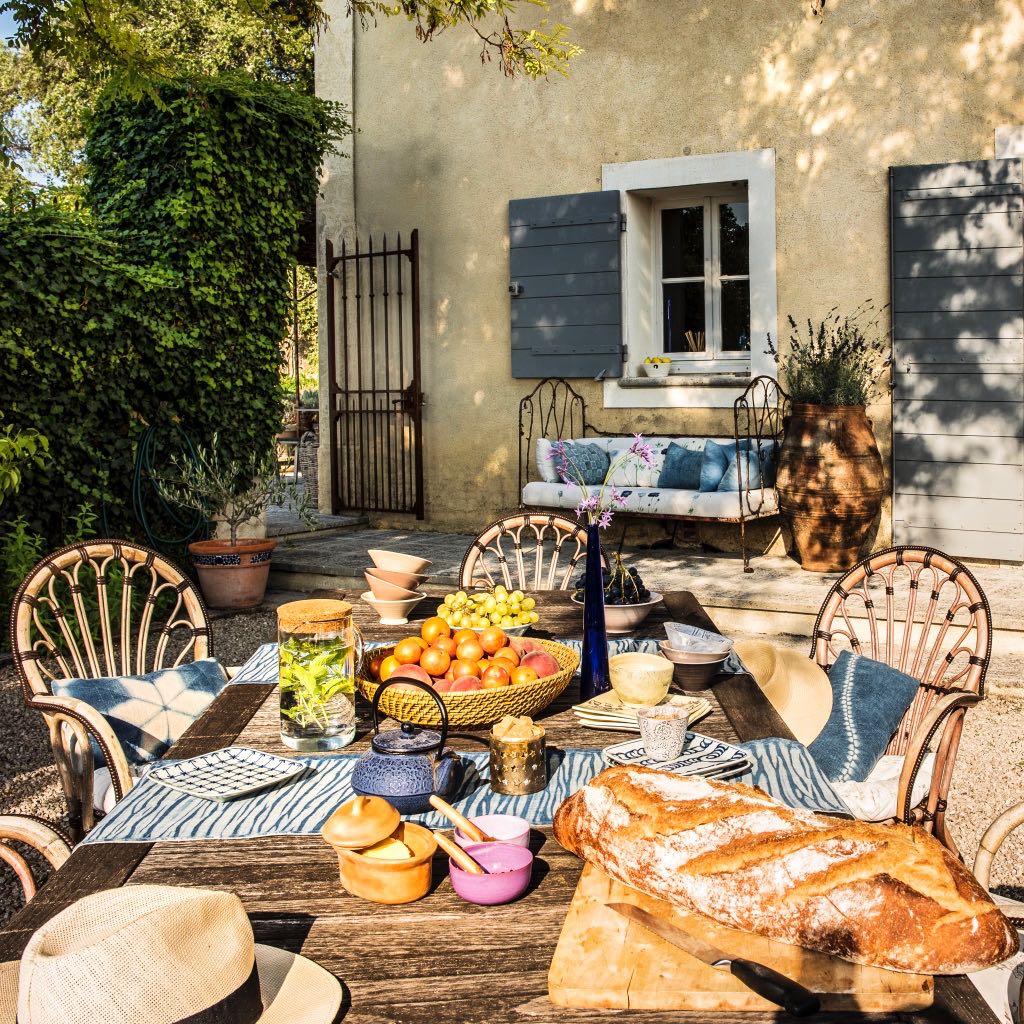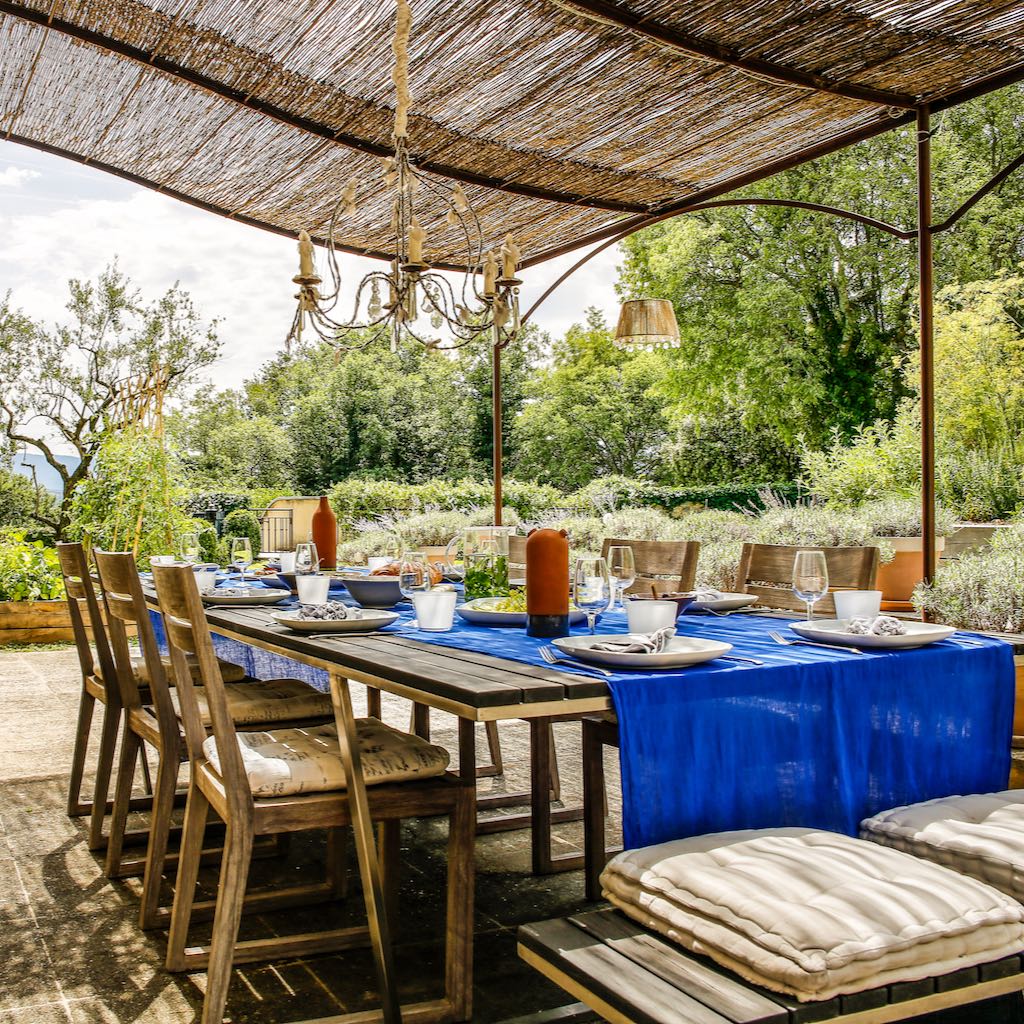 Entertain in style
Whether indoor or al fresco, la Baye des Anges is not short of simply elegant entertaining spaces. And, as we take cooking very seriously at la Baye des Anges, the kitchen is fitted with professional equipment to allow the chef in you to express its full potential.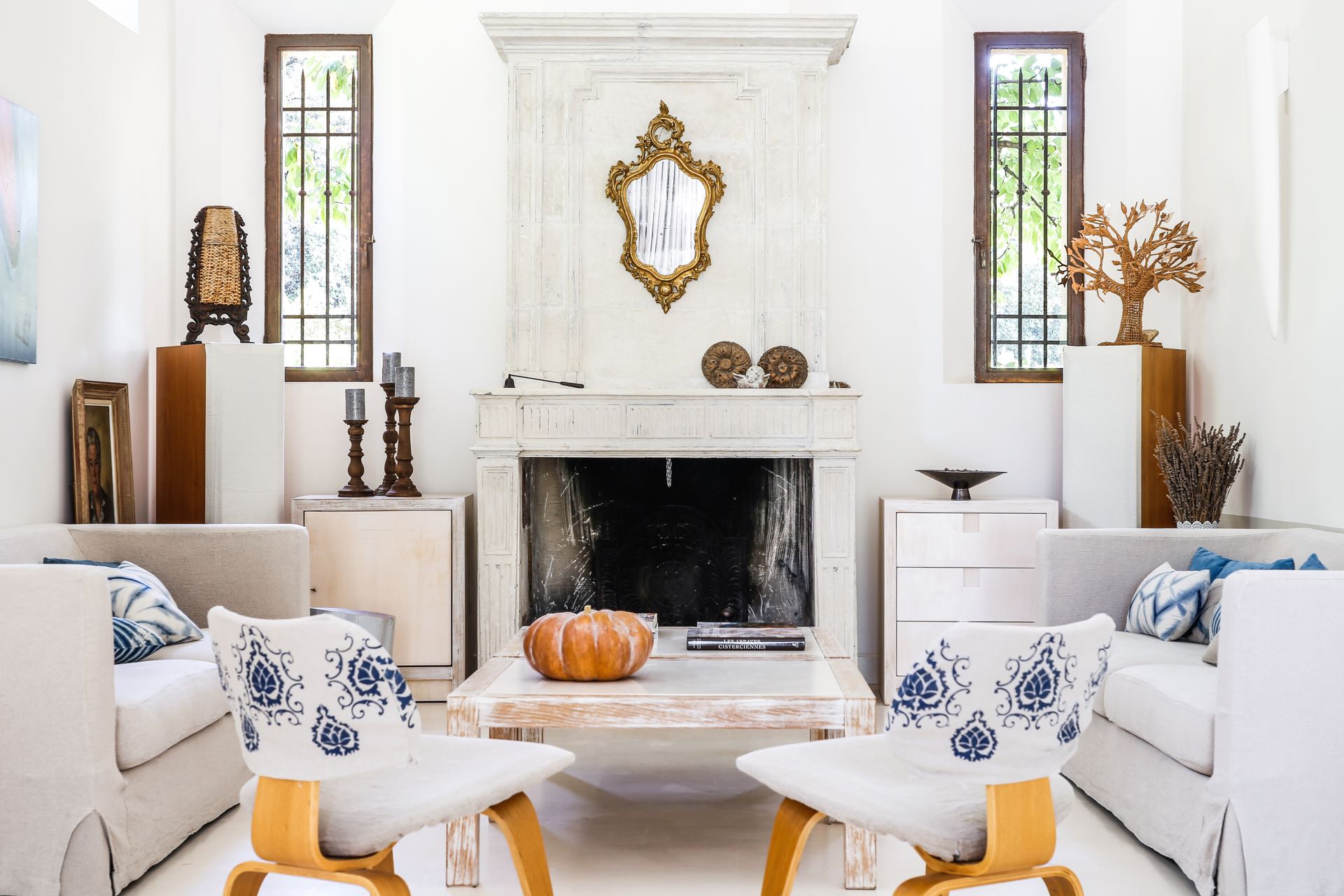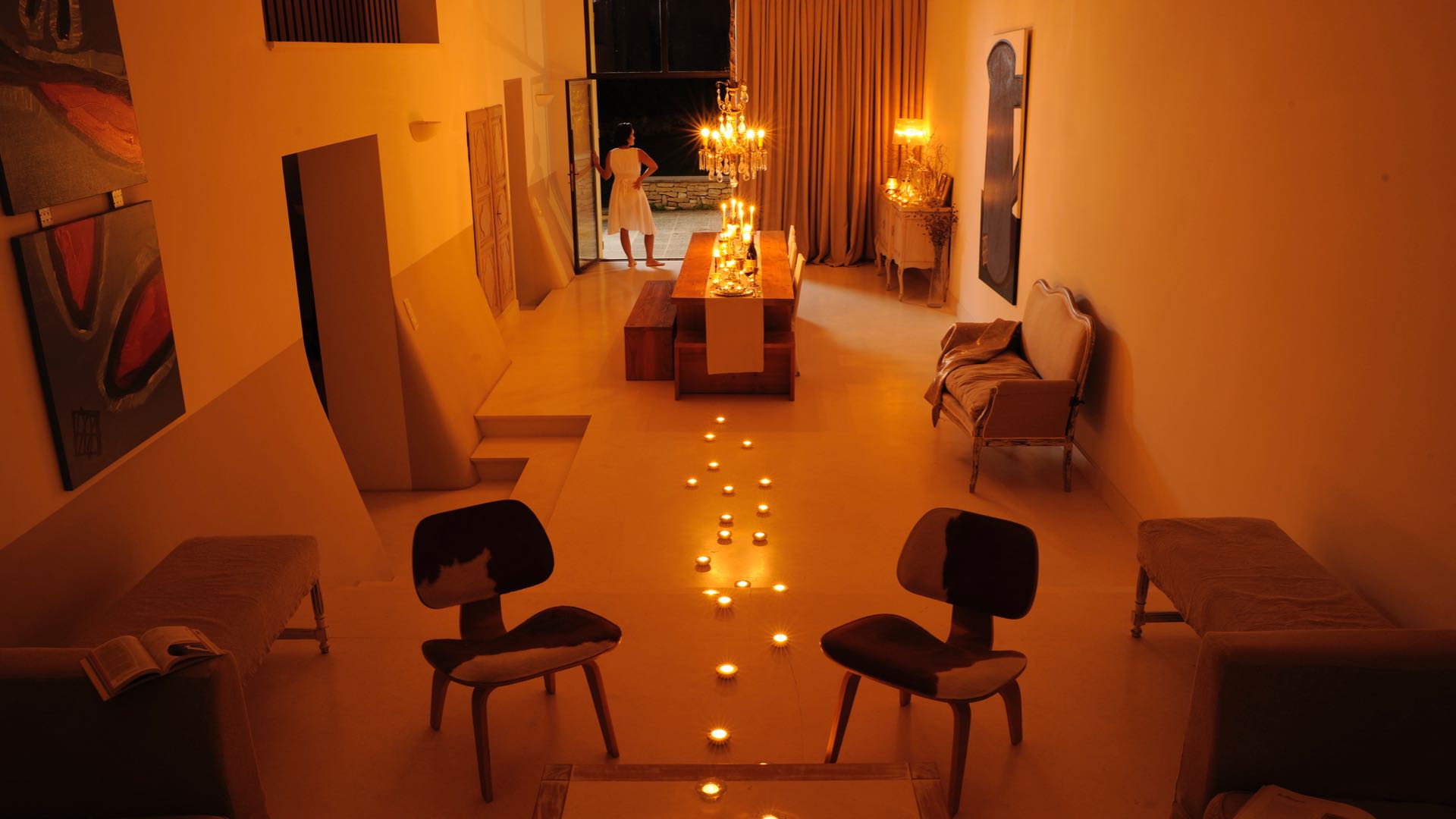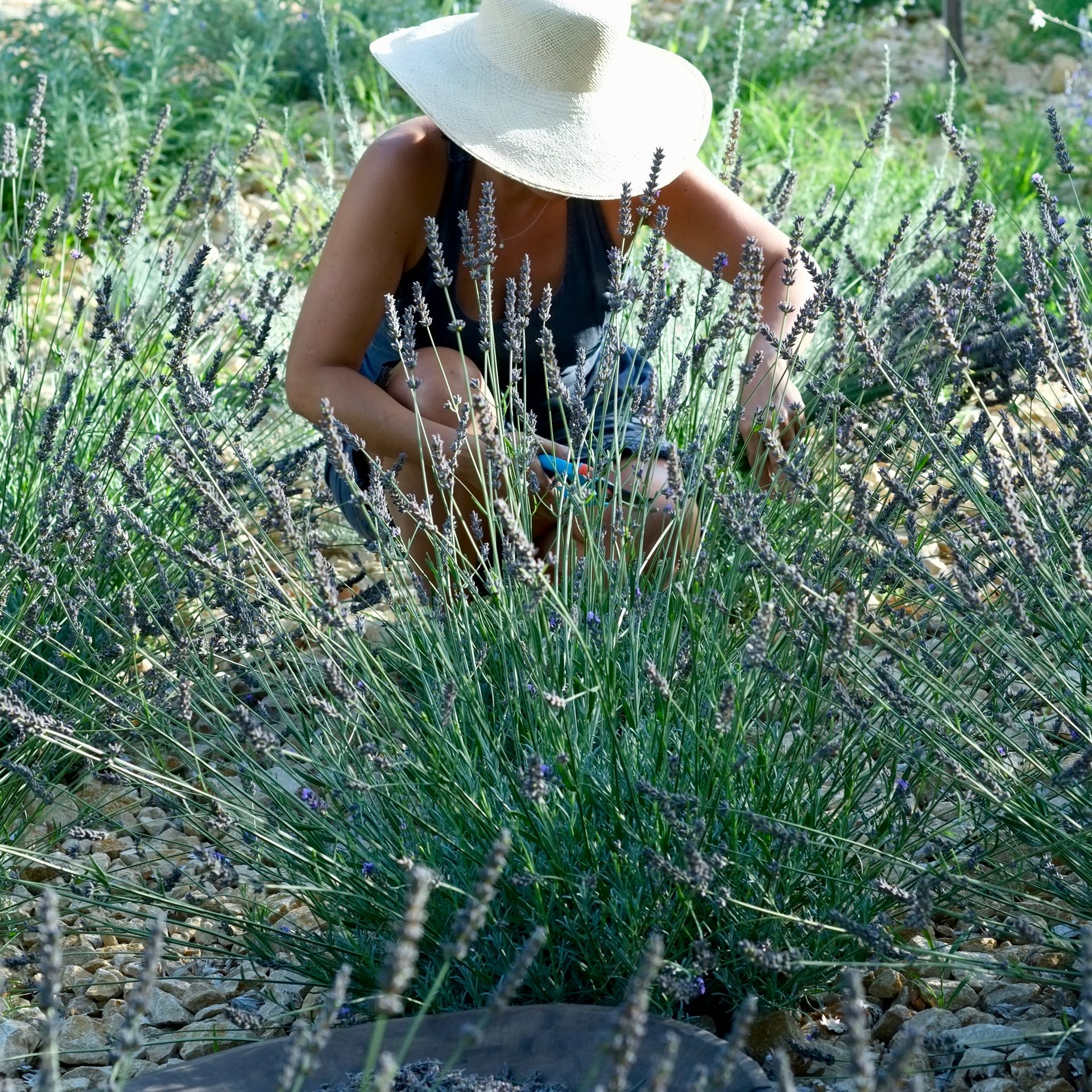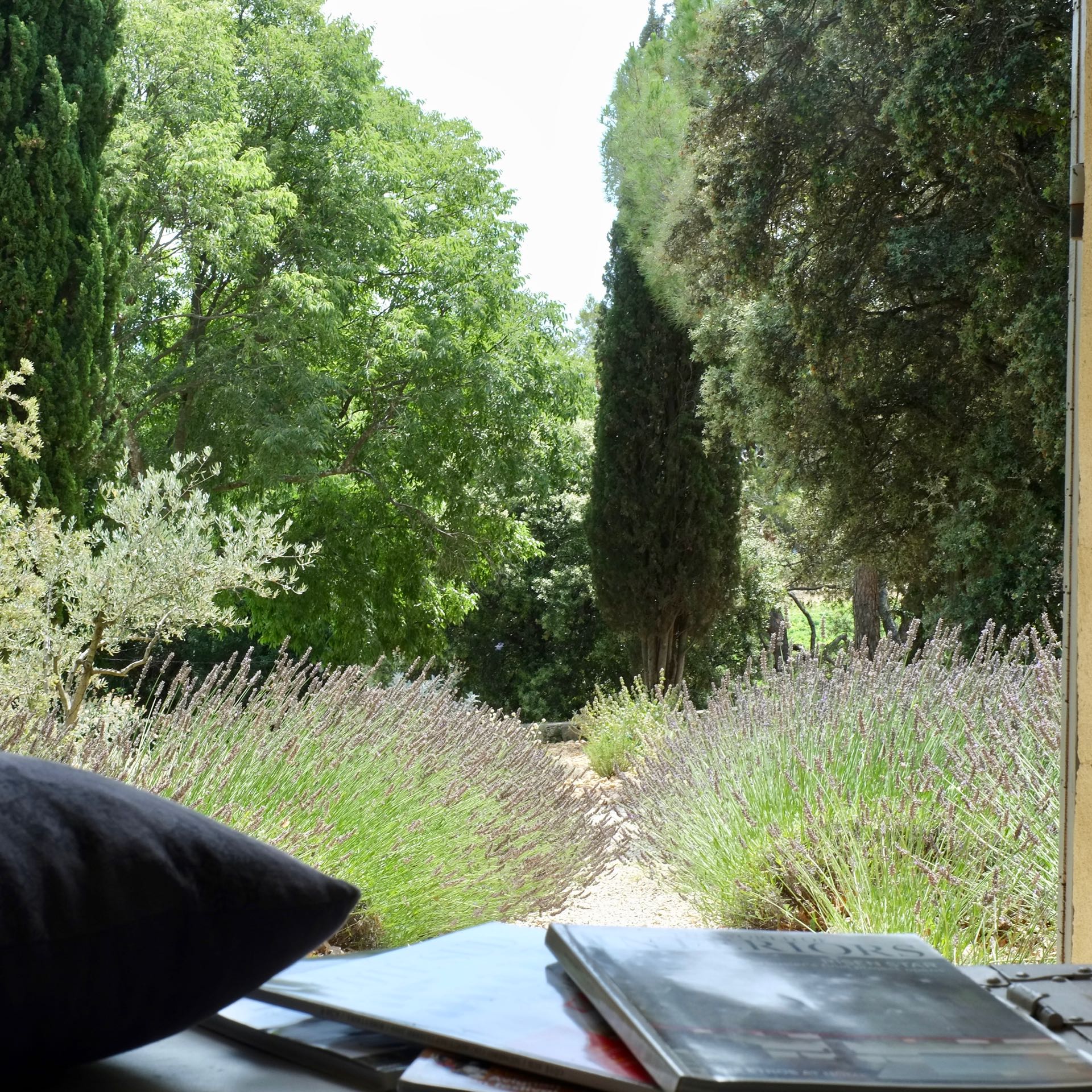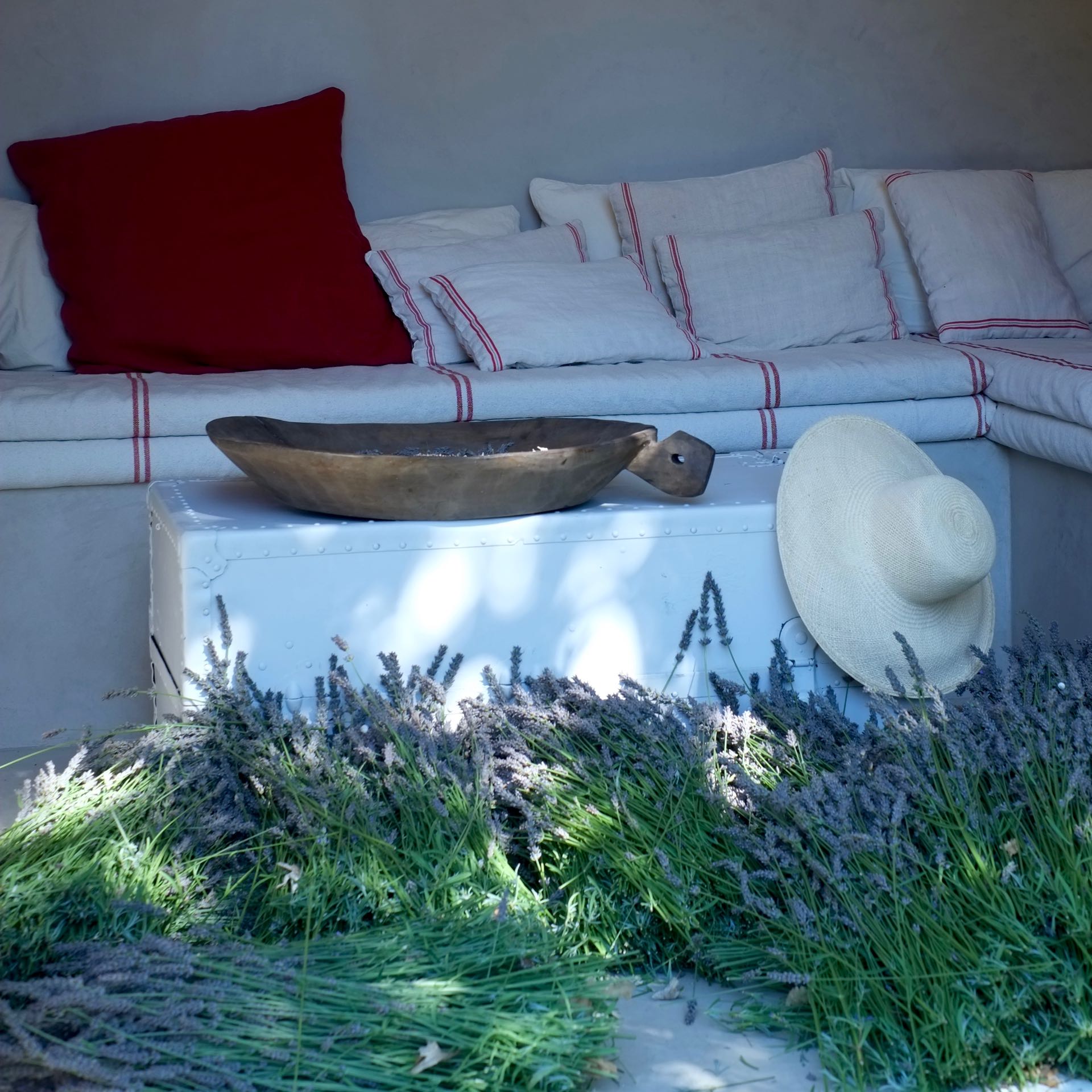 Experience the lavender fields… at home
The much famed and longed for lavender field can be experienced small scale in the comfort and privacy of the garden. Instead of having to jump off your car by the side road, you can take your time and get just the right angle for your picture, and then retreat to a fresh drink and a magazine in the summer house, kept fresh by it's stone walls and oak tree shading.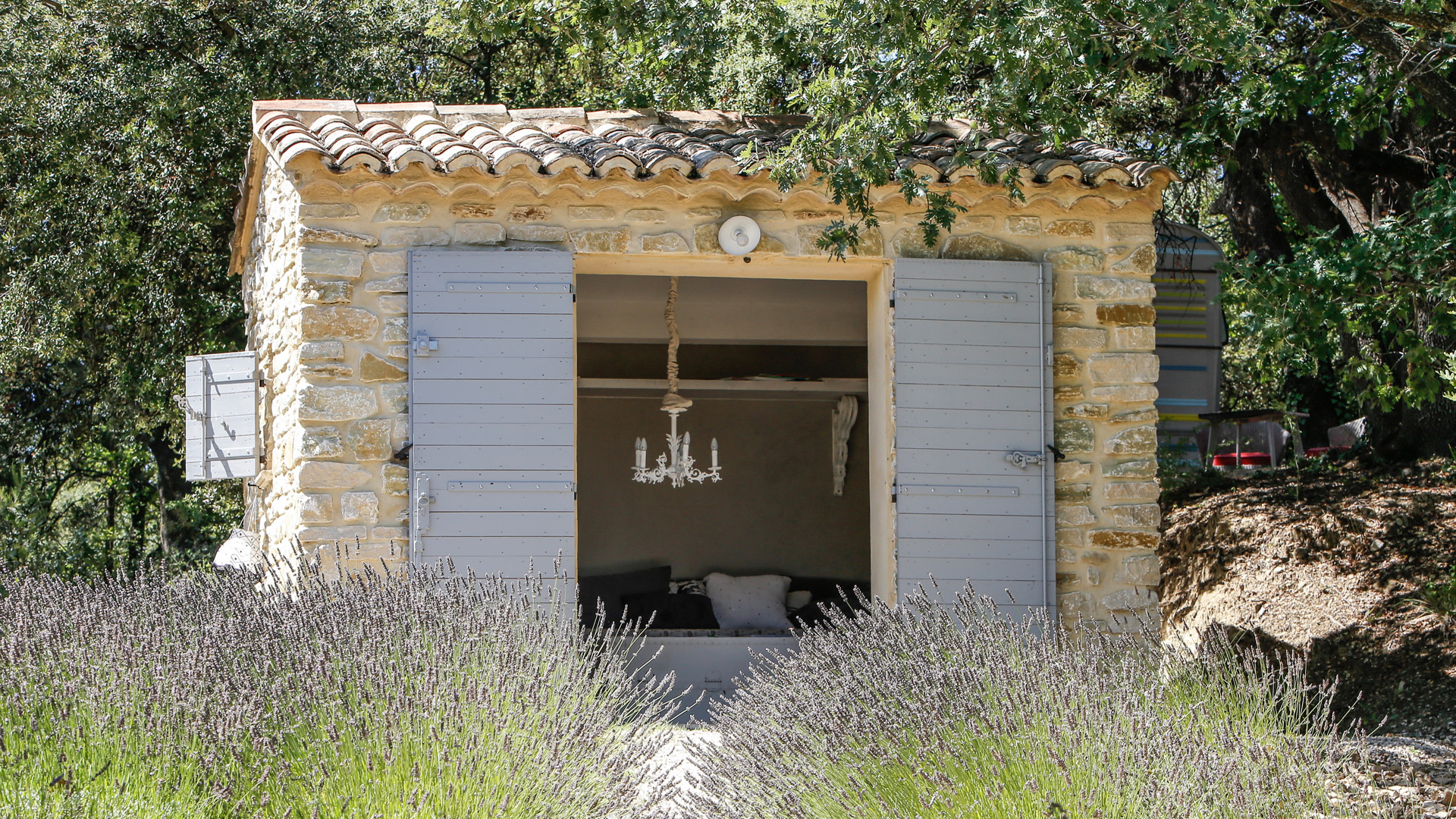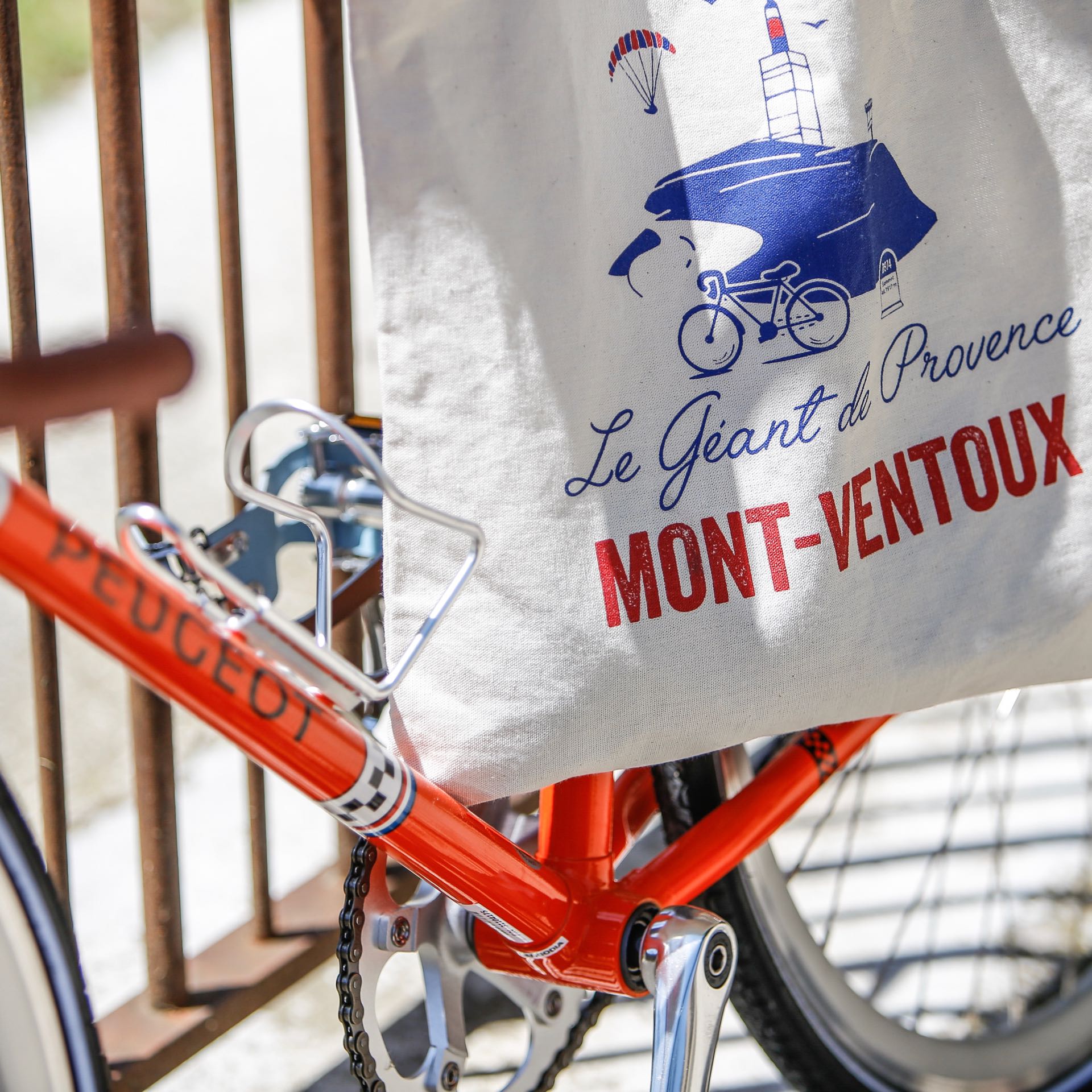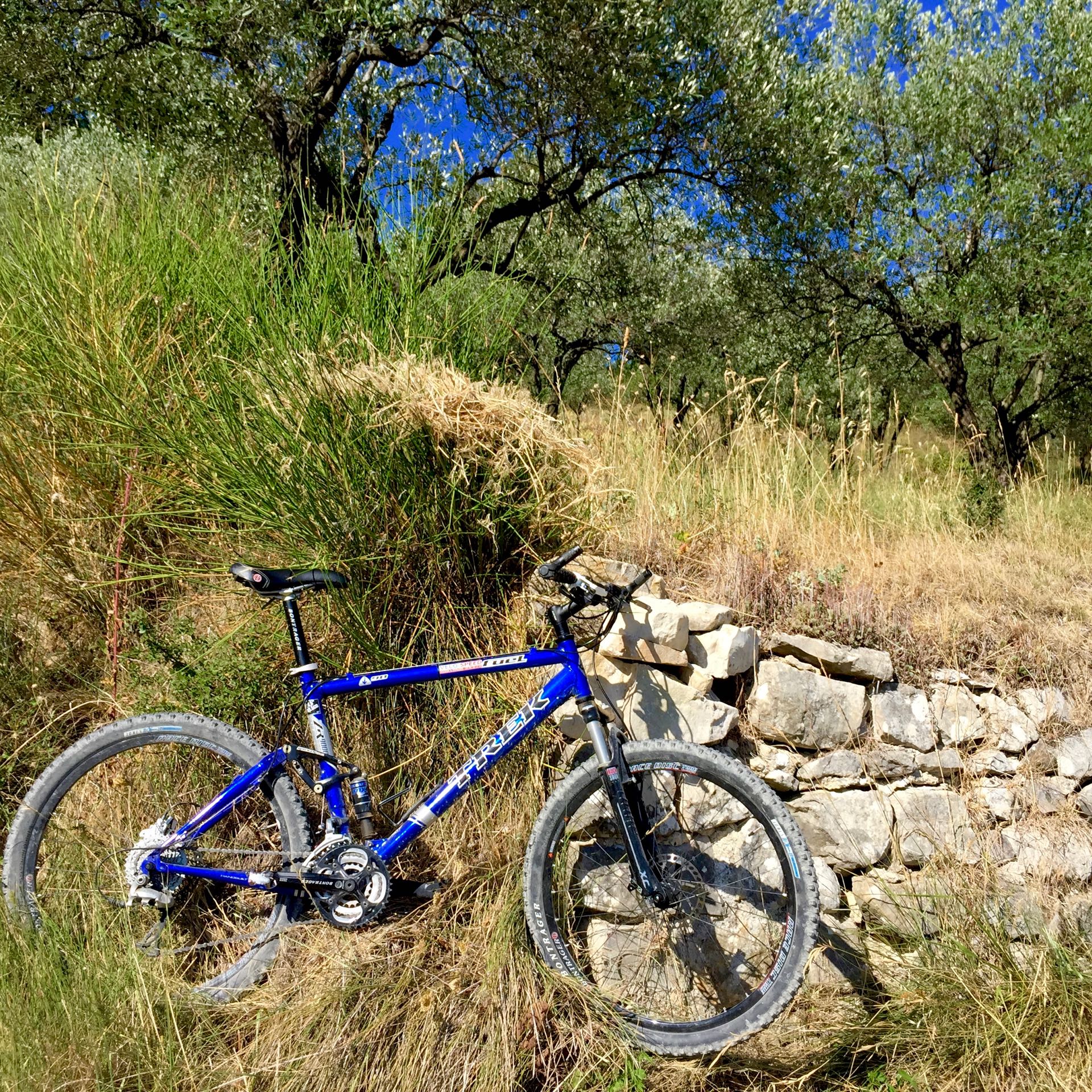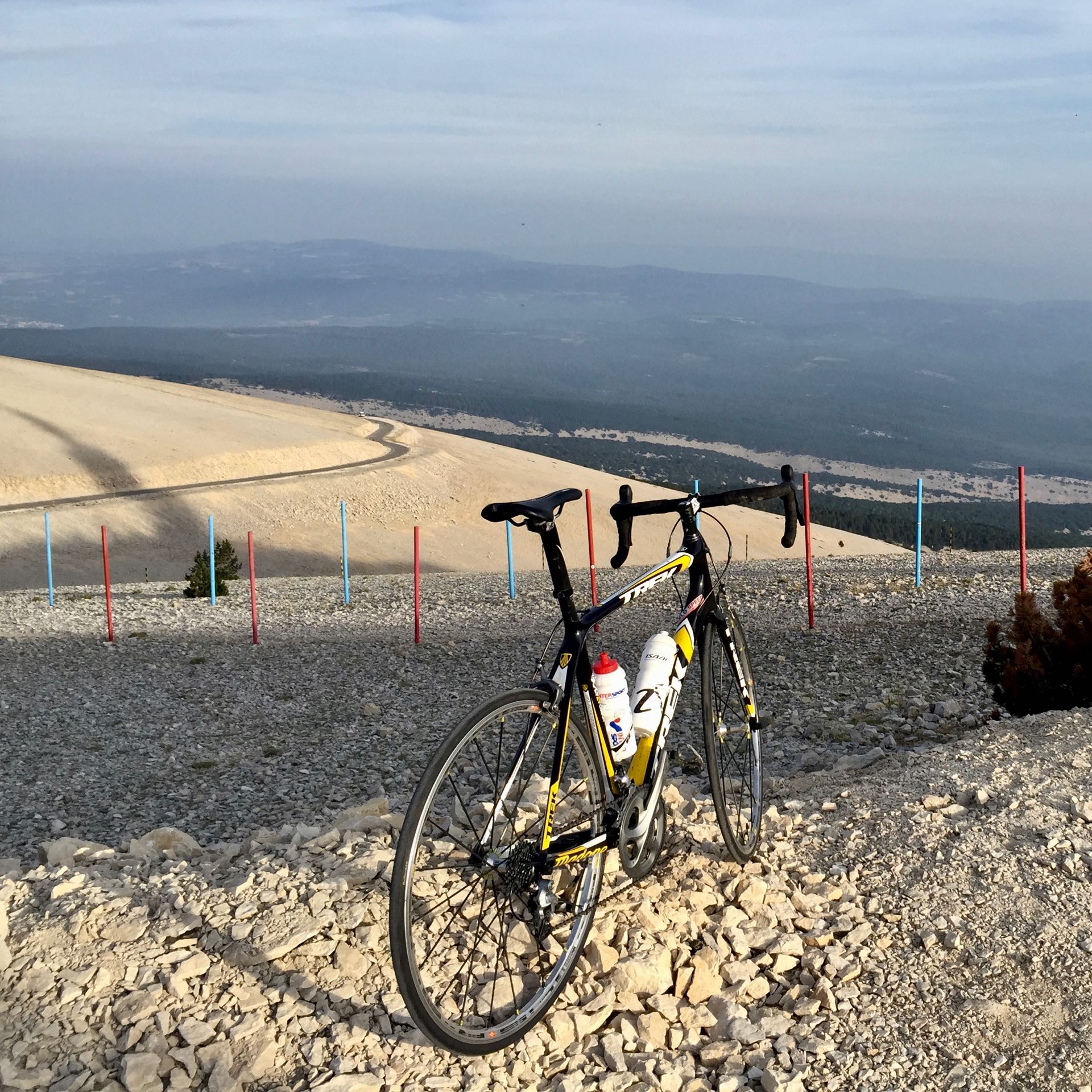 Cycle the Ventoux and much more
If you are a fond cyclist, the giant of Provence facing you from our patio will keep challenging you to get up there! Once the exploit done, please don't forget to send us the selfie to be included in our hall of fame! But cycling is by no mean restricted to the hardships of Ventoux climbing. Our area is cycling heaven as many of you know, a whole world to explore.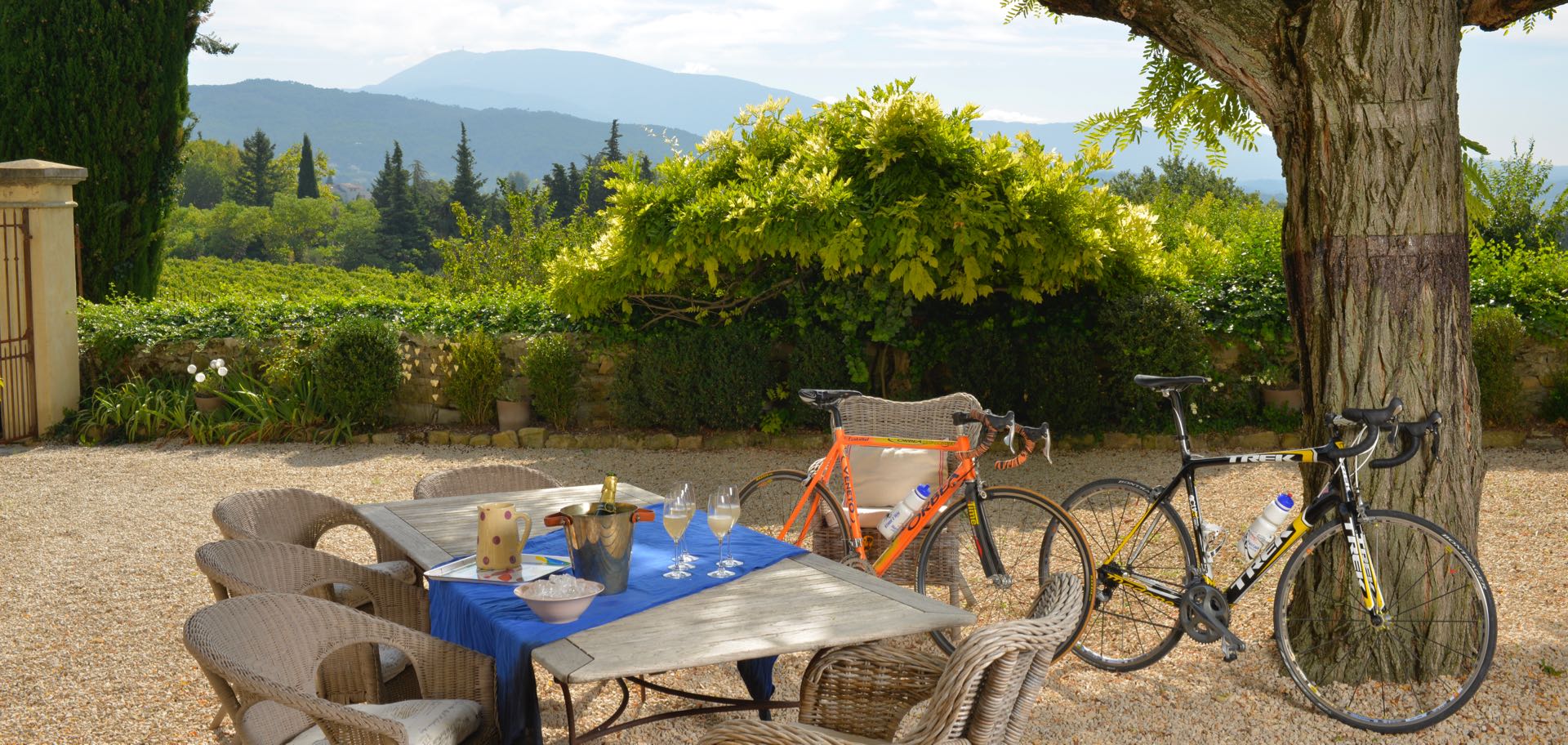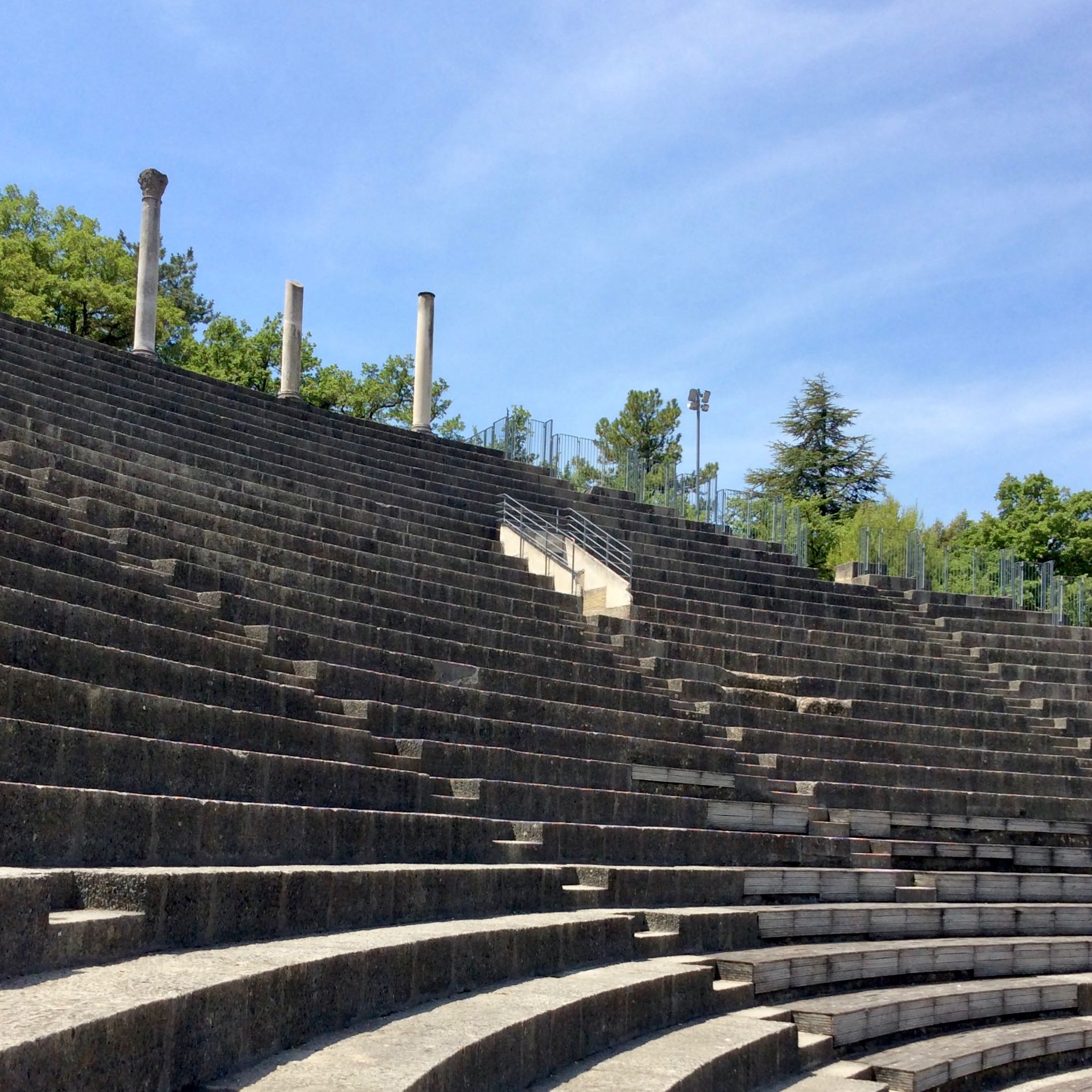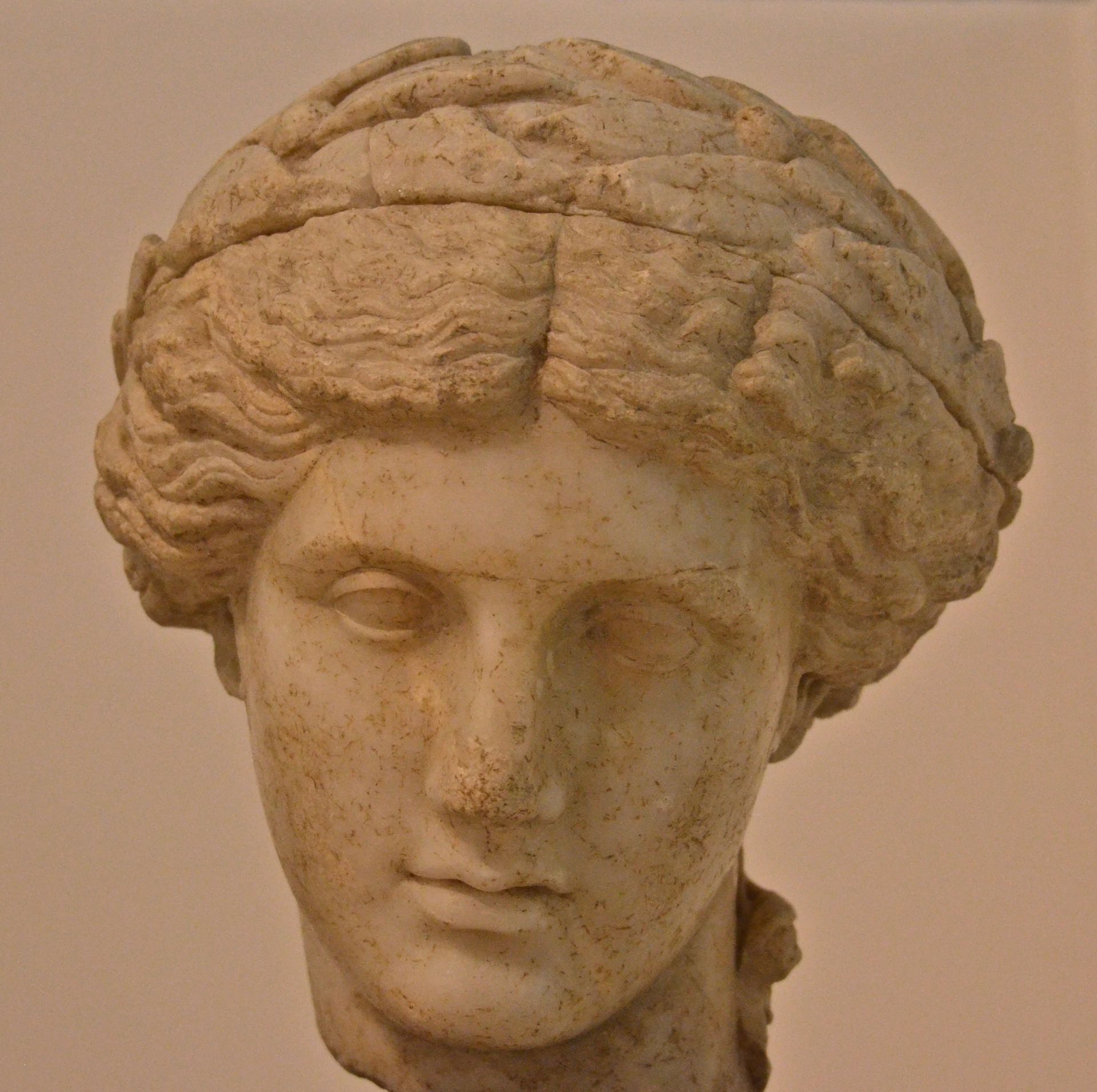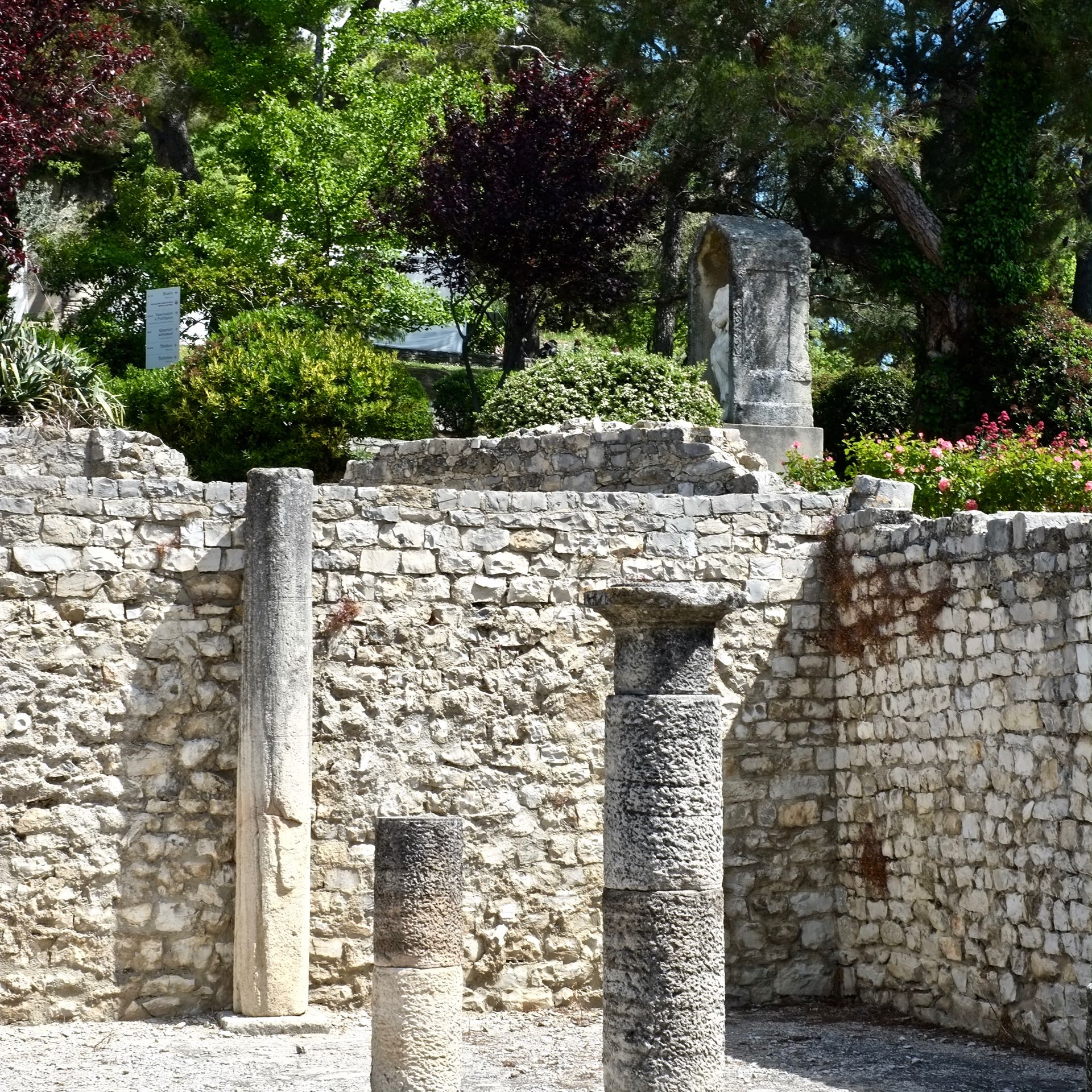 Experience Roman archeology 
Vaison-la-Romaine is the biggest Roman archeologic site in France, and one of the biggest in Europe. It's theatre hosts festivals and concerts through out the summer season. The antique site also include a forum, a shopping street, and several patrician villas that would make any billionaire pale: Vasio Julia Vocontiorum was a major Roman settlement and as such was a lavishly appointed city. You will find all of this in a very well illustrated book bought a the museum as well as a short DVD recreating the antique lives or Vaison's inhabitants, a ludic and interesting way to prepare your visit. You can also sit at our view point, for aperitif for example, and check out the row of columns crowning the top of the theatre, visible below, maybe than will you find the will power to leave our little paradise for a while and explore the antic city of Vasio…