Bringing la Baye des Anges to it's present state has been a life adventure for our family. It all started in late 1999, with the discovery of this marvellous property. A few months planning, and then 12 month of building works where needed to transform this ruined house, damaged by years of abandon, into a confortable home… I'll share here some shots from a photo album that has proved very popular with our guests.
The story starts with a large farm, with awesome views over Vaison-la-Romaine, and the hills behind, all the way to Mont Ventoux, many beautiful trees on the property… but not quite as comfortable as one might like 🙂
Here are the "Before" pictures
The works started in December 2000, and laster exactly a year..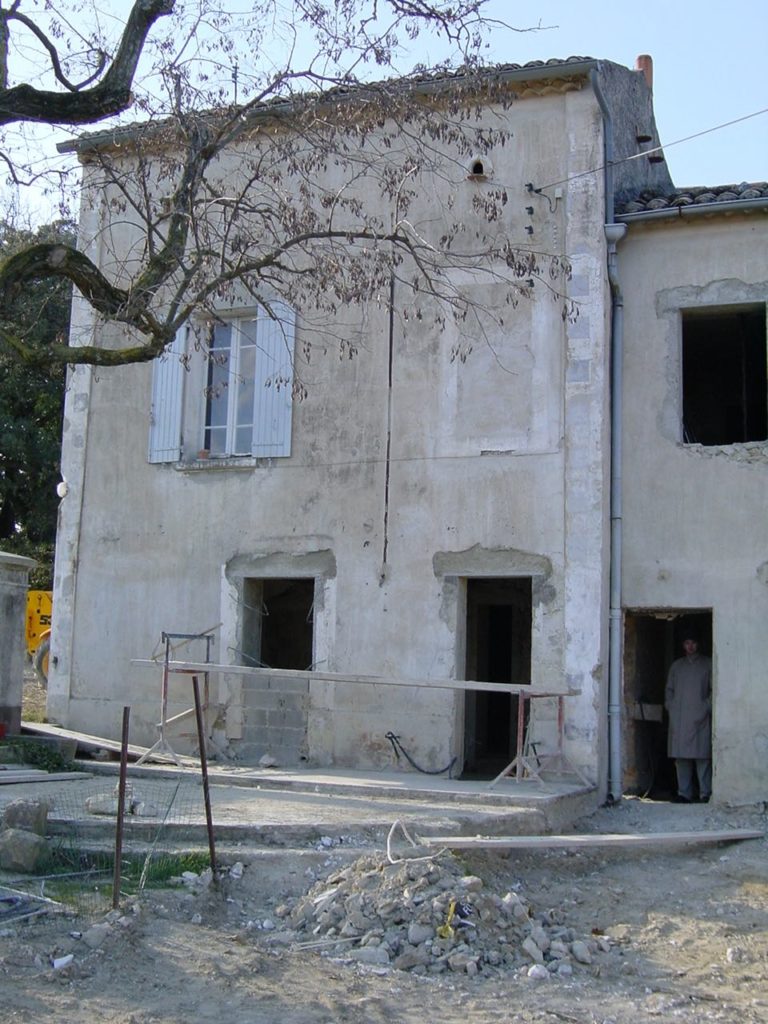 And we moved in, in december 2001, on to have our first new year party around the fire place. As you can expect, the story ends up with a glass (or two) of wine, many friends around and a gang of kids running around the blissfully empty spaces..
Don't ask why dads are laying on the sofas sipping champ while mums are putting the kids to bed….